24/7 Live Answer
Be open for business
365 days a year...
---
With Live Answering
We'll answer your phones, take messages, forward or divert your calls, schedule appointments... we can do anything an in-office PA can do - except bring you lunch!
Stay open for business
365 nights a year...
---
With After Hours Answering
Dream sweet dreams knowing we can act as tech support, notify your on-call staff, handle legal intake, you name it. We don't fear the night.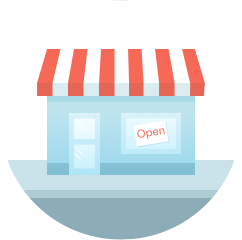 Virtual Receptionist
Make a great first impression
with our highly trained receptionists
---
Say Your Name

You're proud of your business. You should be. We'll represent it as if we were one of your own.

No Cubicle Farms Here

We know the secret to premium customer service: highly-qualified people working when and where they're at their best.

Smile Like You Mean It

Our receptionists aren't just taking messages, they're forming genuine connections.

Specialist services

We offer multi-language answering services and a host of other specialist services.
Inbound Sales
Grasp every opportunity with inbound lead response
---
85%

of missed calls won't try again

---

75%

of callers hang up on voicemail

---

80%

hang up when on a long hold

---

Powerful Tools

Keep your customers,
calls and team connected

---

Instant Message Gratification

We will not rest until your message is in your hands... or inbox, or in your texts. No more excuses for not calling back, is what we're saying.

Status Updates

We notify you and your team after every call we answer. We instantly let you know the who, why, when, and what happens next.

On Call Schedules

With real-time access to your oncall calendar, we're always in the loop. Need to make a change? You have access too.

Customer History

Customers notice when we remember the little things. Our CRM tracks their previous messages, order history, and contact information.

Live Scheduling

Manage your agenda with 24/7
live appointment scheduling

Now you and your customers can have access to your calender, anytime, anywhere. Book those slots, and never miss an opportunity.

Mission Driven

We're on a mission to change how the world works.

People Focused

We place our people at the heart of our business - and yours.

Eco-friendly

We're conscious of being a sustainable business.

Always Innovating

We're always on the hunt for pioneering ways to better your business.