In 2021, businesses understand that to attract the best talent, you need to provide a fun, engaging workplace. Of course, there are many other factors, including wages, career progression and professional development. But employee wellbeing initiatives are now a regular consideration for new applicants.
Not only can they make your business a more attractive place to work, but they can also increase employee retention and improve productivity.
A Gallup survey found that ​​In high-turnover organisations, highly engaged business units achieve 24% less turnover. Low-turnover organisations saw even more dramatic gains, with highly engaged business units enjoying 59% less turnover.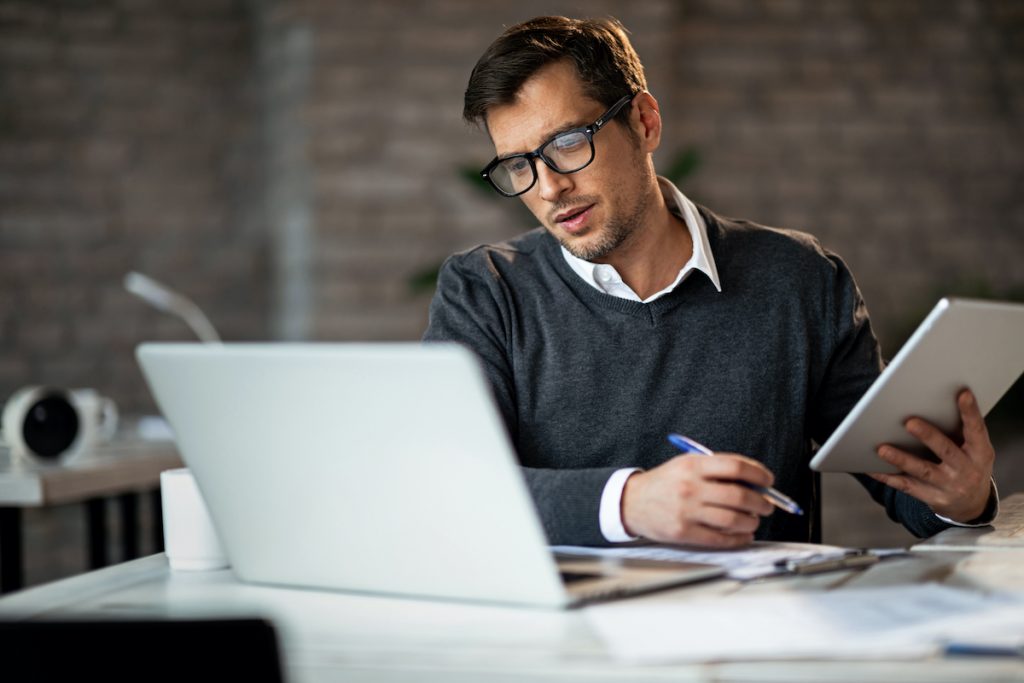 The rise of the employee book club
Following the shift to working from home, businesses have begun to explore ways to keep their employees engaged outside the office. Above all, businesses want to provide a sense of camaraderie that can be lost in the shift to remote work.
89% of workers at companies that support wellbeing initiatives are more likely to recommend their company as a good place to work. But with so many wellbeing initiatives out there, you might be wondering where to start.
I have a confession to make – until recently, I'd always assumed book clubs were for older, retired people, not quite sure what to do with their time. But I reconnected with a friend recently and they casually brought up that they'd joined a book club at work. The friend even recounted a fiery (but respectful) exchange they'd had with a colleague about the latest book, in which they debated the merits of the unique writing style for fifteen minutes straight!
I admit I was intrigued. And after some digging, it turns out the employee book club has made something of a resurgence lately. I was startled to realise that it's not even a new fad; in fact, it's existed in some form for over fifty years.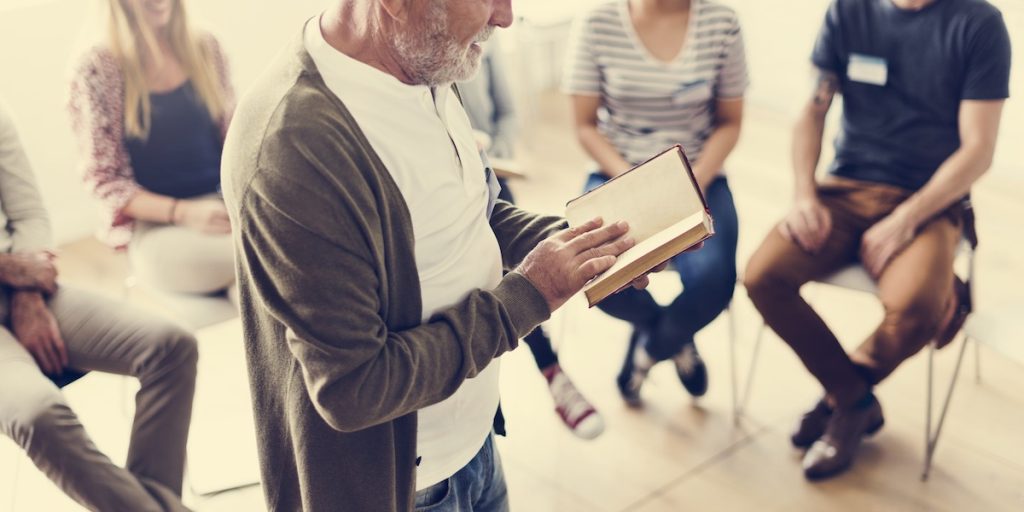 How employee book clubs strengthen company culture
Create connections between teams
Book clubs are a great way to help bring members of your company together who might not otherwise connect. Helping to facilitate those connections strengthens the overall cohesion of your organisation; which is essential to approaching challenges as a unified team.
Of course, building a cohesive team is easier in an office environment, particularly when you're a small business. But if you operate on a remote or hybrid model, bringing different teams together can be challenging. Consequently, you can end up with team members who don't even know others exist.
An employee book club is a great way to bring like-minded people together who would have no professional reason to interact. Think of a reading club as a digital breakout space – like the lunchroom in an office where people can mingle in a social setting.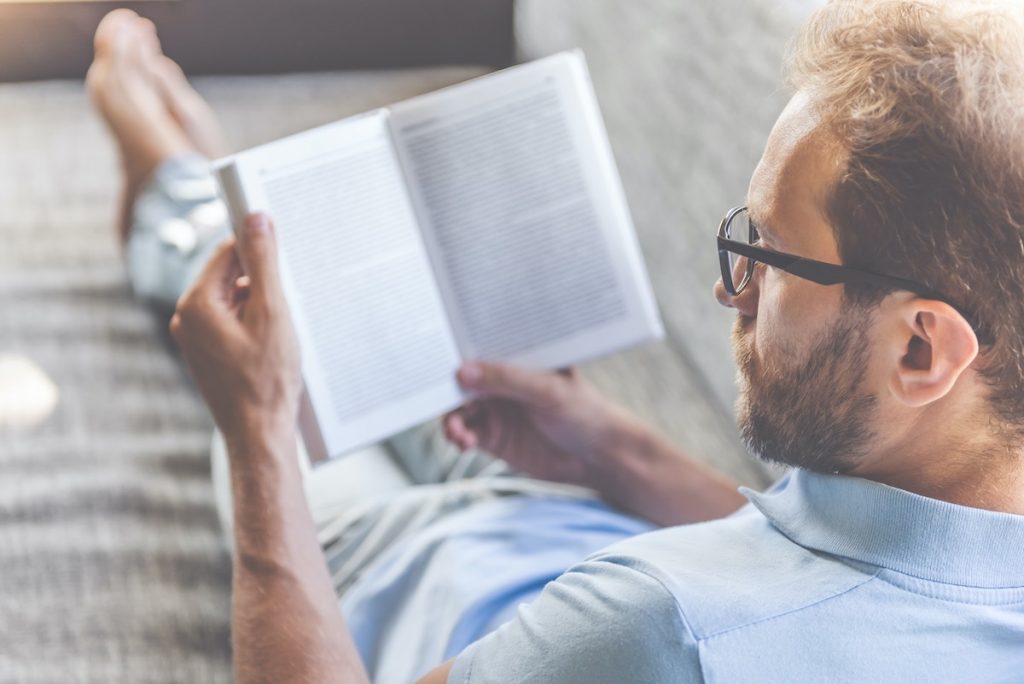 Broaden your collective horizons
Everyone in your team will have their own unique interests. Sharing those interests through the books they read allows your team to find common ground. Perhaps more importantly, it allows everyone to discover new topics.
Diversity is a strength in any team. But that diversity only works when everyone is willing to understand the other person's experience.
That sense of being heard is essential to reinforcing positive self-worth. Above all, it encourages a feeling of belonging within the wider team. And that belonging translates to added productivity; employees who feel heard are 4.6 times more likely to feel empowered to perform their best work.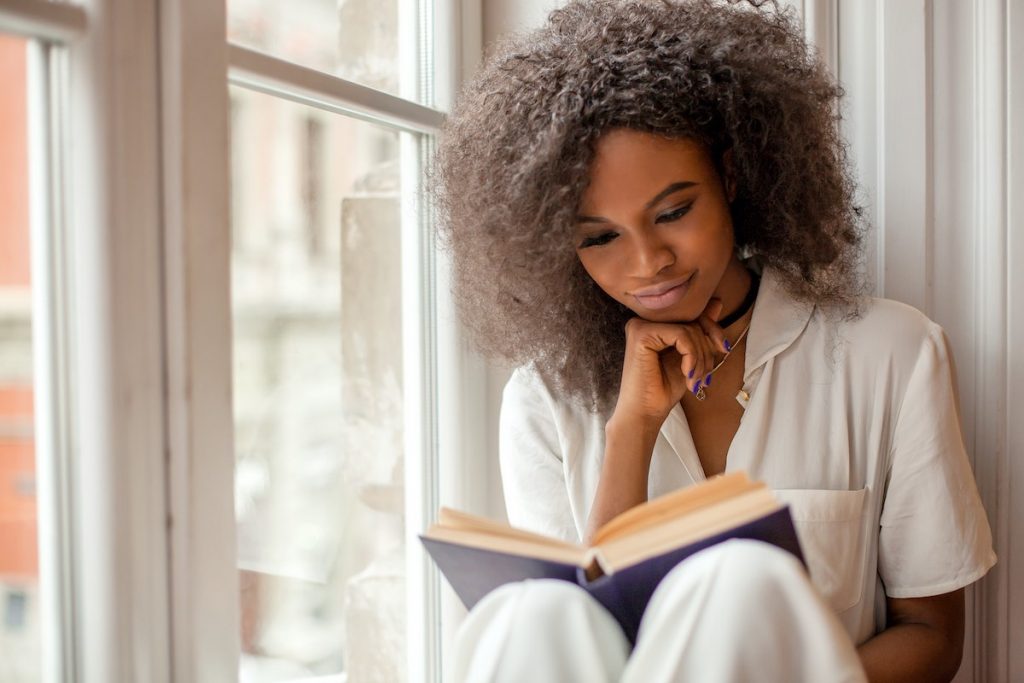 Make learning fundamental to team growth
The team that learns together, stays together. In a 2017 national survey of over 400 employees, 70% of respondents said job-related training and development opportunities influenced their decision to stay at their job.
An employee reading group doesn't have to focus on professional development alone. Fiction can provide invaluable insights into both society and your colleagues' mindsets.
Plus, an employee book club is a great way to allow your team to develop their skills outside of a professional setting; be it analysis, negotiation or writing.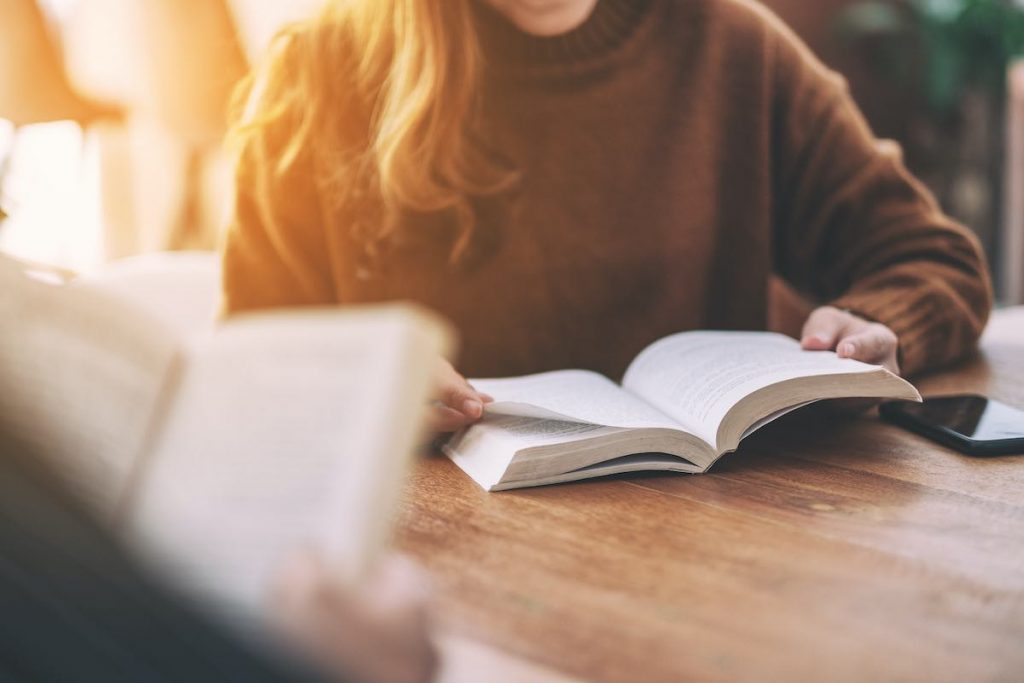 Increase awareness around key issues
Reading isn't just a fun learning activity, it can also offer a window into significant social issues. Basing your book selections on important cultural events can help raise awareness and expand your teams' understanding of important issues.
Books are a great gateway to subjects about which some colleagues might know very little.
For instance, you could choose books from LGBTQI+ authors for Pride month, or study the works of Maya Angelou or James Baldwin for black history month.
Whatever you choose, be mindful of the impact it could have on others. That doesn't mean simply warning everyone in the group they're about to discuss difficult subject matter.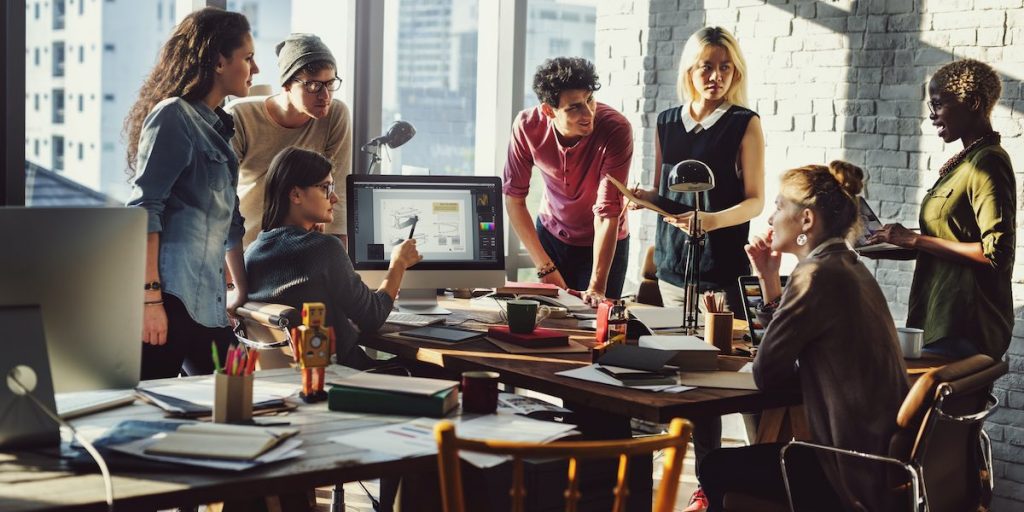 It also means recognising that some people may have personally experienced these issues. They may or may not be willing to discuss those experiences with the rest of your team and you shouldn't prompt them to without prior consent.
How to create an employee reading club
Before launching your book club, it's important to consider some key questions:
Will you ask people to read outside of work hours?
If you want your book club to be a purely social exercise, you could set it for outside of working hours. But if you want to make the book club part of your learning program, consider setting aside an hour during work time each day/week.
Will you require people to submit any kind of writing on the books you choose?
Meetups usually work best as friendly discussions, with no pressure to contribute or submit written ideas. If you're running your book club online, you could ask your team to write just a few words about their thoughts on the book.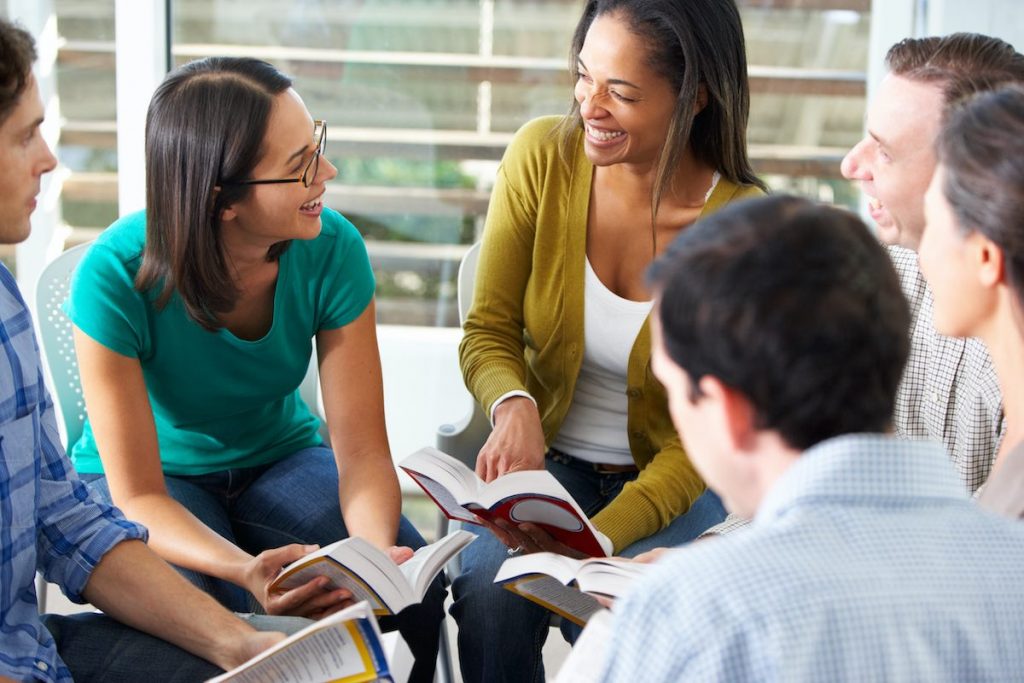 How will people access the books?
You can choose to buy individual copies or send out digital versions. Whatever option you choose, make sure it's accessible to everyone. That includes people with low vision or blindness, who may prefer an audiobook or braille version.
How will you keep people engaged?
Incentives and rewards are a great way to keep people engaged. For instance, you could ask for everyone to nominate their favourite book of the year. You could then reward the colleague who suggested this book with book tokens or a voucher.
How often will people meet up?
Most book clubs operate on a monthly basis. This gives your team plenty of time to read the book and formulate their thoughts. A monthly meet-up also means you're not taking too much time out of people's day. While book clubs are great for team building and collective growth, they shouldn't come at the expense of daily operations!
How will you choose books?
Will you ask each colleague to nominate a book for each session? Or will you base them on a third-party system (ie Booker Prize winners, the New York Times Bestseller list)?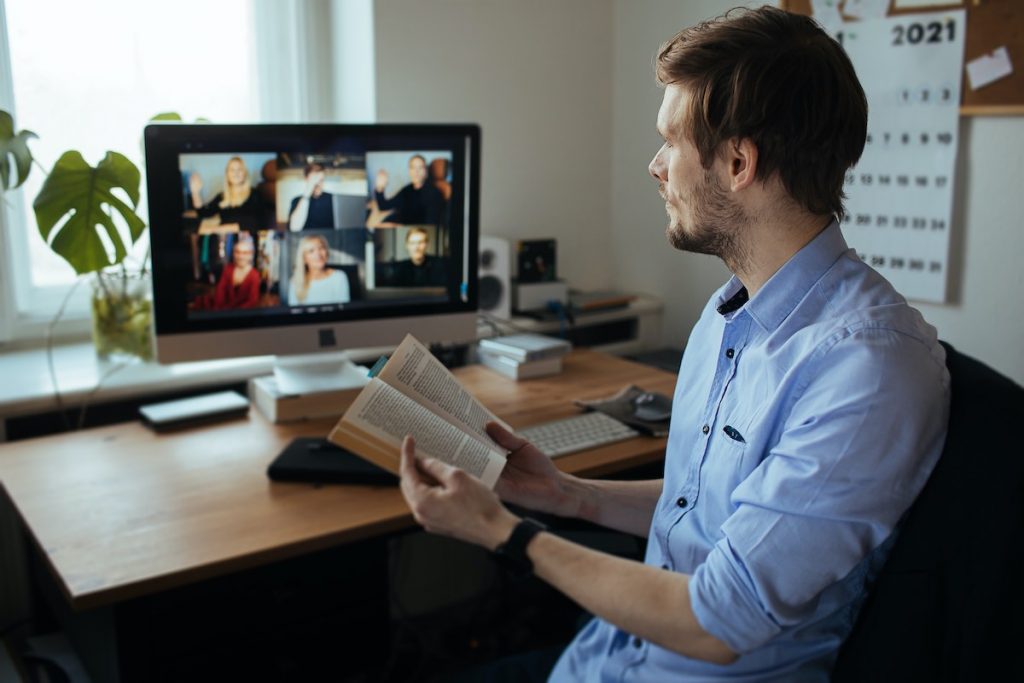 How will you manage suggestions to avoid complaints?
Great literature will always provoke a reaction. But sometimes, that reaction could end in disagreements and even legal action. That doesn't mean you should shy away from challenging books; it means you need to think carefully about the selection process.
Some top tips for setting up your own employee book club
Consider timing – Choose a time that works for everyone. If you're looking at several large projects over the next few months, perhaps postpone the book club launch until you have a bit more free time.
Try to give everyone a copy of the book at least a month before the next meeting.
Make the book club a fixture: Book regular meetings at a consistent date and time (ie the last Friday of every month, at 4 pm).
Pre-assign chapters or passages to specific team members so everyone can participate.
Share key questions/themes you want explore before the meeting to allow everyone to articulate their thoughts.
Try to come away from each meeting with some key insights noted. Consider how thos einsights can impact your workplace or help you build better relationships with your colleagues.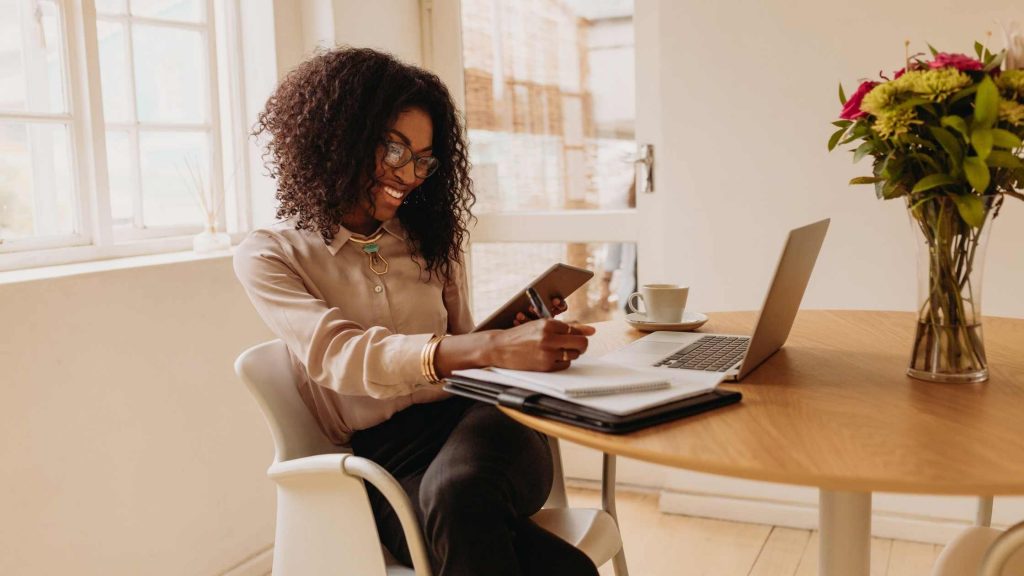 Make more time for reading
So there you have it. a handy guide to why you should consider an employee reading club at your work.
Want to find the secret to giving everyone in your company the time to read books? Let us handle your customer service and take back your time. Focus on growing as a team while we grow your qualified lead list.
Get in touch today here.