How can a professional call handling
service grow your business?
Why it works.
Always available

Never miss an opportunity
when clients call.

Capture every lead

Be there for your prospective customers. Anywhere, anytime.

No voicemail, no bots

Win more business with real people, not automated voices.

Never closed for business

Work from home, your office,
or Anywhere.

Know your callers

We recognise your returning callers
for a personalised experience.

Manage your calls

Busy? Have an important meeting? We've got you covered.
Take your business anywhere.
AnswerConnect App

See every new engagement.

See every new message, track usage and
follow up on the latest opportunities Anywhere.

AnswerConnect Portal

Manage your account.

Manage your account, customise your scripts and update your plans, anytime.

Video Calling

Connect with colleagues and clients.

Connect with colleagues and clients via
secure video calls to manage projects and
offer face to face demos.

Live chat answering

Convert passive visitors to active customers.

Convert passive visitors to active customers
and capture leads directly through your website
with an easy to integrate live chat widget.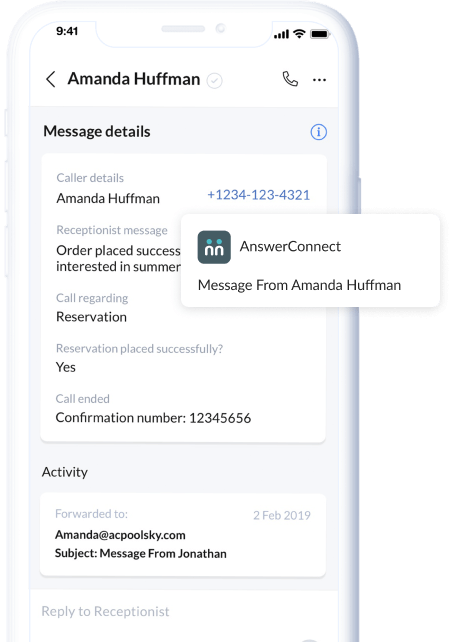 Learn more about our professional call
handling services
.
Dig deeper into how an call handling service can help your business grow.
See pricing.
Find the right plan for your business.
By submitting this form you agree to our privacy policy. We may email, text or call you to follow up. You can opt-out any time.
Choose your plan.
All plans include 24/7 live answering from
real people.
Entry

150 minutes

£195 per month

+ £49.99 setup fee

Real people, 24/7
Basic scripting
Desktop & mobile app

Growth

250 minutes

£225 per month

No setup fee

Real people, 24/7
Customisable scripting
Desktop & mobile app
CRM integration
Live chat support

Standard

350 minutes

£375 per month

+ £49.99 setup fee

Real people, 24/7
Customisable scripting
Desktop & mobile app
CRM integration
Live chat support
Download pricing PDF
There is no charge for the first 30 interactions under 30 seconds per billing cycle.
All interactions are rounded up to the nearest minute and billed in 1 minute increments.
FAQs.
What is telephone call handling?

Telephone call-handling is a service that manages your inbound and outbound calls. For businesses, call-handling can cover everything from handling inbound calls to message taking to lead qualification.

Why should I use a call handling service?

A call handling service can free up more time for your business and increase customer satisfaction. With every inbound call covered 24/7, you can offer customers a consistent, round-the-clock service while refocusing your own resources on what happens after the call.

How do I receive my messages?

Access all your messages through the free AnswerConnect app, SMS, or email. You can also integrate your business answering service with your current systems. You'll get instant notifications of your interactions and can view chat transcripts or listen back to calls yourself.

Do you offer 24-hour call answering?

Yes, we do. We offer various call handling services, including 24/7 inbound call answering, out-of-hours call handling, overflow call handling and lead qualification. Check out our full range of services here.

How much does call handling cost?

Our call handling service is based on usage and services. Find the best plan for your unique business requirements here.
Can't find the answer to your question? Call us now: 0800 802 1069 or email us at hello@answerconnect.co.uk
These are core values of AnswerConnect. Here is a book we think you might like.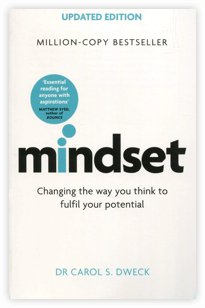 AnswerConnect customers have helped us plant