The top features of an answering service.
24/7 customer service

Give your customers a professional support
with a team of virtual receptionists.

Lead qualification

Capture and qualify callers' needs and convert
more leads to customers.

Live chat answering

We can answer chats on your website just like
we do your calls.

Appointment booking

Fill your calendar and take control of your
schedule with secure appointment scheduling.
Why it works
.
Capture every lead

Be there for your prospective
customers. Anywhere, anytime.

No voicemail, no bots

Win more business with real people,
not automated voices.

Manage my calls

Busy? Have an important meeting?
We've got you covered.

Know my callers

We recognise your returning callers
for a personalised experience.

Unique to you

No two businesses are the same.
Your call flow is tailor-made for you.

CRM integration

We integrate seamlessly with
your current systems.
The voice (and ears) of your business.
The best virtual receptionist service is the one that can handle the unique
challenges of your business. Our friendly receptionists are an extension
of your firm.
1

.

Let's talk.

Tell us about your business, your customers and your goals. We work with you
to create call flows to give your clients the best experience.

2

.

Start forwarding
your calls.

Our friendly receptionists engage
and interact with your leads and customers, 24/7.

3

.

Stay up-to-date Anywhere.

See details of every customer interaction via our app, SMS, or
email.
Find out more about call answering services
.
Dig deeper into how a call answering service can help your business grow.
FAQs.
What is a call answering service?

A call answering service is a specialist customer service in which real people answer calls on behalf of a business.

How does a call answering service work?

A call answering service provides real-time responses to business calls, recording and relaying messages to the business owner or other relevant member of staff.

How can a call answering service help me?

A call answering service can help your business by freeing up time for your existing team while providing the same high standard of customer service. With options for 24/7 call answering, the service can also enable your business to provide round-the-clock customer care.

How do you get to know my business?

We do what we do best - listen! During the onboarding process, we discuss your business model, business objectives and your customers. Best of all, with the AnswerConnect Portal, you can update your virtual answering service settings at any time.

Are you based in the UK?

Yes, our call answering team is based around the UK, so you can give callers an on-brand experience in every interaction. Despite this, during extremely busy periods, some of your calls may be routed to our US answering team.

How will you answer my calls?

We answer your calls just as you would - with a friendly, professional and on-brand voice. We work with you to create the perfect script for every type of call so your prospects get the right response every time.

What is an automated answering service?

An automated answering service is an automated telephone response system. Automated answering services usually use
pre-recorded voice messages in combination with instructions to navigate a predefined menu using voice commands or the
dial-pad.
Can't find the answer to your question? Call us now: 0800 802 1069 or email us at hello@answerconnect.co.uk
See pricing.
Find the right plan for your business.
By submitting this form you agree to our privacy policy. We may email, text or call you to follow up. You can opt-out any time.
Choose your plan.
All plans include 24/7 live answering from
real people.
Entry

150 minutes

£195 per month

+ £49.99 setup fee

Real people, 24/7
Basic scripting
Desktop & mobile app

Growth

250 minutes

£225 per month

No setup fee

Real people, 24/7
Customisable scripting
Desktop & mobile app
CRM integration
Live chat support

Standard

350 minutes

£375 per month

+ £49.99 setup fee

Real people, 24/7
Customisable scripting
Desktop & mobile app
CRM integration
Live chat support
Download pricing PDF
There is no charge for the first 30 interactions under 30 seconds per billing cycle.
All interactions are rounded up to the nearest minute and billed in 1 minute increments.
These are core values of AnswerConnect. Here is a book we think you might like.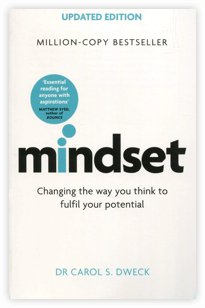 AnswerConnect customers have helped us plant