The popularity of video-conferencing software has exploded in the past year. Social distancing measures put an end to in-person meetings during the pandemic. As a result, video calls went from a niche practice to the norm. The video calling software Zoom saw sales soar 326% from 2019 to 2020.
It's not yet clear what role video conferencing software will play in business as the UK scales down pandemic restrictions. But we do know that video calls are an invaluable business tool. After all, 88% of businesses surveyed said video calls increased the impact of discussions, while 87% of businesses said it led to faster decision-making.
So we know video calls can help; but how do use them effectively? Read on to learn how to use video calls to streamline your outreach and convert more leads to clients.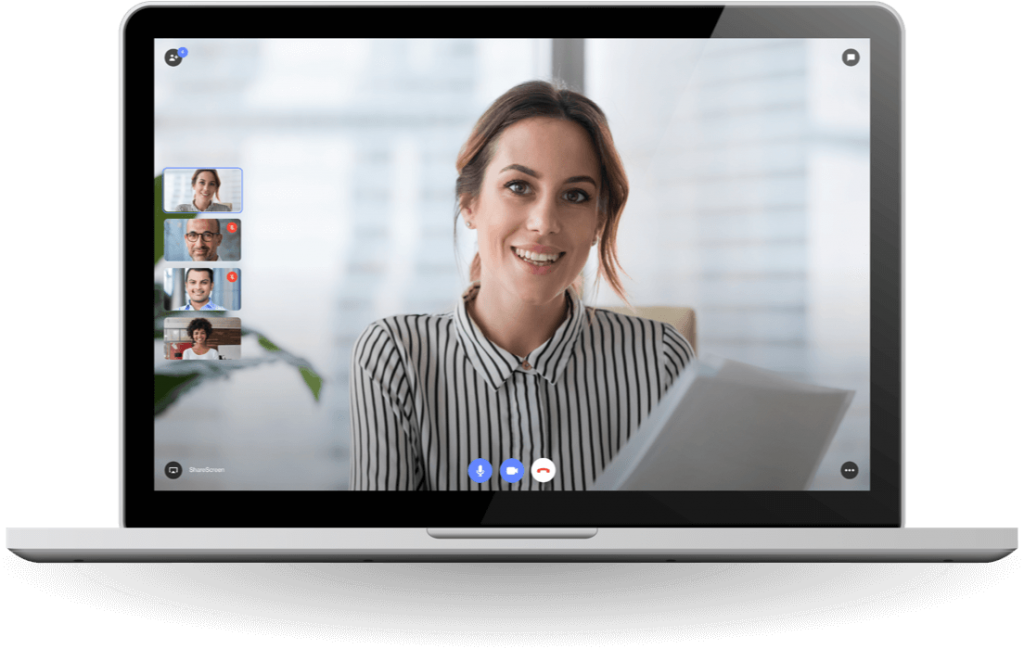 Meet anyone, anywhere
Unlike in-person meetings, video conferences can be hosted anywhere. As long as you have an internet connection, you can engage with clients, colleagues and leads. Best of all, you can invite multiple parties from different locations in a click, regardless of location.
A 2019 OWLLabs survey found that 96% of respondents agreed video conferencing is effective for improving the connectedness of remote team members.
This is particularly important for businesses with an international client base and teams working across time zones. Of course, video calls aren't the only technology to connect people across the world; you can always use phone calls, emails and instant messaging.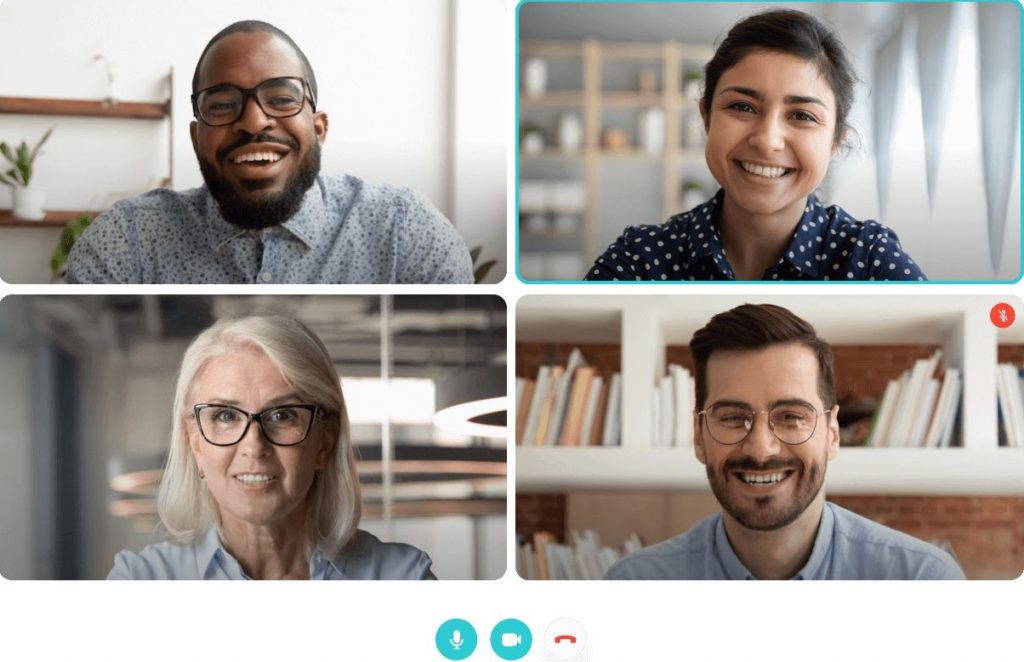 But 62% of executives agree video calls result in better-quality communication than audio calls. It's clear that, for larger meetings involving multiple stakeholders, nothing matches the power of a video call.
That extra agility is essential to operating in a fast-paced business landscape. With the ability to connect anywhere, anytime, you can engage with prospective clients on a one to one basis in seconds.
Collaborate in real-time
Video meetings represent the closest thing to actually being in the same room as your attendees. And with that 'digital proximity' comes a real advantage.
Your team can collaborate as if they were in the same room, even when they're in different countries.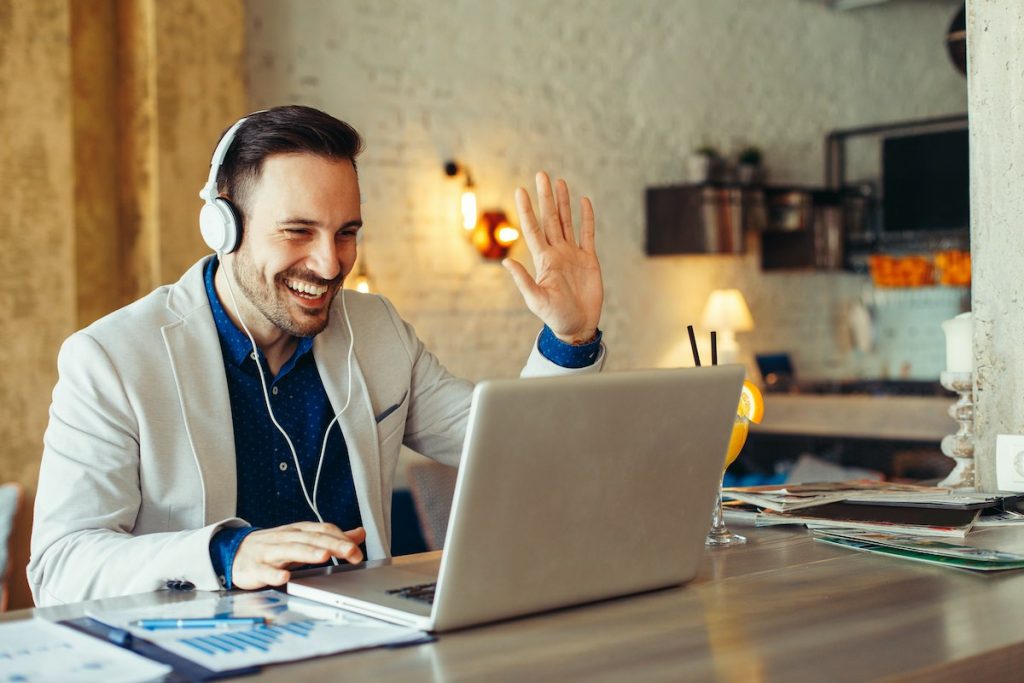 Video meetings provide an additional dimension for customers in product demos. Likewise, screen sharing keeps colleagues working from the same page (quite literally) during internal meetings.
No wonder 66% of executives view mobile video and real-time data-sharing as crucial parts of their day-to-day communication.
Save money (and the planet)
Naturally, cost savings are a major advantage of video calls. In fact, businesses using remote video conferencing reported a 30% reduction in travel costs.
The cost savings span from skipping the drive to meet a client in the next town all the way to cancelling that flight to visit suppliers on another continent. No wonder a pre-pandemic study found US businesses could save over $33,000 per year by taking their meetings digital.
Those savings can be invested in other areas of your business, like adding new staff or improving your digital infrastructure.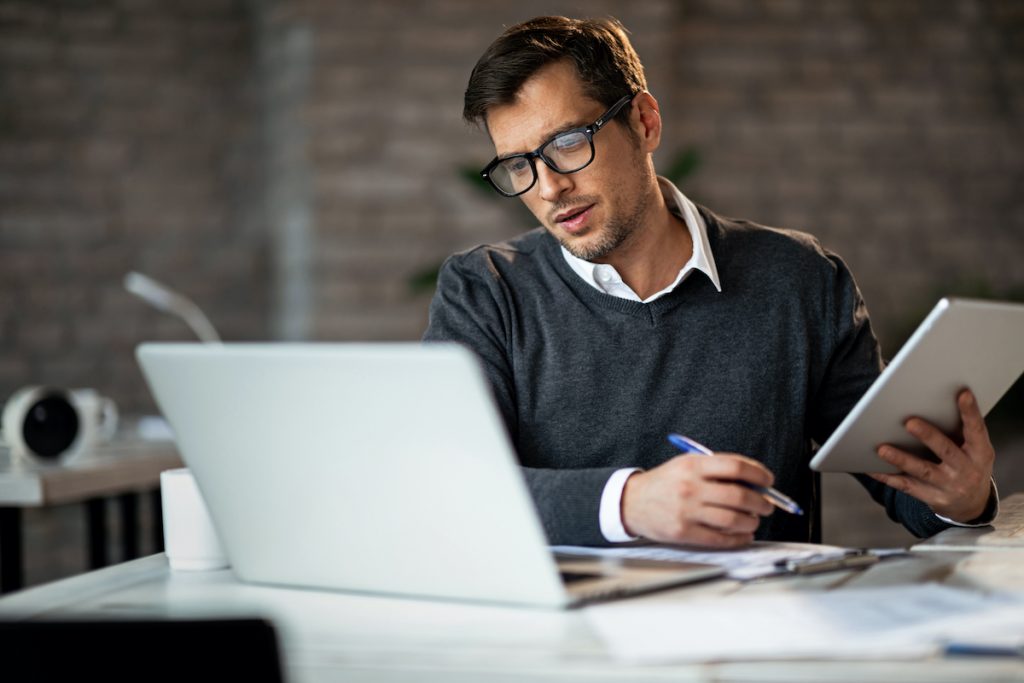 Not only do video calls save you money, but they're also essential to slashing your carbon footprint. A study by Guldbrandsson and Malmodin found that switching to video conferencing systems (at approx 960 hours p.a.) was equal to cutting out 48 plane trips per year. That equated to removing roughly 215 tons of CO2 from the atmosphere a year.
Consumers increasingly factor a brand's environmental practices into their purchase decisions. Switching from in-person to video meetings will help burnish those credentials and, more importantly, protect the planet.
Increase productivity
After a year of obligatory video calls, "increased productivity from video calls" might sound like a cruel joke. We're all familiar with Zoom fatigue. Of course, too much of anything can be detrimental to your health and happiness.
That's why it's so crucial you choose your video meetings wisely. When reserved for important internal meetings and external calls with prospects and clients, video calls can be hugely beneficial.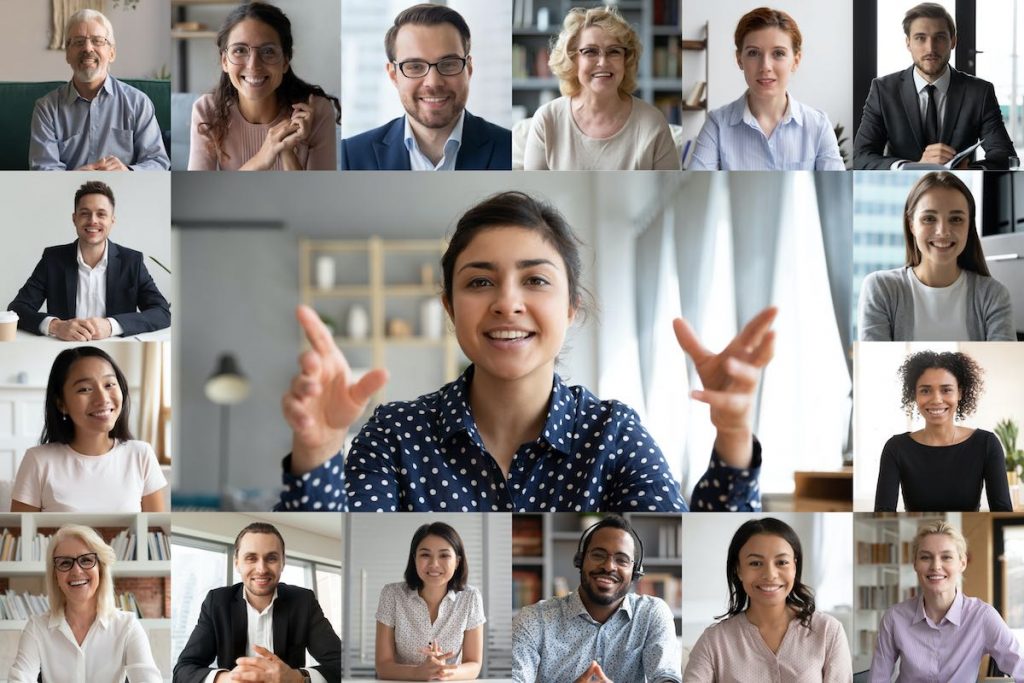 Without the hassle of travelling to a meeting, salespeople can start meetings with clients feeling fresh and energised. Likewise, hosting video meetings from your own home allows you to organise your work environment to suit you.
94% of businesses say video conferencing increases productivity. In a 2019 Lifesize study, over 40% of companies said video conferencing has made their employees more engaged. And with added engagement comes better, more efficient work.
Record meetings for colleagues
In a 24/7 business landscape, your full team won't be able to join every call. But that doesn't mean they should miss out on what's happened in the meeting. Key stakeholders might not be able to attend, but they still need to know what was discussed and what that means for their role.
Of course, you can make and share notes with team members unable to join at the time. But as any designated note-taker knows, it's not easy taking notes and contributing to a conversation.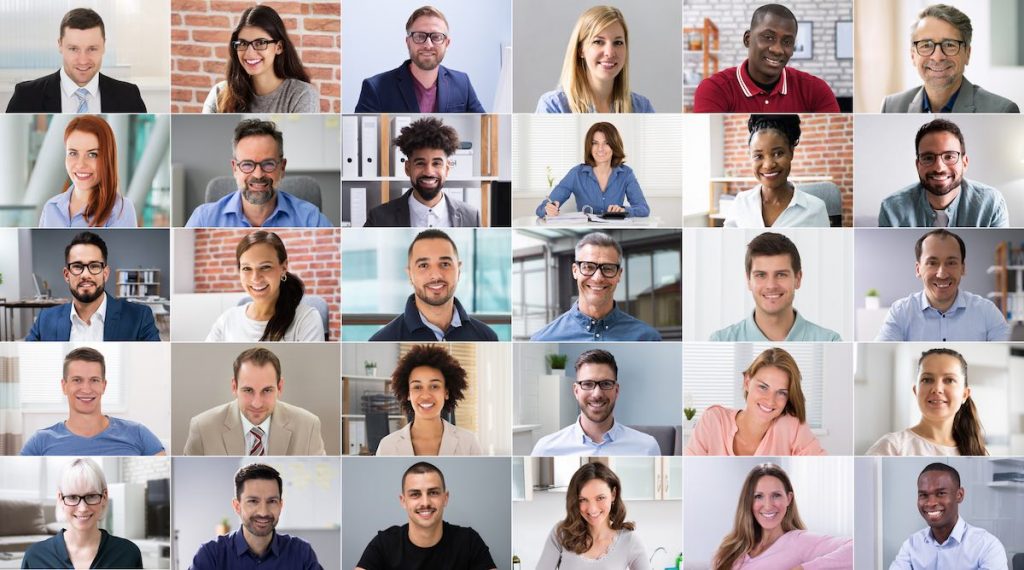 If a colleague can't make it, they have to rely on word of mouth feedback on what was discussed.
By recording your video meetings, you can share key points with multiple stakeholders in a click. That increased transparency leads to fewer miscommunications and a better-aligned workforce in general.
Of course, it's not just absent team members who will benefit from call recordings…
Review calls to optimise meeting structure
It's a sad truth that the shift to remote work hasn't necessarily curtailed unnecessary and inefficient meetings. And it's no secret that the shift to digital demos has been challenging for some salespeople.
To improve efficiency, record your meetings and review them. We've all had meetings that went off-track or descended into awkward silences. Sure; you'll probably never avoid them entirely. But reviewing previous calls will allow you to adjust your approach and streamline the meeting process for future calls.
Simultaneously, regular reviews of previous product demos can help optimise your process and avoid those awkward silences. And the slicker your sales pitch, the more like you are to close the sale.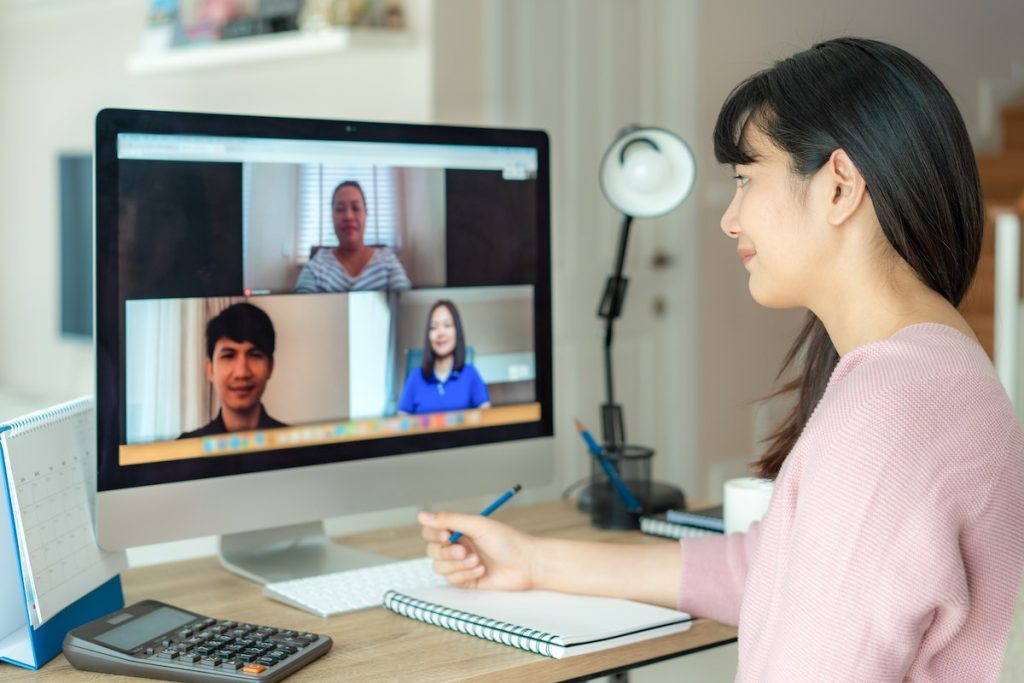 Every AnswerConnect account comes with a free Teleport Video account. With Teleport, you can host video meetings with anyone, anywhere.
There's no need for downloads or registrations. Just send the link to start your call. Get in touch to find out more and add a new dimension to your meetings.