Life works better when things happen on time, right? You know the feeling; it happens on those rare days when hours float by on a calm sea of perfectly-timed tasks and promptly completed projects. Well, 90% of that efficiency is down to preparation. And in a world of meetings and video calls, preparation starts with an appointment.
Some industries – including real estate and healthcare depend on appointments. Others, including finance and insurance, often use appointments as a way to guide people through their sales funnel. Whatever you need it for, appointment scheduling offers a simple, versatile solution to disorganised diaries and cluttered calendars.
In this article, we'll explain what appointment scheduling software is, how it can support your business, and some tips to you can get the most out of your service, including;
Adding buffer times for prep
Setting up appointment reminders
Sharing social proof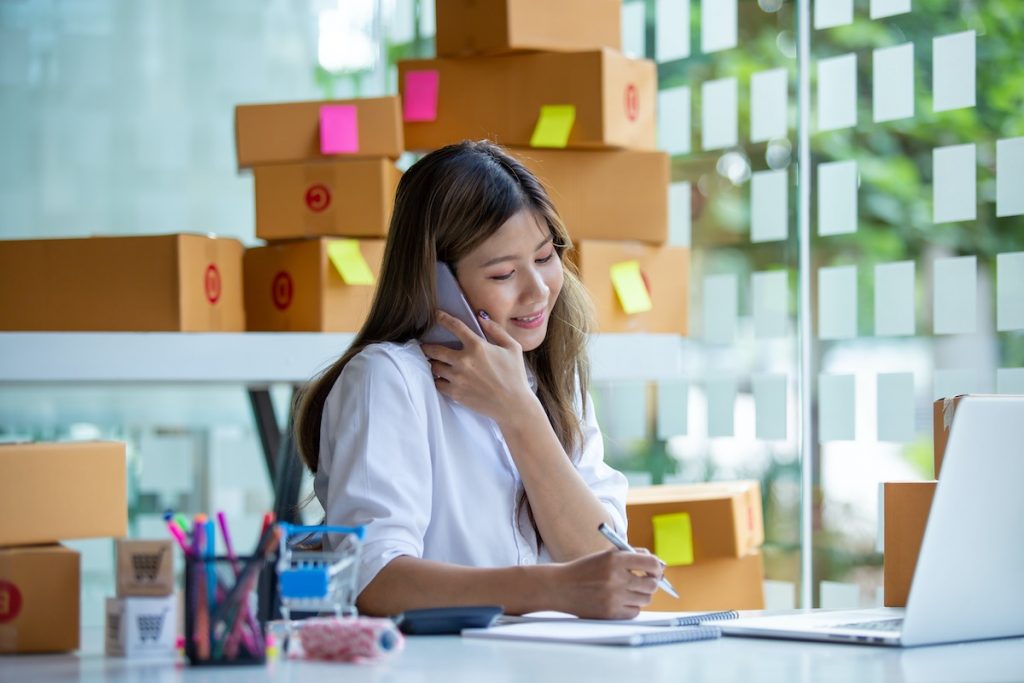 What is appointment scheduling?
Appointment scheduling refers to a service in which an individual or multiple parties can schedule appointments and meetings through a cloud-based digital platform. Users can book appointments and reservations online through a Web-connected device.
From the booking platform, users can select an appointment date and time based on the availability of the other party. 
Real-time appointment booking allows businesses to consolidate appointments through one system, reducing the risk of double bookings. And with automated reminders, businesses can reduce the number of missed appointments by 29%.
What is an appointment scheduling service?
An appointment scheduling service uses your chosen appointment scheduling platform to book meetings on behalf of yourself or your customers. With an appointment manager, your virtual receptionists can help leads and customers book meetings with members of your team. Essentially, it is an appointment manager.
That's particularly important for businesses looking to take their support 24/7, as 35% of customers prefer to make appointments after business hours.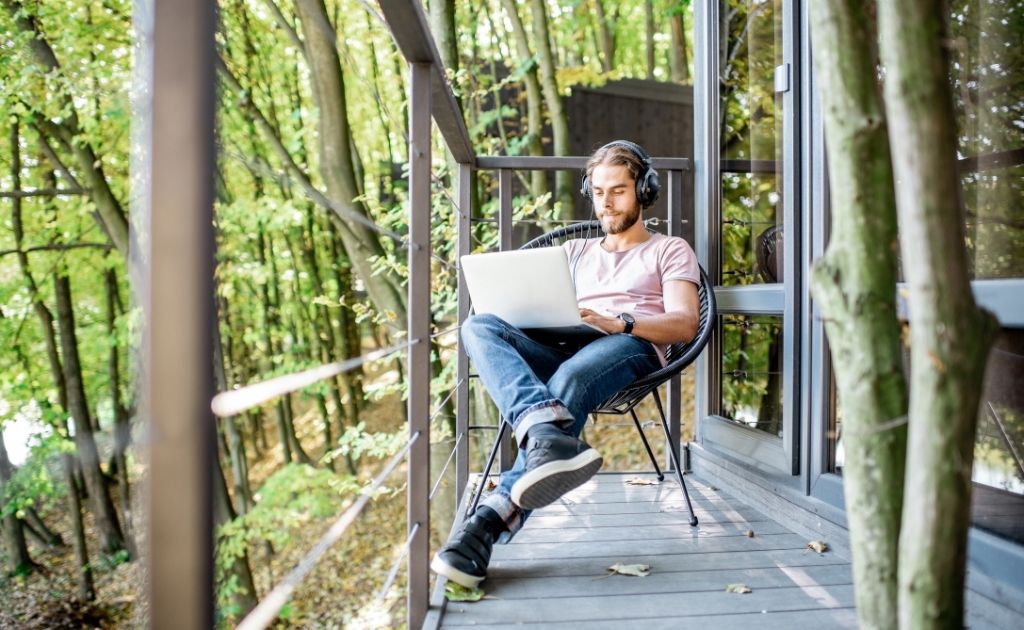 How to get your appointment scheduling service
You can add an appointment scheduling service to your AnswerConnect account for free. Just get in touch with your Client Account Manager (CAM) and they'll walk you through the process.
We use Setmore online appointment scheduling software both internally and for our customers. It's simple, secure and versatile enough to manage an international team across three continents. Best of all, every AnswerConnect account comes with free access to Setmore.
Already using a booking platform? We can use most platforms, allowing your virtual receptionists to add new appointments directly to your system.
The following tips, however, are based on using Setmore as your booking platform.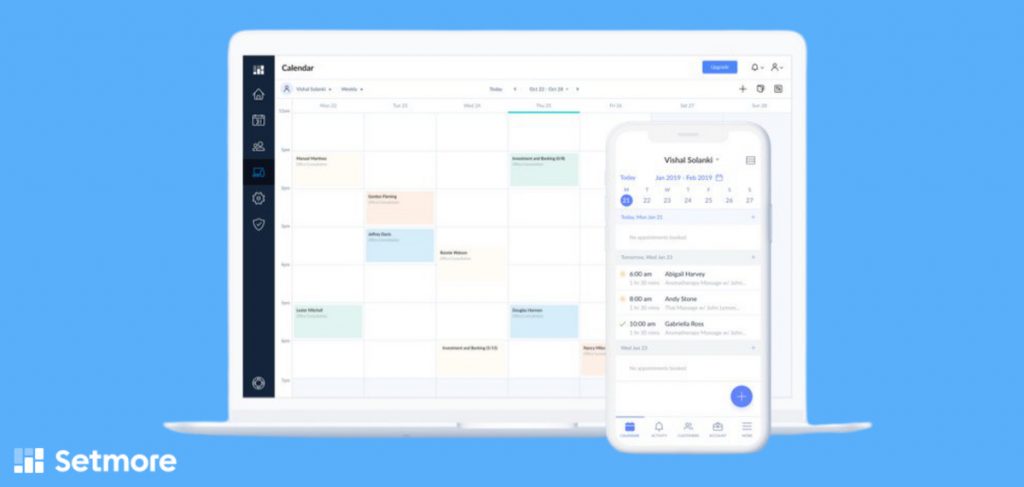 1. Add your team
Appointment scheduling is, above all, a time-saving device. By directing callers and website visitors to book an appointment, you can bring order to your schedule and prioritise opportunities according to availability. But it must also simplify the process for your customers.
And that means enabling them to book with the right person. That's particularly important for businesses in which different team members specialise in different areas. Thankfully, Setmore allows you to assign specific services to different team members. Hey presto: your callers get to speak to the right person for their query, while your team can come to every meeting with a clear objective.
Create multiple team calendars with staff scheduling software from Setmore.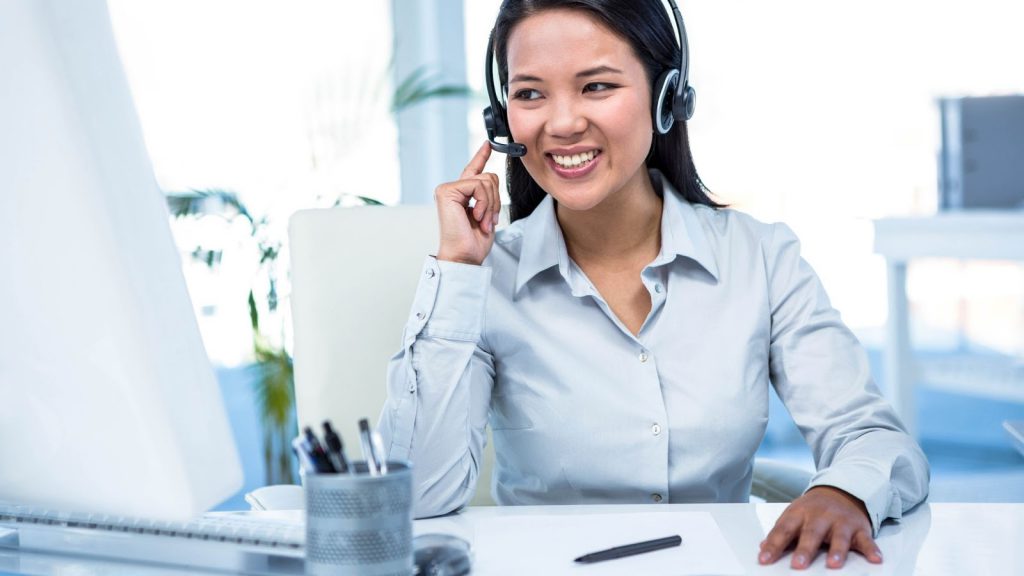 2. Add your business hours
Your answering service is there to ensure you never miss a call, even when you're out of the office. When transferring a call, your virtual receptionists will check to see who is available. Likewise, when booking appointments, they need to know the availability of both individual team members and the business.
It's important to note that, as your business can have multiple employees with different shift hours, your appointment availability is tied to your staff's working hours, and not your business hours.
Learn how to adjust your business hours and individual staff hours in your online calendar app.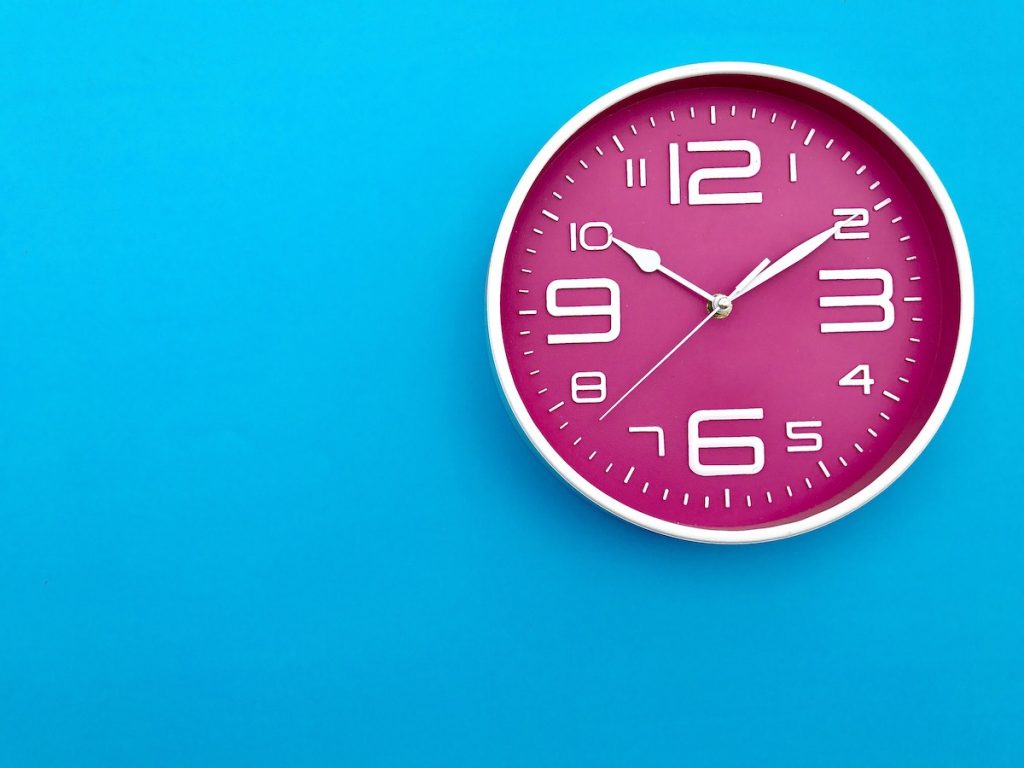 3. Add buffer times for prep
This is particularly important for any businesses looking to conduct meetings in person. For personal service providers like barbers and salons, buffer times are essential to maintain a steady flow of customers. And with bricks & mortar businesses still bound by covid-safety measures, buffer time can actually be essential to ensure you're abiding by the law.
Buffer times are also essential for businesses without a physical store. Even if you're only taking phone or video calls, you'll need time between each call. Technical issues are just a fact of life. Adding a buffer time between appointments allows your team to manage their time, prepare and take delays into account. That's important for your team, and even more important for the customer experience.
Learn more about adding buffer times here.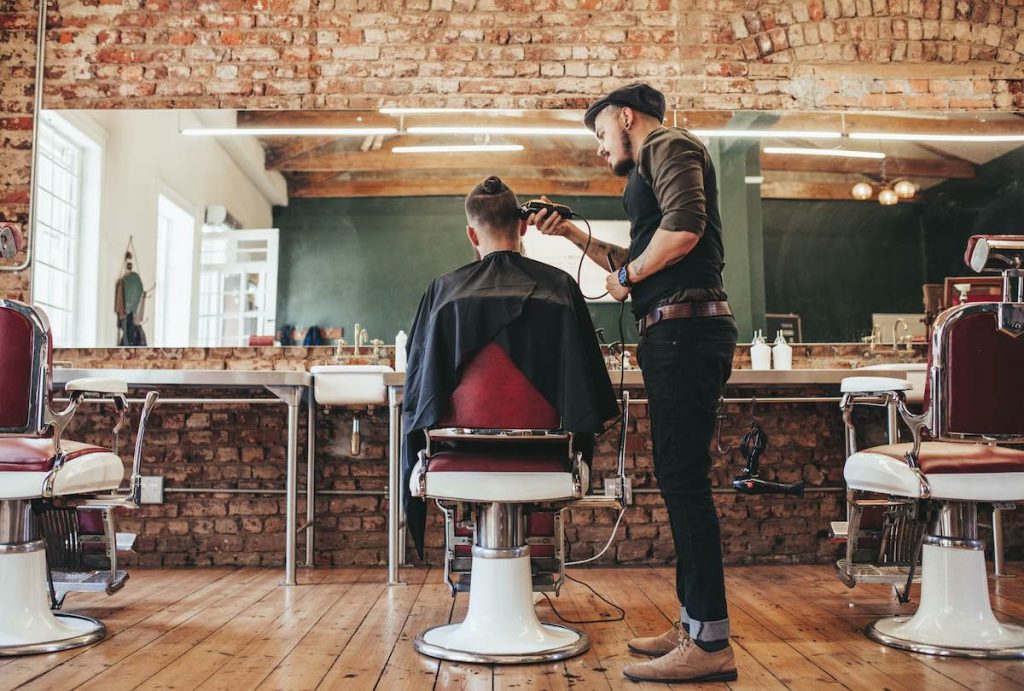 4. Integrate with video-calling
The pandemic has brought an unprecedented change in how we do business. And appointments are no exception. As social distancing measures prevented in-person meetings, there was an explosion in video-conferencing. The video-calling software Zoom saw sales soar 326% from 2019 to 2020. It's clear this change is here to stay.
The benefits of video calls are obvious. Professionals in the finance and legal industries are increasingly turning to video meetings to provide professional advice to clients. Meanwhile, real estate professionals are utilising video-conferencing software to give prospective buyers virtual tours of properties.
You can add a direct video link to specific people when setting up your Setmore. Alternatively, you can create custom links using Teleport (also free with AnswerConnect) and add them to specific appointment cards.
Discover how to book and host crystal-clear video appointments with Setmore.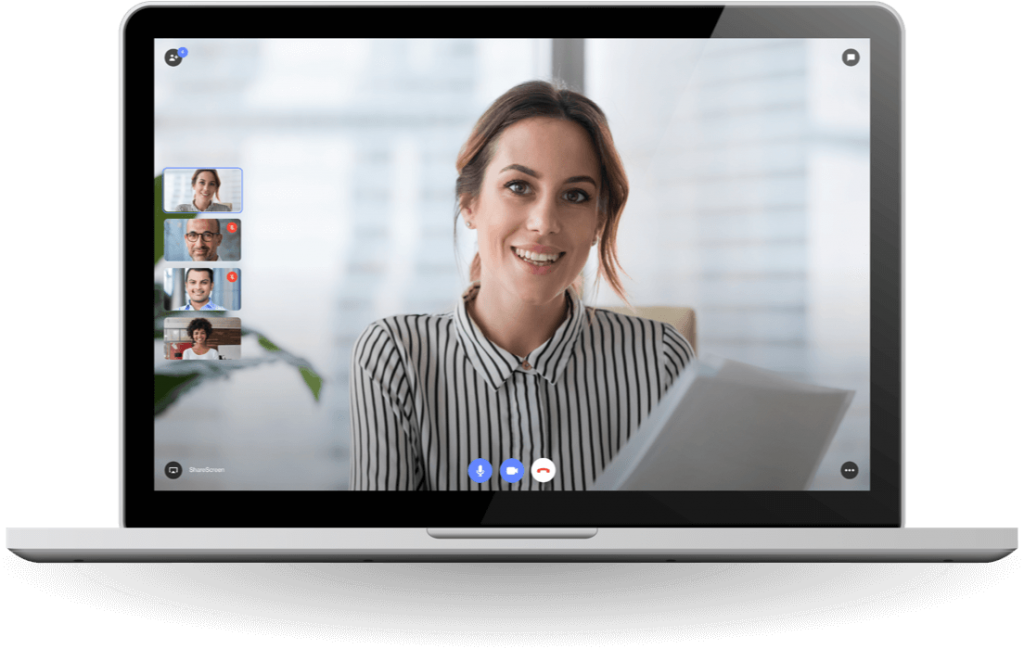 5. Set up appointment reminders
A missed appointment is essentially wasted time. And sure, introducing an appointment manager will bring order to your day. But for your business to truly run like clockwork, you need attendees to show up on time. Sometimes, that means giving them a little reminder.
Adding appointment reminders is a vital step to improving attendance rates; which translates to a more efficient working day for you. In a 2020 survey by Setmore, 57% of respondents noted a reduction in the number of missed appointments after introducing appointment reminders.
Through Setmore, attendees can receive email and SMS reminders anything from a week to one minute in advance of their scheduled appointment. Of course, if the meeting is in a physical setting, it's important to set reminders to go out at least an hour before the meeting starts. That gives people plenty of time to actually get to the meeting.
But appointment reminders work even for quick one-to-one virtual meetings. A reminder ten minutes prior to the call prompts you to prepare and impose a structure on the meeting. That leads to a more efficient (and less stressful) experience for everyone involved.
Explore how to customise text reminders for your clients.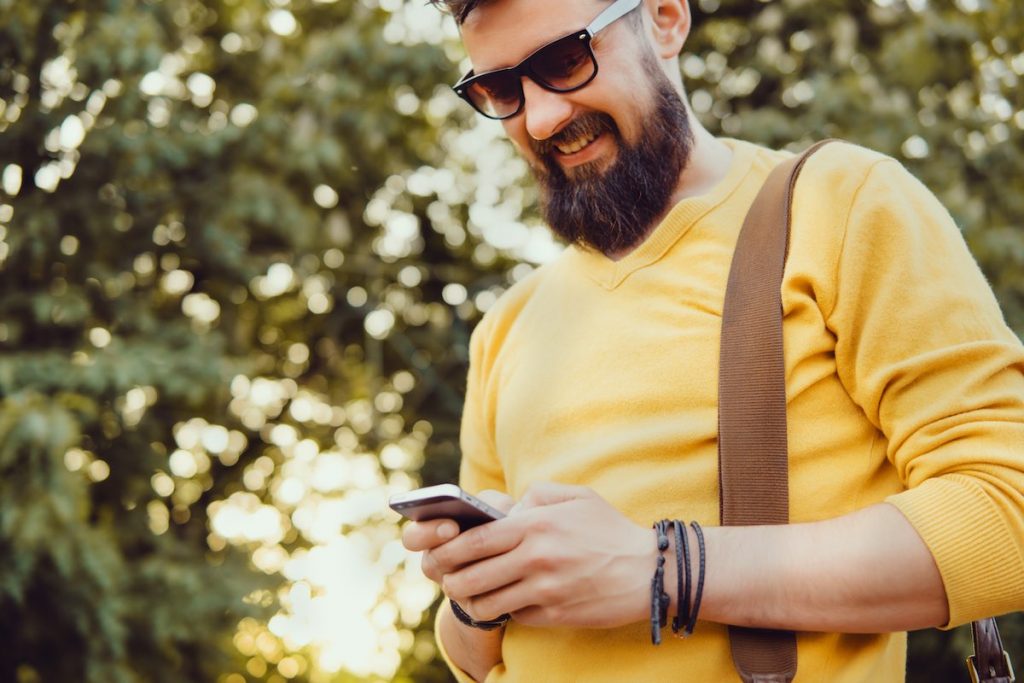 6. Make sure customers know
As a business owner, it's crucial to advertise your appointment scheduling service so that customers can schedule appointments for themselves. Setmore allows customers to book 24/7 – that means you can get keep growing your business without worrying about missing out on valuable leads.
But how does this help your customer?
Customers can schedule their appointments for a time that works best for them, and by being able to see your availability clearly, the whole process is much easier than trying to reach an agreement over the phone. The majority of customers are more likely to choose a business that offers online booking because it minimises some of the most important pain points.
7. Share social proof of your scheduling service
Over 4/5 of customers trust user reviews just as much as personal recommendations from friends and family.
Social proof can influence consumers to change their behaviours – showing how your appointment scheduling service benefits customers will encourage others to new customers to use it as well. The best way to do this is through customer testimonials. Positive feedback from customers helps to build brand credibility and trust.
How can you get social proof?
Ask your customers to review your service and mention your booking service. Demonstrating to customers how easy appointment scheduling is through the app can convince others to use it. It is one of the easiest and most cost-effective marketing techniques.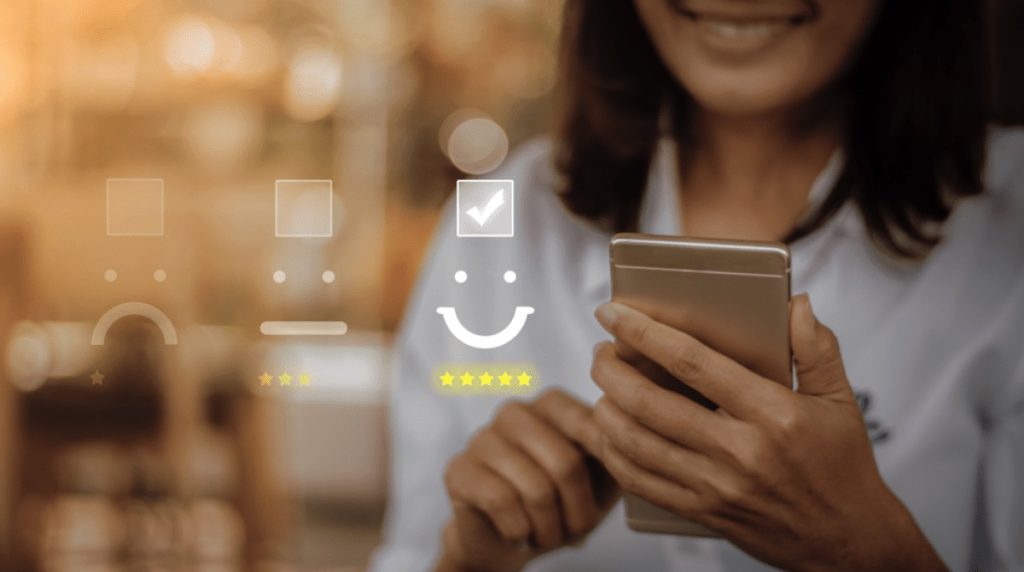 8. Set a no-show policy
Even though your scheduling will be much more efficient with appointment scheduling software, no-shows and cancellations can still happen. That's why it's important to establish a clear no-show policy during the appointment scheduling process to minimise the impact on your business.
Additionally, clients are less likely to miss their appointment if they know your policy. No-show fees are common practice across most industries – this charge is usually higher than the cancellation fee in order to deter no-shows.
9. Introduce post-appointment feedback
Ask customers for feedback after every appointment to make sure you're meeting (or better yet, exceeding) customer expectations. This will also allow you to learn how well your appointment scheduling software is improving the customer experience.
Furthermore, post-appointment feedback will provide you with the social proof you need to attract new customers. You should also make sure you ask your team for feedback too – this will make your team feel valued and more motivated at work. It can also improve team synergy and create a positive atmosphere for clients.
Hopefully, these appointment scheduling tips have shown you the value of appointment management. So, an appointment scheduling service really does offer something every business needs. For businesses looking to bring some structure to the working day, appointments provide a framework.
And for customers looking to get in touch with your business, appointment scheduling offers a tangible confirmation of their
Get in touch today to find out more about adding appointment scheduling to your answering service.