Inbound calls are the lifeblood of modern business. Despite a host of new communication technologies, the phone remains the most popular method of contacting a company. That's partly due to its immediacy, but it's also because of the connection you gain when speaking to a real person.
It's not just consumers who prefer the telephone. 3 out of 4 small businesses rely on the telephone to create a personal rapport and solve customer problems. In property, that personal rapport is crucial to maintaining strong relationships with tenants and landlords.
No wonder 72% of estate agents say the phone is their best sales tool.
Inbound calls: an industry-wide issue
Dealing with calls – particularly during spikes in demand is still a major challenge for property companies. Unlike emails, calls can't be scaled. Each call requires one person to focus on just one caller. Just as importantly, they need to happen immediately and there's no way to guarantee their duration. So how do you manage calls to your property company without sacrificing customer service standards (or spending all day on the phone)?
Read on to find out how to manage your calls and reduce demand on your team.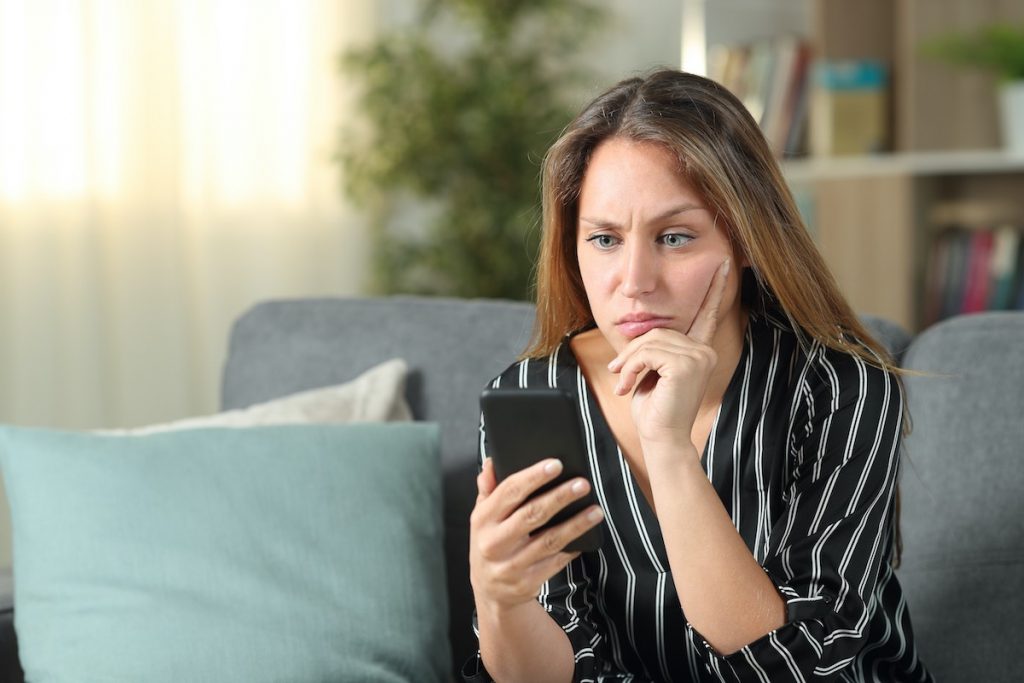 How to increase inbound calls to your business
Make your number visible
To bring more inbound calls to your business, your phone number needs to be visible.
That means including it at every lead touchpoint:
On your website
On directories and review websites
On your social media channels
On business cards
Your email signature
Every touchpoint is an opportunity to bring more calls to your business.
Set up click-to-call
Click-to-call does exactly what it says; it enables people to call a phone number directly from a digital touchpoint (ie your website, an email, etc.), Click-to-call saves time for your leads and increases the likelihood they'll get in touch with you.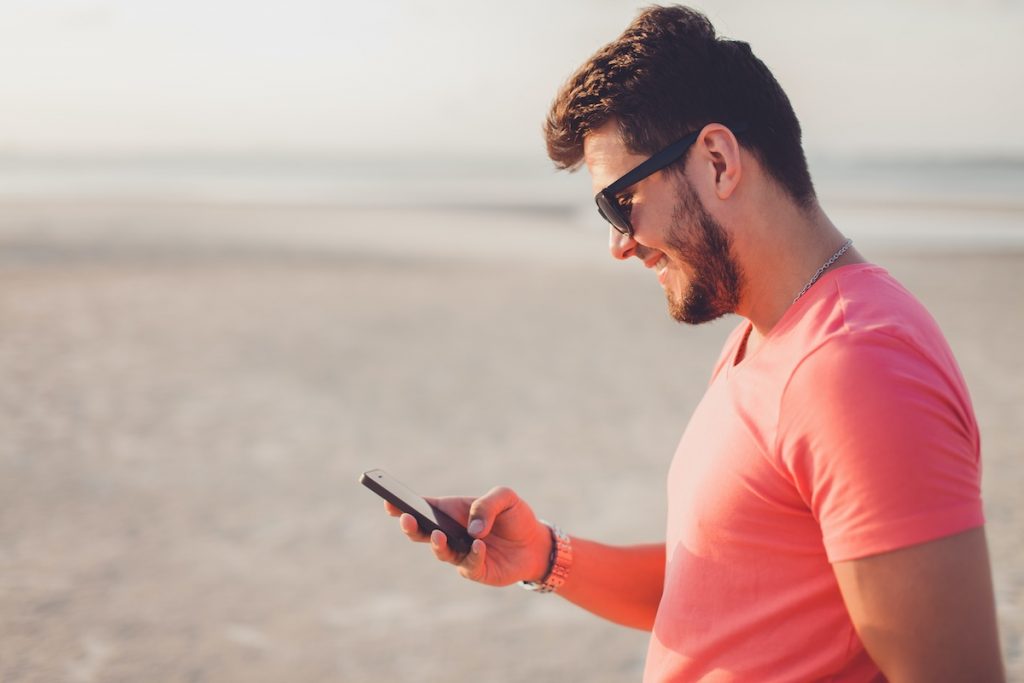 Update your website CTAs
A CTA, or a Call-To-Action, is an instruction to people to prompt an immediate response when interacting with your team or content. That could be to take advantage of a special offer, to learn more about a service, or just to get in touch.
The core aim of a CTA is to push people to take a single action. That means keeping them short, descriptive and compelling. Rather than say "Click here", tell the user what they will get by clicking the button. It's worthwhile experimenting with different copy; even changing "Your" to "My" can increase conversions by as much as 90%.
Of course, for many property companies, the issue isn't how to increase calls, but how to manage the calls already coming in.
Introduce live chat
Live chat is one of the most popular channels for consumers. 42% of consumers say they prefer to live chat over other support functions because they don't have to wait on hold.
By adding live chat to your website, you can divert calls away from your team and give them time to focus on other tasks.
Of course, you'll need someone to handle your live chat service. Just as nobody likes being left on hold when they call a business, customers don't appreciate being left on read when they try to reach you through your website. But unlike calls, you can have one agent handling multiple live chat conversations at once without any disruption to the consumer. Simultaneously, live chat enables you to immediately share information.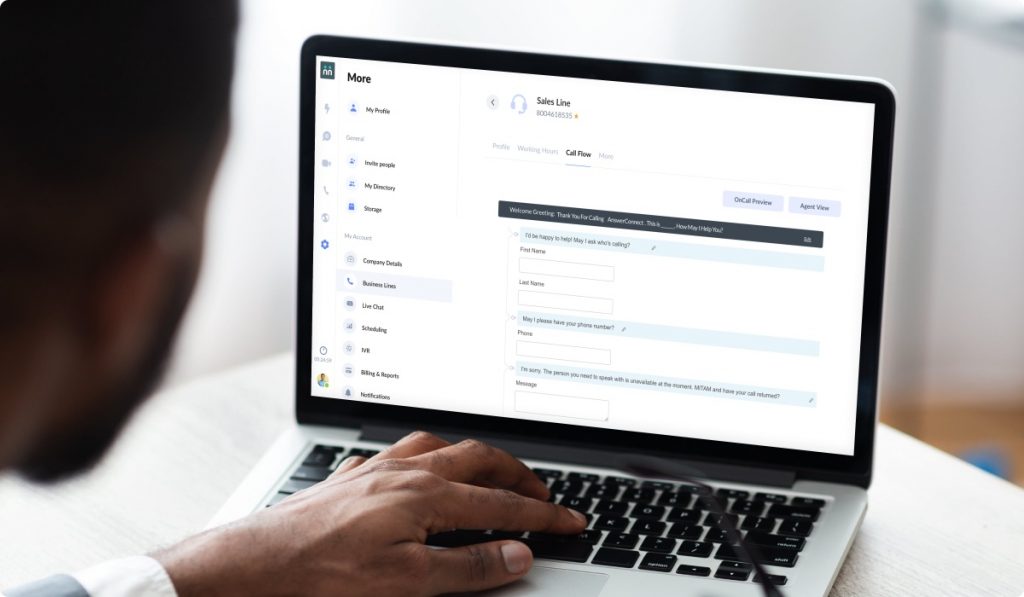 Create a priority call-list
Every call is an opportunity, be it to connect with a new lead or support a loyal customer. But there's a difference between an emergency call and an inquiry.
The first step to resolve this; create a call priority list. Using the list, you can identify which calls must be answered right now and which can be scheduled to be resolved later. Often, the caller simply wants to receive an acknowledgement of their presence. A priority list could look something like this
| | | | |
| --- | --- | --- | --- |
| Issue | Department | Urgency | Response |
| Flooding in property. | Maintenance | High | "I've logged your issue with our maintenance department and someone will be in touch with you shortly." |
| Interested in viewing a property. | Sales | Medium | "Please leave your contact details and we'll send you an appointment to view the property at the nearest available opportunity." |
| A tenant is moving out. | Sales | Low | Thank you. I've passed this information to your landlord and we'll be in touch soon to with the next steps. |
Using this list, you can provide every caller with a prompt response but prioritise those whose inquiry/issue can't wait.
Prepare for peak hours
In the property industry, calls come thick and fast. But there are still peak times when the volume of calls can outstrip the number of people available to answer. Besides that, these peak times often coincide with other important tasks like property viewings.
So how do you prepare for peak hours? You can assign receptionists for specific periods and take steps to ensure they can transfer calls to relevant team members. But that requires a dedicated team and assumes your agents can take time out to respond to every call you transfer to them.
If you have seasonal spikes (for instance, your property company is based in a University city and you get an influx of students seeking accommodation for the new academic year), you could benefit from hiring extra staff for the busy period.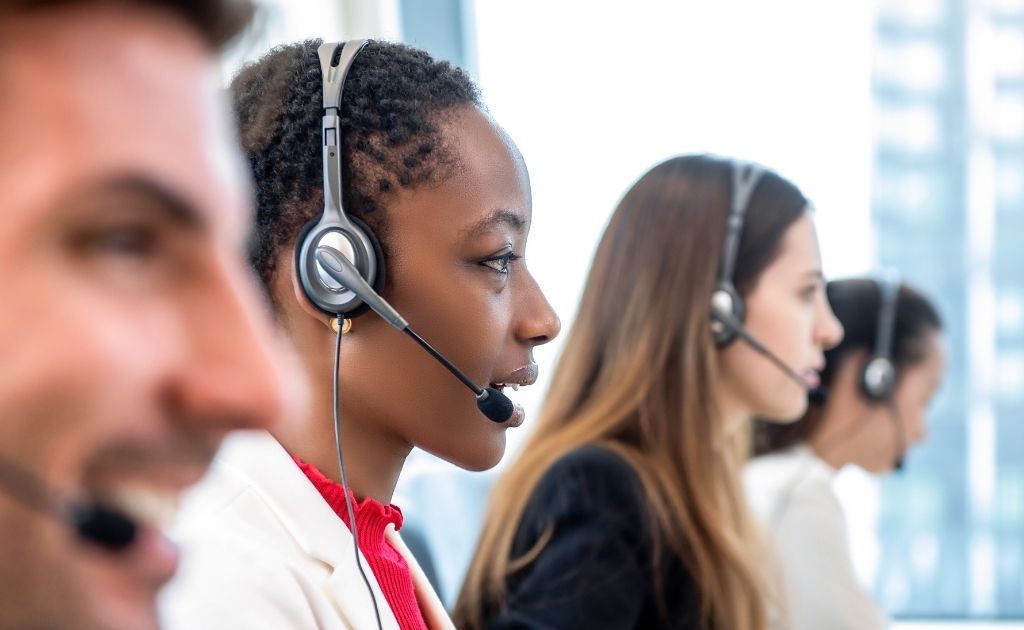 Manage every inbound call with a call answering service
Hiring new staff is time-consuming and expensive. And even if you hire a team to work during office hours, they still have to go home at the end of the day. That means your lines are essentially down for a significant portion of the day. That lack of communication can frustrate tenants and landlords. Equally, sellers looking to sell through your property company might look elsewhere if they don't receive a response to their initial enquiry.
Adjusting for fluctuations in call numbers becomes a lot more challenging when you have to source, hire and train new staff. And then what happens when your call volume decreases? You're left with additional staff you can't justify keeping on the payroll.
With a call answering service, you can hire a team of virtual receptionists without the overheads. Plus, with adjustable plans, you can upgrade or downgrade each month according to call volume. Not only does this help keep your property company flexible in the face of fluctuating demand, but it also ensures every caller receives a prompt, professional response.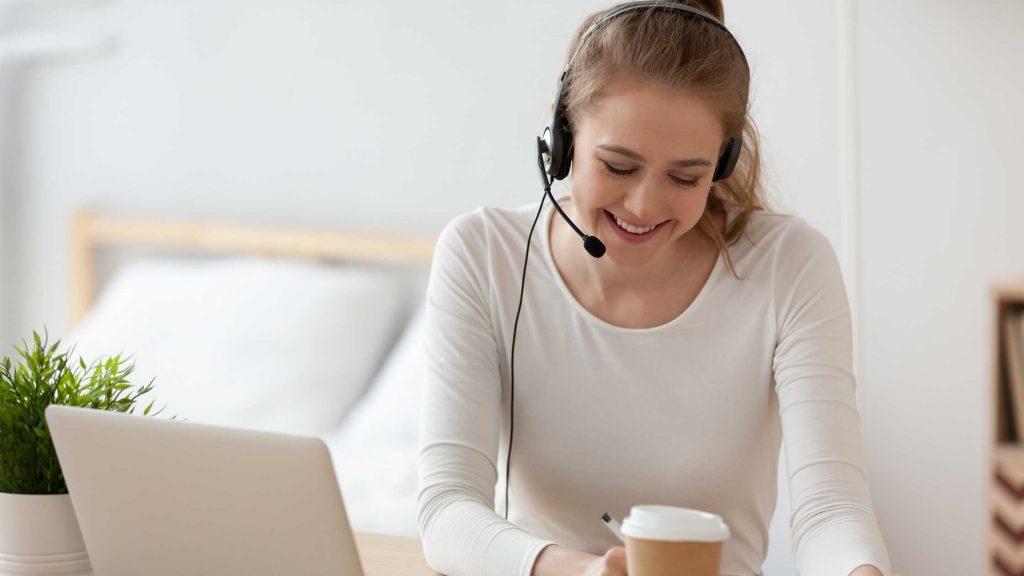 Want to find out more about how we can support your property company with inbound calls?
Schedule a consultation with our team using the button below. No sales pitch, we just want to learn more about the challenges facing your business.