This February, AnswerConnect donated to Zion National Park. As part of the company's Giving Back initiative, AnswerConnect donates to a different environmental nonprofit each month.
Zion National Park: 8,000 years in the making
Located in southwest Utah at the junction of the Colorado Plateau, Great Basin, and Mojave Desert regions, Zion National Park is instantly recognisable from its dramatic red cliffs and winding canyons. The 593.3 km² park also includes forest trails, the Virgin River, waterfalls and a hanging garden.
Zion National Park contains multiple diverse life zones: desert, riparian, woodland, and coniferous forest. The diverse geography of the park is host to a range of unique wildlife. That includes numerous plant species, birds, mammals, and reptiles.
The first human inhabitants
Small family groups of Native Americans were the first to inhabit the area about 8,000 years ago. Mormons arrived in the area in 1858 and settled there in the early 1860s.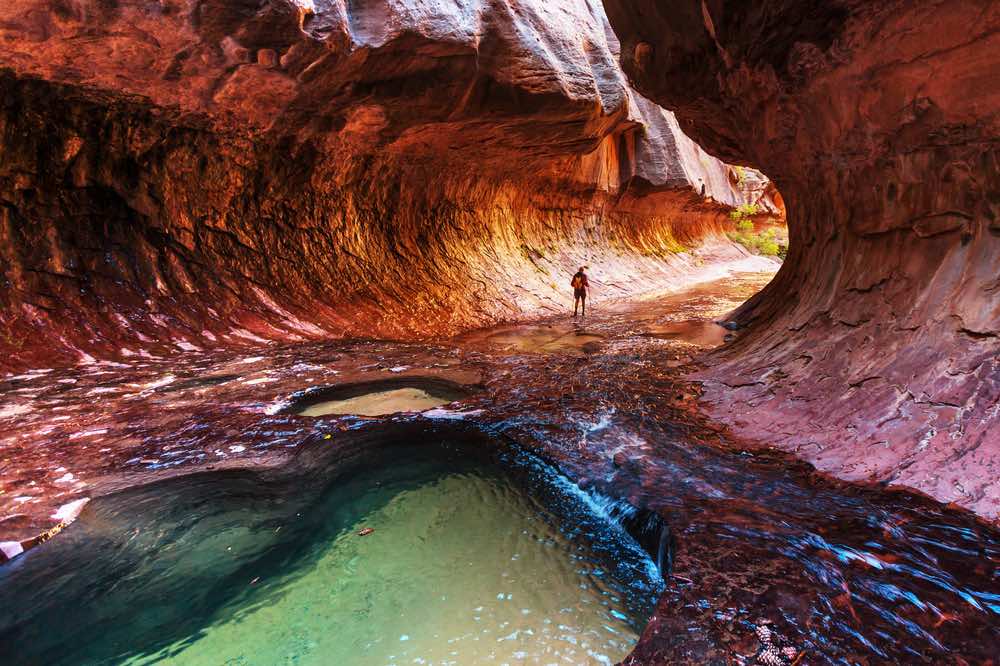 President William Howard Taft was the first to officially recognise the area as a National Park. Initially named the Mukuntuweap National Monument, the park was enlarged and renamed Zion National Monument in 1918.
More recently, the park receives millions of visitors every year and has been featured in numerous films and TV shows. Among some of the best-known are The Deadwood Coach, Arizona Bound, Nevada, Ramrod and Butch Cassidy and the Sundance Kid.
Enjoyment, education, and inspiration
The National Park Service describes its mission as:
"[To] preserve unimpaired the natural and cultural resources and values of the National Park System for the enjoyment, education, and inspiration of this and future generations. The Park Service cooperates with partners to extend the benefits of natural and cultural resource conservation and outdoor recreation throughout this country and the world."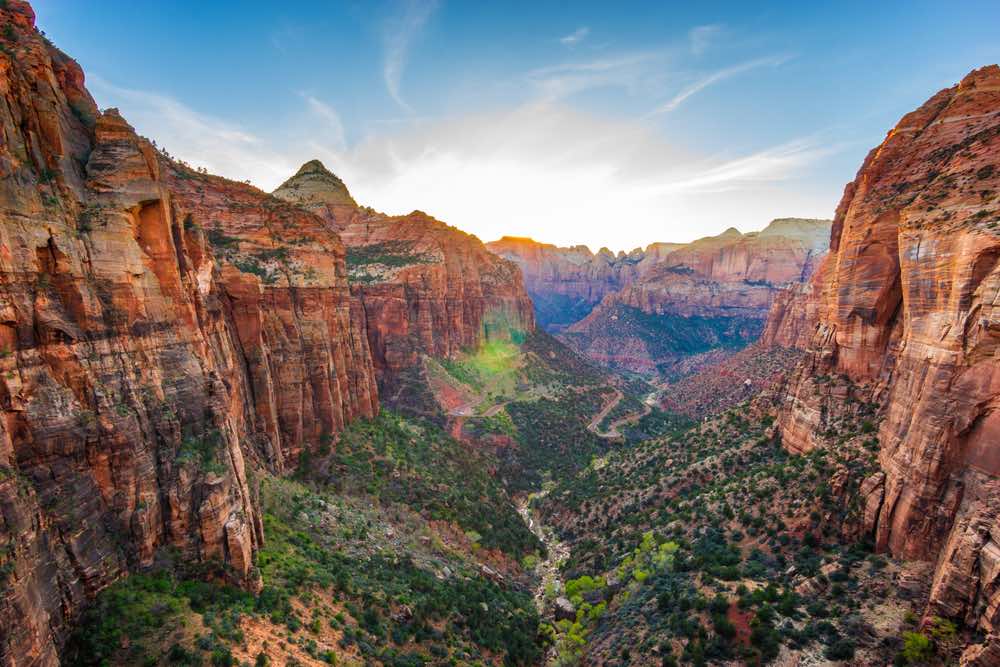 Hester McQueen, Head of Mattering at AnswerConnect, said:
"We're proud to use our giving back initiative to support Zion National Park. Their vital work conserving an American landmark supports both the park wildlife and the millions of annual visitors. Our donation will help the National Park Service protect the natural landscape and conserve the local wildlife for future generations."
Giving back to local communities and the world
This donation comes alongside AnswerConnect's commitment to plant a tree for every employee and every client, every month. The company has now planted 1,415,993 trees.
Learn more about AnswerConnect's tree-planting program here.
Learn more about Zion National Park here.