An answering service comes with an array of features, each with its own terminology. And unless you work in the industry, it's not always clear what they mean. One of the most commonly asked questions at AnswerConnect is "What's the difference between Call Forwarding, Call Routing, Call Diversion and Live Relay?"
In this article, we'll cover exactly that. We'll explore how each feature works, how to set them up and the best use cases for each.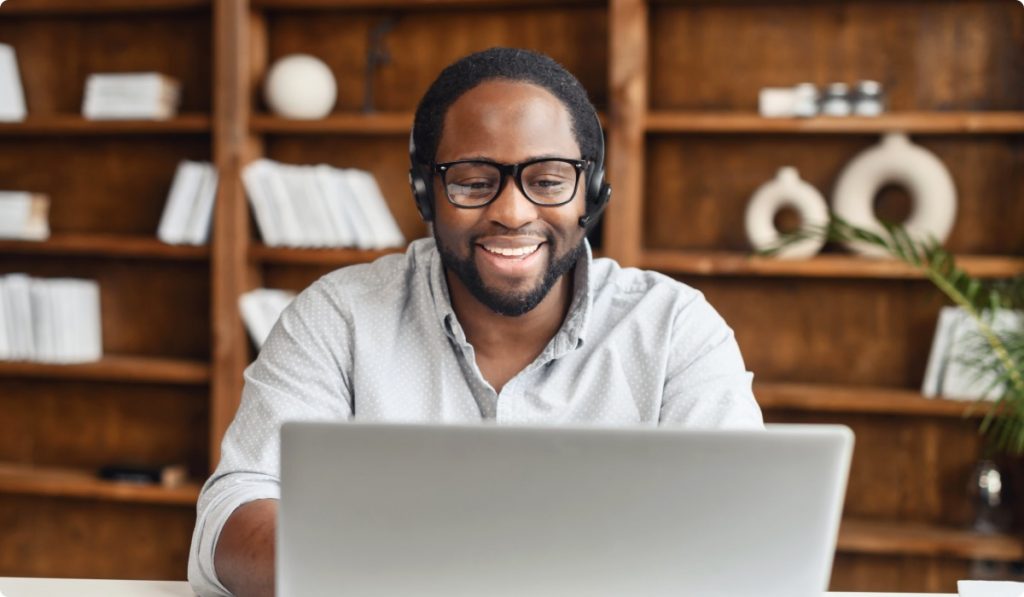 Call Forwarding
What is Call Forwarding?
Call Forwarding is one of our most popular services. It describes the function of forwarding calls to your virtual receptionists.
How does Call Forwarding work?
When a person calls your business, you would usually receive the call. However, with call forwarding, the call is directly forwarded to your virtual receptionists instead. The receptionist then answers the call and takes a message.
How do I set up Call Forwarding?
You can designate call-forwarding rules during the set-up process with your Client Account Manager (CAM). For instance, if you want to answer calls to your business during office hours (9 am to 5 pm) but want your receptionists to take all calls outside those hours, you can set up a call forwarding schedule.
You can also change your Call Forwarding rules at any time by reaching out to your CAM.
How can Call Forwarding help my business?
Call Forwarding ensures your callers always receive an answer. That, in turn, improves the overall customer experience, making it more likely customers will stay with you for longer.
It can also help you increase sales. 69% of callers sent directly to voicemail don't leave messages. This rises to 84% for those aged between 20-29. So giving callers a real response from a real person every time decreases the likelihood they'll move to a competitor.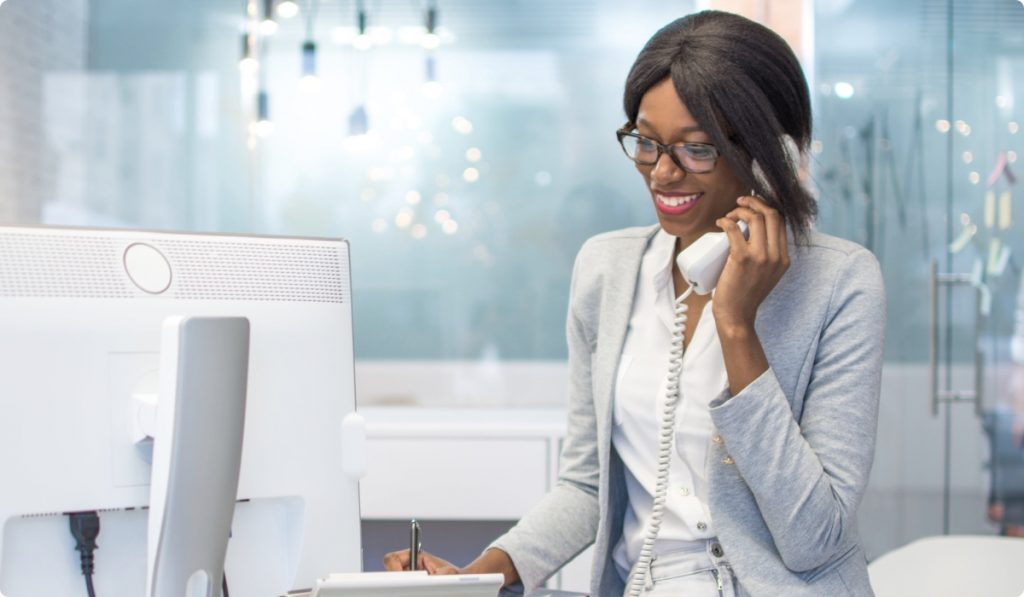 Call Routing
What is Call Routing?
Call Routing is a service in which we transfer a call to a member of your team. Call routing comes with multiple options to transfer calls to different departments or even specific members of your team.
How does Call Routing work?
Call Routing allows you to designate different call forwarding rules to different numbers based on the call type. For instance, anyone calling about a purchase is directed to the sales department.
How do I set up Call Routing?
You can set up your call routing rules during your initial setup. Your CAM will walk you through the different steps to ensure calls are always routed to the right person. This requires adding and assigning different telephone numbers to specific questions and scenarios. You determine which calls merit special attention.
How can Call Routing help my business?
Call Routing, much like Call Forwarding, helps ensure calls reach the right people at the right time. However, with various routing options for different scenarios, call routing directs calls to your team, rather than your virtual receptionists.
This is particularly useful for larger companies. Smaller businesses often don't use different numbers for different departments.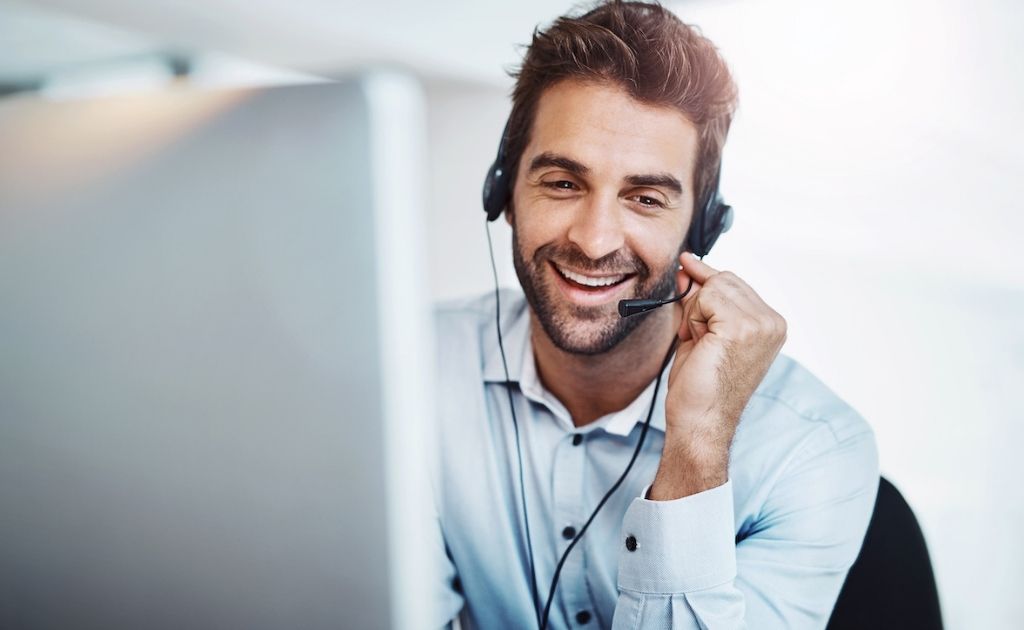 Call Diversion
What is Call Diversion?
Call Diversion is an automated process in which calls are automatically redirected to a different number at specific times.
How does Call Diversion work?
Call Diversion diverts calls at the point of connection, cutting out the virtual receptionist's task of transferring the call to the relevant person. It's often used on a scheduled basis.
So, if a caller reaches out to your in-house customer service team during business hours, they will reach that department. But come five o'clock when your in-house team clocks out, the call is automatically diverted to your virtual receptionists.
How do I set up a Call Divert?
You can create a Call Divert rule during the setup process with your CAM. You can also update your Call Diversion rules through the AnswerConnect App. However, please contact your CAM before making any changes.
You can choose to direct calls based on the days of the week and even by specific times of the day. Or, you can add an IVR to your AnswerConnect account and build the schedule into that system.
To set up a more customised Call Diversion schedule, check with your phone carrier—most will be able to accommodate you.
How can Call Diversion help my business?
Call Diversions are often utilised by businesses looking to handle their own calls during business hours, then pass calls to their virtual receptionists after closing time. This enables your business to offer customers uninterrupted call support while using fewer minutes than a full 24/7 answering service.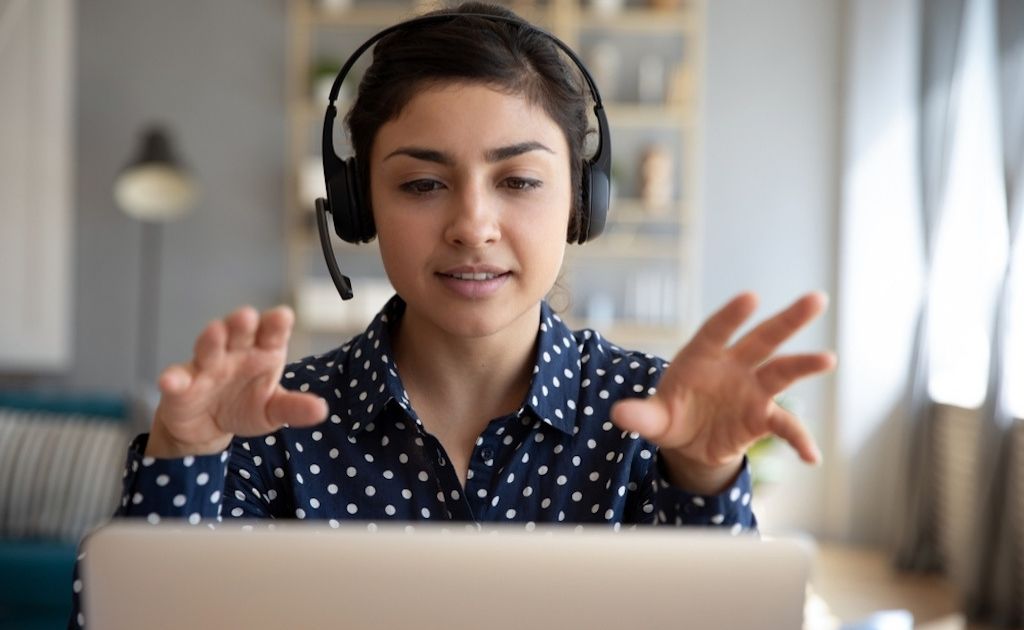 Live relay
What is Live Relay?
Live Relay is a feature that allows your virtual receptionists to make up to five call-outs to different people in your team in an attempt to reach someone.
How does Live Relay work?
In a Live Relay, the customer calls and explains their request. The virtual receptionist then raises a ticket based on the caller's issue and ends the call and calls out as a separate interaction without keeping the caller on hold.
The receptionist then passes the 'ticket' to the primary maintenance contact and asks if the contact can respond. If they are unable to respond at that point, the receptionist tries the second contact in the call list, and so on until they find someone able to speak with the caller.
Receptionists can continue trying to reach them (up to 5 attempts) without leaving the caller waiting on hold. The action of repeatedly calling the same number is called a repeat.
How do I set up Live Relay?
You can set up your Live Relay during the initial setup process.
Live Relay comes at an add-on cost of £29.99 + VAT. It's important to note that the relay service also uses up minutes included in your plan.
How can Live Relay help my business?
It's a useful feature for when a member of your team may not be available to answer a call but you need to ensure the caller receives some kind of response. For instance, if a caller gets in touch outside of work hours requesting to speak with someone in your maintenance department.
In doing so, they ensure the caller speaks with a qualified member of the maintenance department, even if the primary maintenance contact is unavailable.
And because your virtual receptionists hang up the call before relaying to someone in your team, you use fewer minutes than if they were on hold the entire time.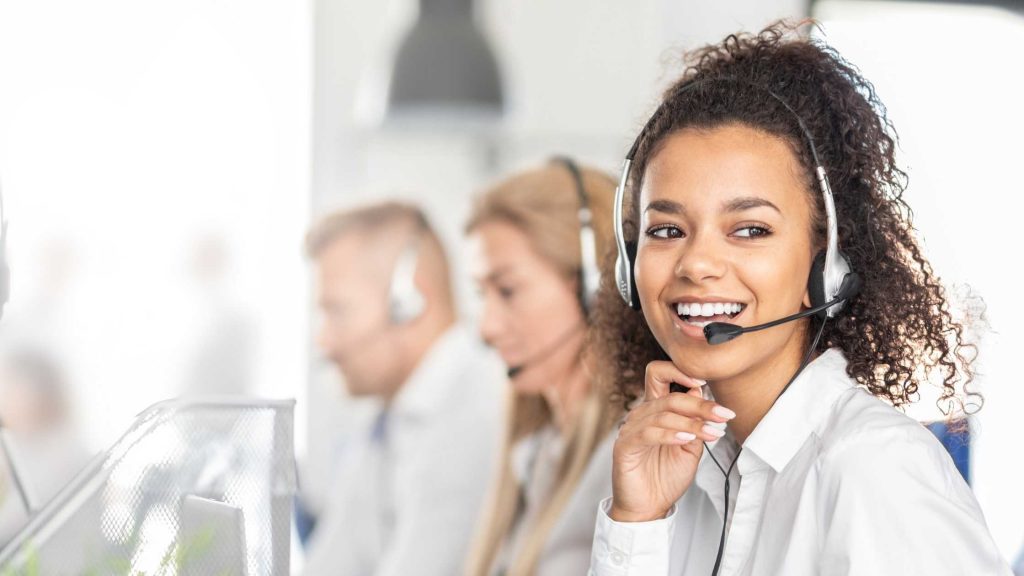 Take your calls 24/7
With AnswerConnect, you can choose between call forwarding, live relay, call routing and call divert at no extra cost. We help you develop a custom service that responds to your unique business processes and ensure every caller gets the right answer.
Want to find out more? Get in touch and we'll discuss the best features for your callers.