Leads are the fuel that powers your business. But capturing, qualifying and responding to leads is time and resource-intensive. In fact, the average B2B business's lead response time is 42 hours. That's a problem for businesses; within five minutes of a prospect making contact, the odds of qualifying that lead drop by 80%.
As a result, more businesses are turning to call centres to handle their lead capture for them. But not all call centres are created equal, and businesses are losing out on leads by selecting the wrong model.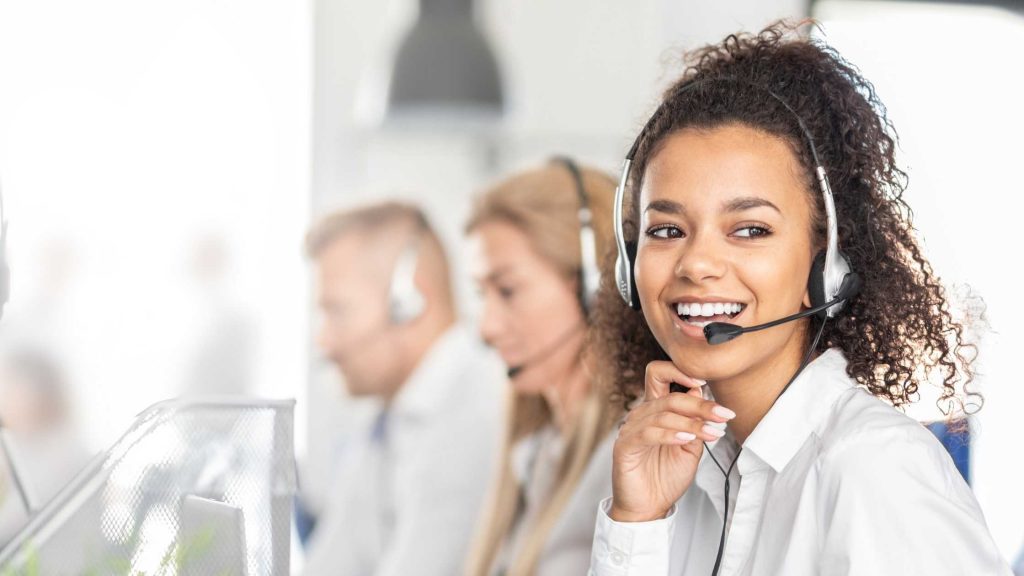 How does a virtual call centre work?
First, it's worth pointing out the difference between a traditional call centre and a virtual call centre. While a traditional call centre uses a fixed-location model, where employees work from the same space using the same telephony system, a virtual call centre uses a distributed model.
In a virtual call centre, employees answer and make calls through a digital VoIP network.
In principle, they can work from anywhere, providing they have adequate privacy and a robust internet connection. Most often, virtual call centre employees work from home.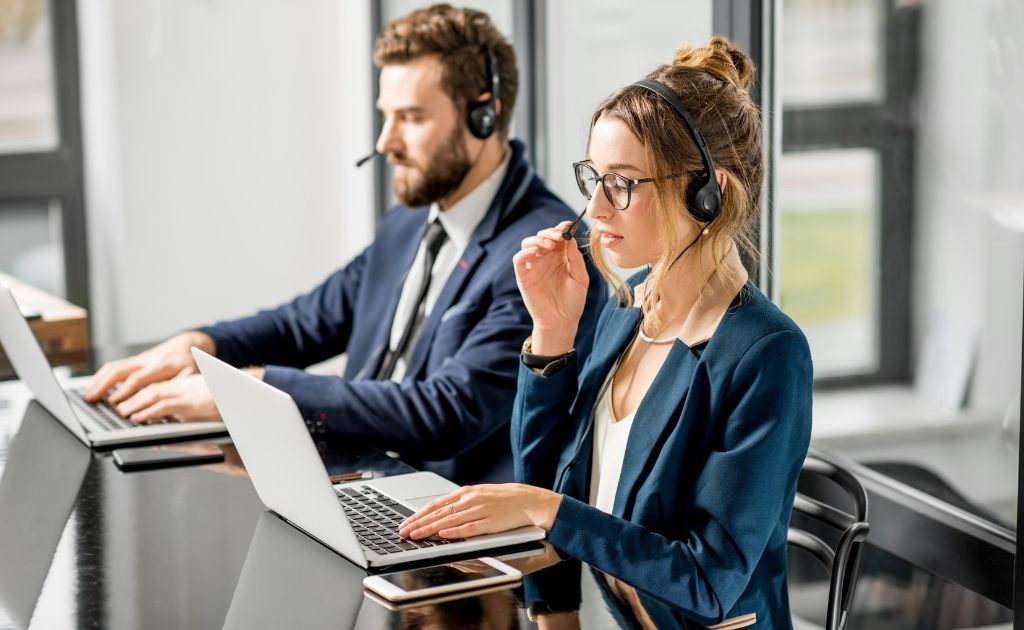 What does that mean for your service?
Well, unlike a traditional call centre, virtual call centres aren't vulnerable to power outages. With everyone working from their respective homes, even a city-wide blackout won't impact everyone.
Virtual call centres also bypass a lot of the costs that drive up the price of a physical call centre, including:
Office Space and utilities (ie lighting, heating, security systems, etc.)
Office equipment (ie desks, computers, paperwork, headsets, etc.)
Maintenance for space and equipment
As a result, virtual call centres tend to offer consistent service for much less than a physical call centre.
Studies have also shown that employees who have the freedom to work from home (or anywhere) tend to be happier, healthier and more productive. In fact, remote teams log, on average, 4 more hours of work a week than office-based teams. They're also less prone to office-based distractions and can organise their workspace according to what works best for them.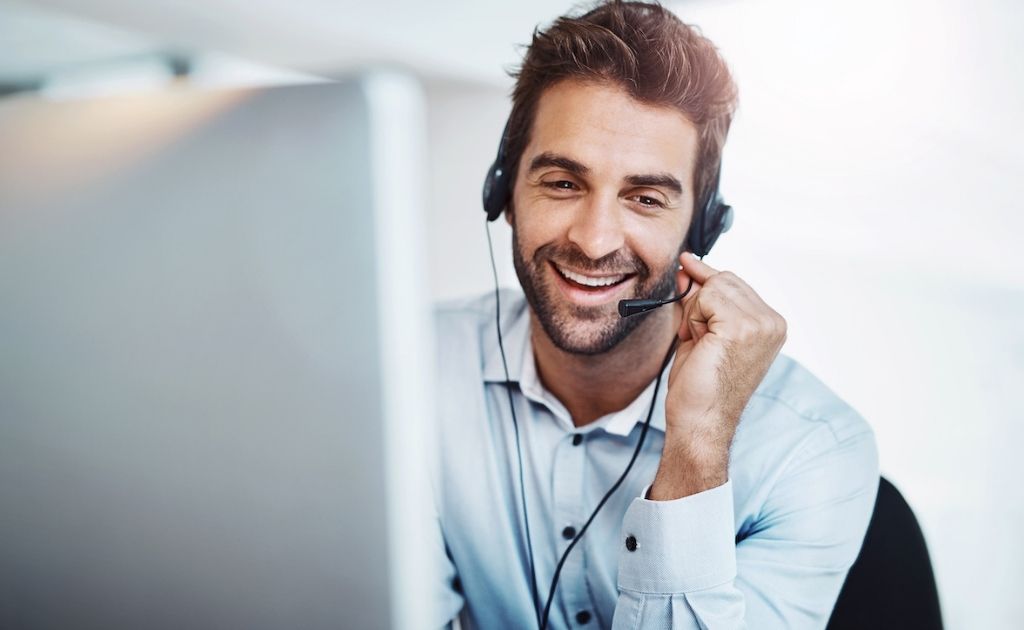 So how can a virtual call centre improve your lead intake? Well, for one, it can…
Take your lead capture 24/7
It's a widely acknowledged truth – in the digital age, business is 24/7. Leads can reach out at any time of the day and if you're not there to answer, there's a good chance you'll lose them. 64% of callers hang up if they don't get to speak to a person within five minutes of calling a business.
For many businesses – particularly those with clients across different time zones – opportunities can knock at any time. In fact, 55% of people expect responses from businesses within an hour of making a query, regardless of when they call.
A virtual call centre can help you capture leads around the clock without the cost of staffing a full-time team of customer support agents. And as we've said before, answering every call is another win for your lead intake.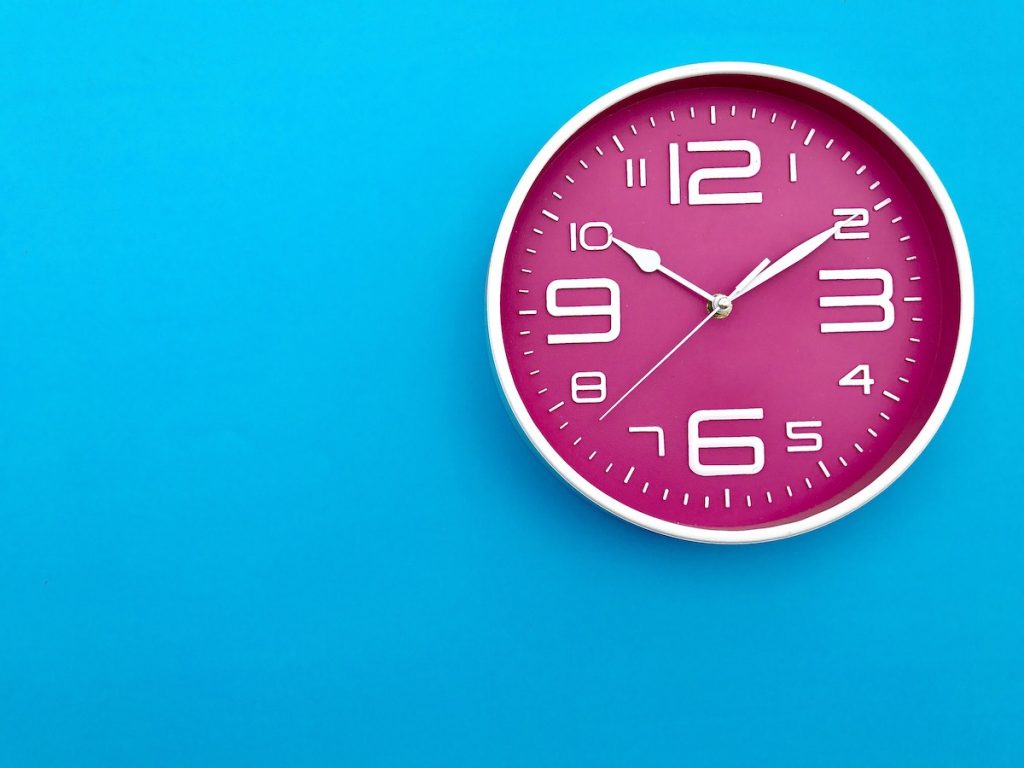 Scale your lead intake
Of course, the number of leads can fluctuate according to several factors. Most virtual call centres allow you to upgrade or downgrade your plan. That agility is essential for smaller businesses that can struggle in the face of a sudden influx of calls.
It's also a more cost-effective solution than hiring, training and supporting your own in-office staff. If your business is seasonal – for instance, a travel agent – then you won't need nearly as many staff in the off-months.
So you're faced with a choice – hire and let people go seasonally or seek out a third party. In truth, the best option for you will depend on your business objectives. but it's clear that neither a physical call centre nor hiring your own support team can offer you the same freedom to scale.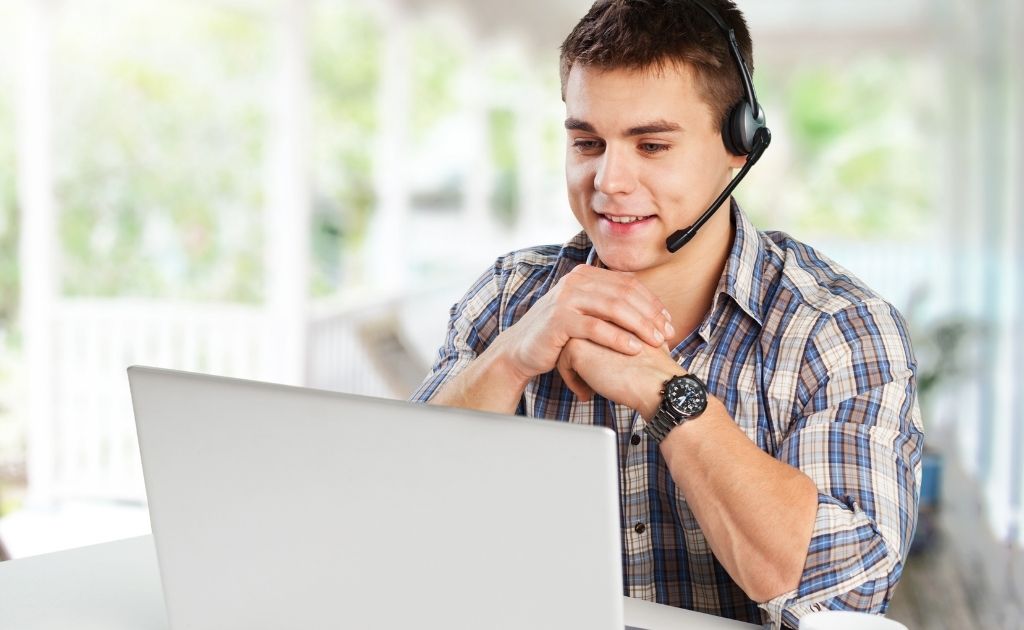 Personalise responses
Your callers don't just want to be heard – they want to be recognised. Personalised responses are an essential step to improving your conversion rate.
Sure, you can't personalise the initial call. But that represents just one step in the lead qualification process. And that can make a big difference to your conversion rate; a recent study found that personalising the consumer experience can improve your conversion rate by approximately 8%.
Of course, this is possible with both an in-house support team and a fixed-location call centre. But choosing to handle your own lead qualification comes with its own problems.
For one, you'll also have to purchase call centre scripting software. Then you'll have to train your team in using the software and upload all of your existing contacts.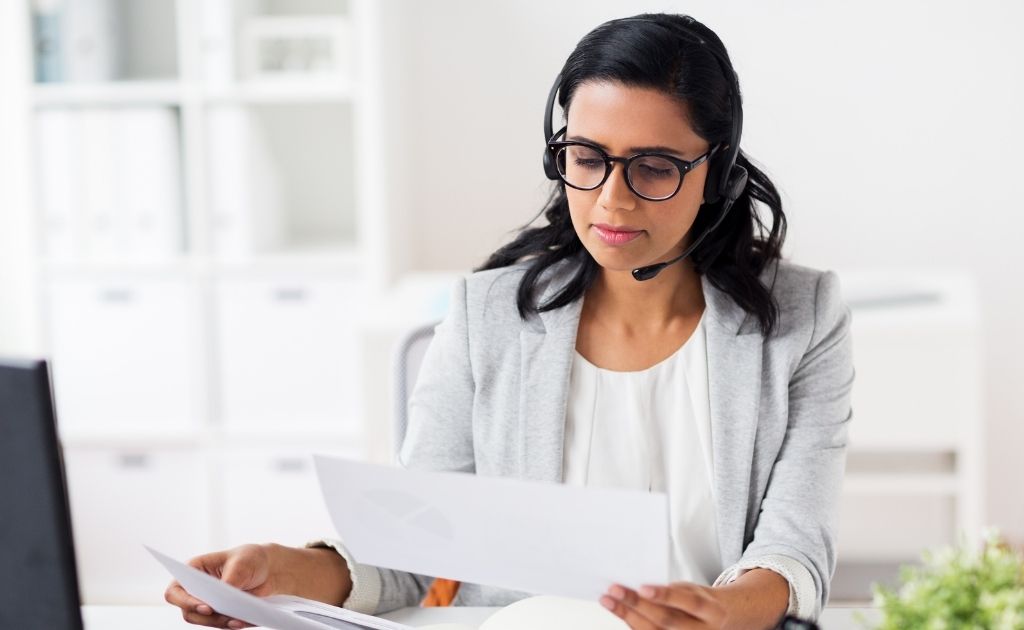 Turn your website into a lead capture tool
Businesses in 2021 face a difficult truth; lead engagement is no longer limited to one channel. Businesses need an omnichannel engagement strategy to capture and convert as many leads as possible. And for many leads, your website is the first point of contact they'll have with your brand.
That's why more companies are adding live chat software to their website. And the results speak for themselves; 79% of businesses said that implementing live chat resulted in increased customer loyalty, sales and revenue.
But much like your phone support, a live chat solution only offers a comprehensive service when you can offer 24/7 coverage. Coupled with a virtual call centre solution, live chat allows you to capture leads through your website every hour of the day.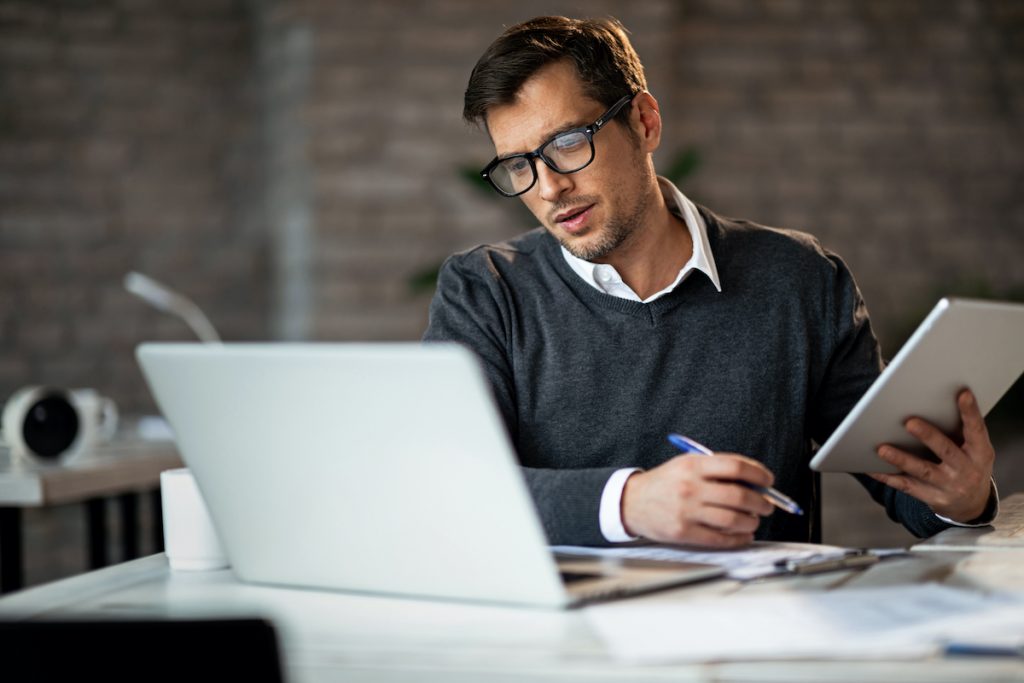 Again, you're not looking for a live chat solution to offer automated responses. Instead, see it as a digital door to your business. Not only does it allow leads to actively approach your business for a closer look – it gives you the power to reach out and start the conversation.
Integrate with your CRM
Of course, the real value of a virtual call centre is not just in how it responds to leads, but how it gathers and stores that information. And for that, you need a solution that can automatically transfer lead information to your CRM.
So before choosing a virtual call centre, you need to ensure it:
Integrates with your current CRM
Provides customisation options for the details they collect
You'll need a solution that can automatically map sales and call data into your CRM fields. Not only that; you need a virtual call centre that can adapt to changes in the types of information you collect. That means finding a solution that allows you to add custom fields to your CRM and roll these out to your call centre team in real-time.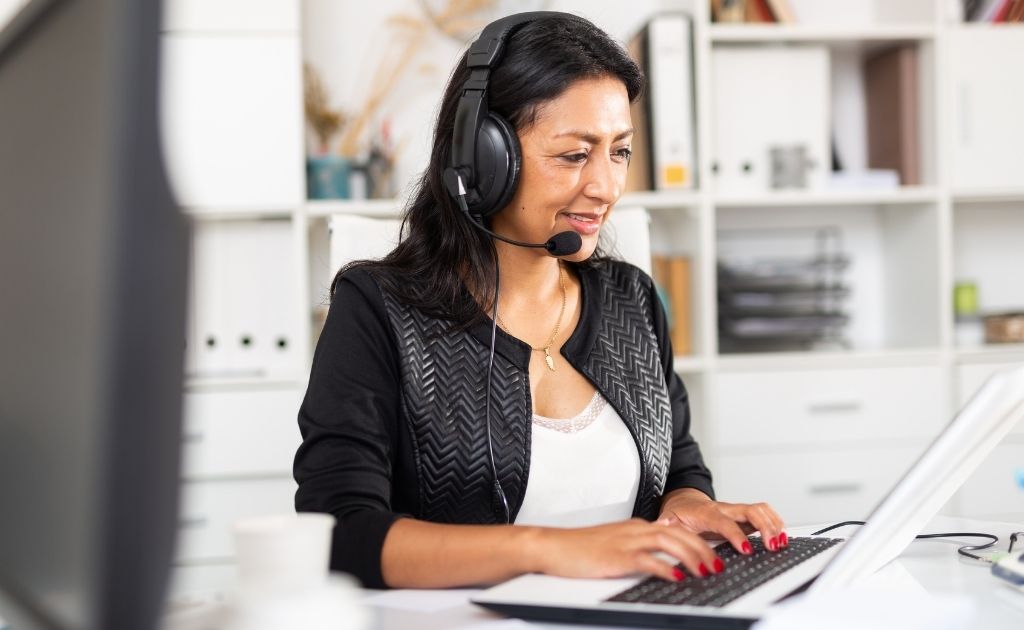 Now you know what to look for in a virtual call centre, all you need to do is find the right one for your business. And, as luck would have it, AnswerConnect offers a custom virtual call centre solution (what are the odds, right?). Check out our plans and find the perfect solution for your business today.