100 Acre Estates is a real estate agency based in Birmingham. The agency provides professional, "jargon-free" support to clients looking to buy, sell or rent their property.
Their philosophy of "clients come first" is a pledge to stay in constant communication with their clients throughout the entire buying or selling process.
We talked to company Director Mohammed Shakir Ahmed about how they chose an answering service, the importance of getting back to people and how AnswerConnect has helped them deliver 24/7 customer service.
The tipping point: Search for a solution
Shakir's team knew they needed something to deal with high call volumes at peak times. "The frustration was when calls came through, all of them came at the same time. Unless you have a lot of advisors, people would hang up after waiting a couple of minutes. So we needed something to eradicate that problem so people could, at the bare minimum, get a "hello".
But the team really realised they needed an answering service when reviewing their call logs.
"We were checking our calls and were seeing that not every call was being answered. Thinking about it, I knew just by the law of averages – one in every five calls could be a customer."
100 Acre Estates set out to find a solution that both served their clients and their own team.
"The key feature was being able to answer and handle those calls with AnswerConnect. We hoped it would eradicate as much admin as possible from our side."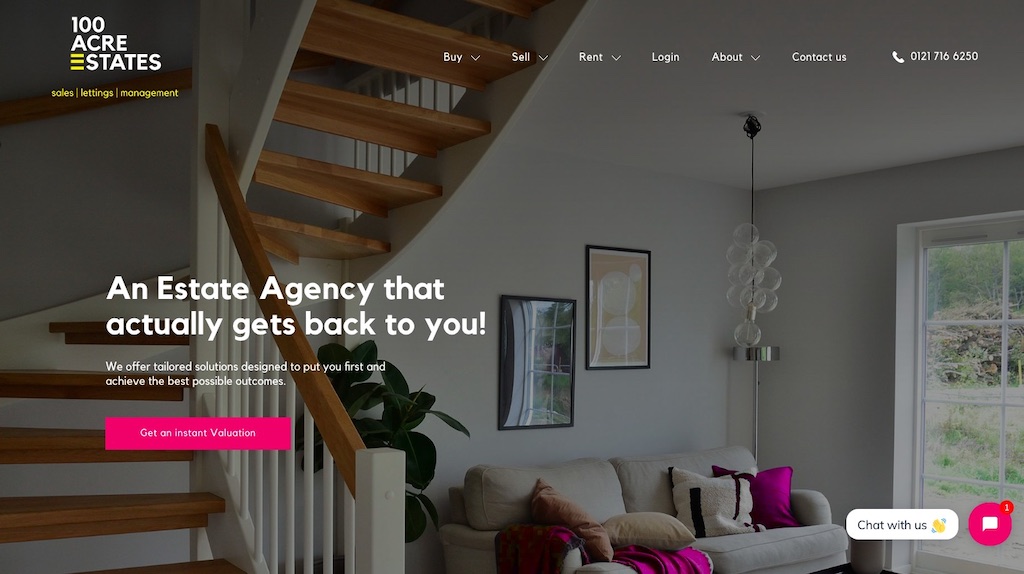 Finding the flow, feedback and adjustment
Shakir's team worked closely with their AnswerConnect Client Account Manager to find exactly what they needed for their business. They examined their script, discussed the process with their client account manager and requested some changes, which AnswerConnect were happy to provide.
Ultimately, the 100 Acres team realised that message taking offered the most effective use of their answering service; ensuring the most important calls were shared with their team to follow up.
"Once we talked to the manager… we looked at it more as a message-taking service. We realised it's not a solution to answer all calls – it's a solution to filter out calls.
"We were trying to factor in too many situations. But we realised we could keep it simple, so we gave feedback and over time it improved."
Choosing a favourite feature
Speaking to Shakir, it's clear that there's one feature of their service call handling 100 Acres couldn't do without; call recording.
"We're actually four partners from four different businesses. So we all got a different call handling service from other [call handling] companies. And a lot of them… didn't want to leave a recording of the call. Because it allows customers to catch [their] employees out.
And it's a testament to AnswerConnect that we were allowed to listen to every single call. It was about getting the calls right. They were willing to listen to feedback and make adjustments and improve the service over time."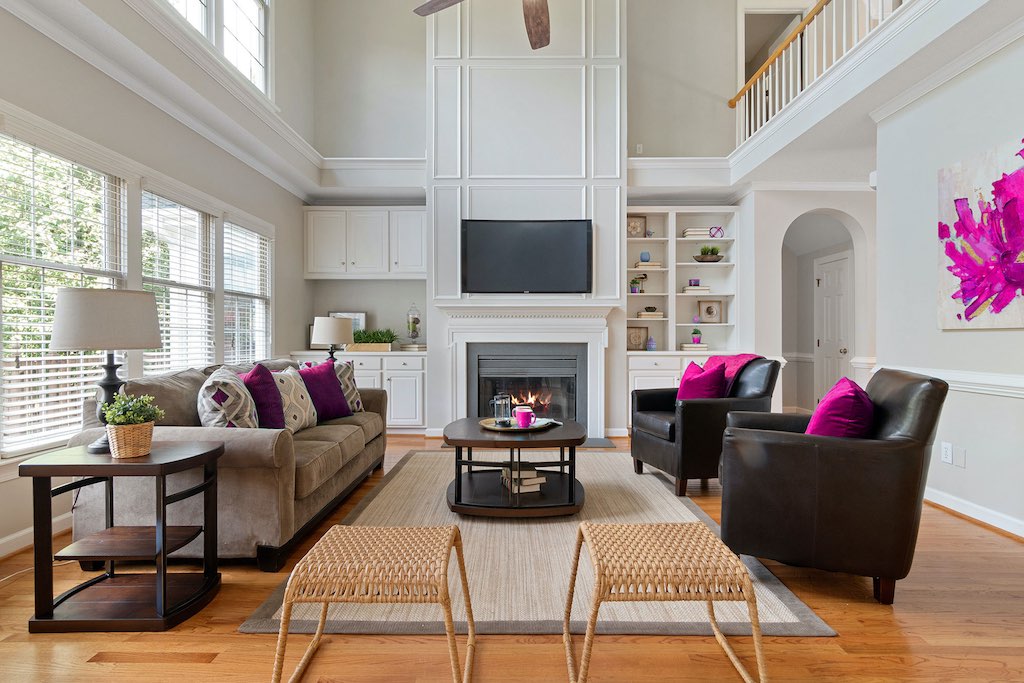 Never miss a call
For 100 Acre Estates, that feedback loop was critical to getting the most from their answering service and tailoring the service to their unique objectives.
"[The benefit was] consistency; getting every call answered. Just being able to say we'll never miss a call and every single one of our customers spoke to an actual human being. We don't have the man-hours to answer all those calls in-house. AnswerConnect made that possible for us."
Turning bookings into customers
With AnswerConnect working in tandem with their team, Shakir and the team have been able to get more of the opportunities that matter to their business.
"The booking-in system is pretty smooth. I'd say about 95% of your advisors are able to book the appointment and if there are any issues they're able to freestyle.
"A lot of your call handlers, when they're able to see that the booking-in slot is missing – for instance – they're able to quickly adapt and that's helped us massively – it means that every call is logged under our system so we can [see] the bookings a lot quicker."
Creating consistency in customer service
"Just having someone available to answer our calls has made a huge difference. We never get a consistent stream of calls – it's always quiet then busy, high-low, high-low. So even with staff, no matter how many callers we get, we just can't answer every single call."
And it's not just consistency that really matters in the property industry.
"Every call has been answered almost instantly. Our staff will appreciate that. People are always in a rush; renters worry the property will be let. Buyers are always worried that their property is going to be sold. Everyone is eager to get a response quickly."
Shakir and the team are even planning to use AnswerConnect to train new staff in customer service. "We're getting more staff soon, so we're hoping they'll be able to use the recordings from AnswerConnect."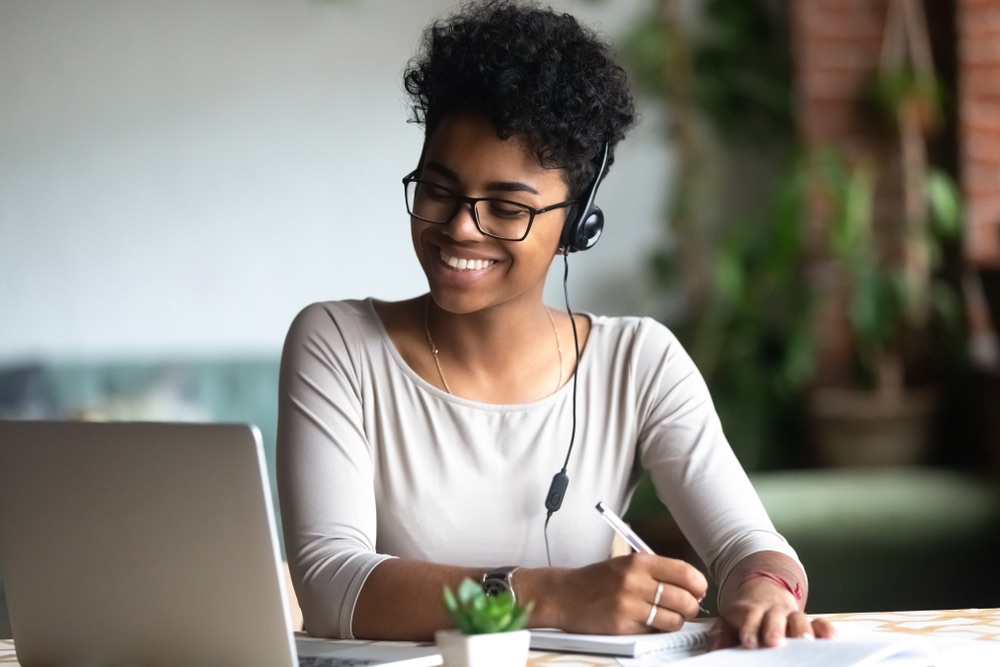 When asked to sum up what AnswerConnect means to him in one sentence, Shakir is unequivocal.
"Quick and efficient."
In a world of endless calls and packed schedules, that speed and efficiency can mean the difference between a missed sale and a satisfied customer. And that difference is what keeps the 100 Acre Estates Team, with AnswerConnect.