Call Answering Solutions: Murphy Property Services
This case study is a fictionalised account of typical client experiences.
Murphy Property Services
Murphy Property Services is a property management company based in County Tyrone in Northern Ireland. Alistair Murphy founded the company and his business has grown into an established and respected firm.
Specialising in property maintenance, Alistair is dedicated to providing excellent services. His top priorities are health and safety, legislation, and procedures.
About Alistair's business
Murphy's offers a range of services from repairs, contractor procurement, and emergency maintenance call-outs for private landlords and letting agents.
Alistair has built an exceptional portfolio of experienced and qualified tradespeople. His partners include builders, electricians, joiners, locksmiths, and plumbers.
Company policy states that Murphy's aim to carry out repairs within two working days of being notified. Alistair has built a reputation for being reliable, prompt, and thorough to ensure that safety regulations are met.
Alistair's team must be notified of necessary work as quickly as possible to ensure tenants are safe and secure.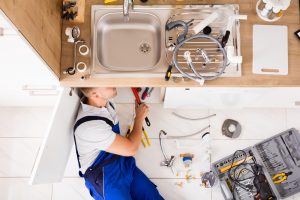 Problems with call answering at Murphy Property Services
Alistair set up a phone system with an automated out-of-hours message for landlords who required emergency maintenance. The recorded message listed contact numbers for their contractors who would perform emergency call-outs if necessary.
Many landlords and letting agents calling on behalf of their tenants would often mishear these details because they were read out so quickly.
The sound quality of the message was poor and many callers complained of not being able to speak to someone personally.
Alistair takes all feedback seriously and wanted to make this process easier for his clients. He wanted to be able to offer 24/7 call answering to ensure his clients could speak to a human being.
Alistair began to research online for a solution when he discovered virtual call answering services and landed on the AnswerConnect UK website.
AnswerConnect UK Solutions for Murphy Property Services
Alistair was keen to solve this problem as soon as possible and provide an unrivaled service for his clients and their tenants.
He read about call answering services on the AnswerConnect UK website and decided to call the team for a telephone consultation.
At first, Alistair was worried that the service may not be suitable for his business because Murphy Property Services didn't receive a high volume of emergency calls.
The AnswerConnect UK team member explained that a customised plan would be set up for Murphy Property Services. The plan would be tailored to Alistair's call volume and paid for per minute, just like a pay-as-you-go mobile phone.
Customised call answering solutions for Murphy Property Services
The team member explained that AnswerConnect UK would be able to:
Handle call overflow during business hours in the firm's business name

Offer 24/7 call answering solutions to handle calls after-hours

Schedule appointments for consultations with new and existing clients

Take messages on behalf of Murphy Property Services

Create a customised call script specific to Murphy's

Forward calls through to the appropriate on-call contractor 

Provide an easy-to-use online client portal

Notify on-call contractors
Alistair was delighted to learn that his out-of-hours calls could be handled with efficiency and professionalism.
He knew that the additional services of a customised call script, appointment scheduling, and the online client portal would allow his business to run smoothly after office hours.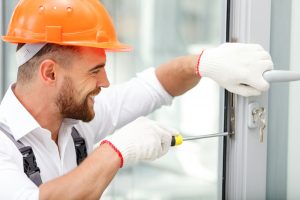 How AnswerConnect UK helped Murphy Property Services
Alistair decided to go ahead with a plan for his unique business.
With friendly, professional client experience associates on hand as Alistair's virtual customer service team, he can now rest assured knowing his clients are being taken care of after office hours.
Associates are available 24/7 to talk to landlords calling for emergency maintenance. With the personalised call script, associates can determine which on-call contractor the client should be forwarded to.
Whether a client is calling for help with flood damage, faulty electrics, a burst water pipe, or a tenant being locked out, AnswerConnect UK associates can answer and forward their call accordingly.
Alistair's clients are much happier as they are able to able to talk to a human being who is able to direct them to the appropriate tradesperson. They feel reassured and confident that the repair will be carried out promptly and their tenant will be satisfied with the service.
The team at Murphy Property Services now have peace of mind knowing all of their calls, day or night, are being handled efficiently and with great customer service.
AnswerConnect UK solutions have removed the confusion and hassle for staff and clients with an elegant, easy-to-use system. Calls are now handled with consistency and professionalism at all times.