Call Centre Solutions: Clean Eat Cookery School
This case study is a fictionalised account of typical client experiences.
Clean Eat Cookery School
Vanessa is a restaurateur with over 10 years experience working in the hospitality industry in London.
She started waitressing to support herself through college as a teenager and eventually worked her way up to the position of head chef.
Vanessa knew from a young age that she wanted to build her own business. Although she enjoyed professional cooking, she became disenchanted with the high-stress environment of a restaurant kitchen. Instead, Vanessa decided to create a more personal, interactive experience and founded her own cookery school.
About Vanessa's Business
After learning the ins and outs of the restaurant biz, Vanessa started her own business, Clean Eat, a cookery school, located in Shoreditch.
Vanessa's main objective for Clean Eat was to offer a variety of different, inclusive courses with something to suit everyone.
Courses on offer at Clean Eat Cookery School include:
Healthy meals with 5 ingredients or less

Child-friendly veggie dinners (kids welcome!)

How to make your own vegan doughnuts

'Clean meating': how best to cook meat and fish

Fakeaways: how to make your own healthy takeaway

Vegan food for beginners

'Clean slim': how to make low-fat food and smoothies
In addition to a variety of courses, Vanessa also offers a service of meal prep boxes.
Customers can either come to the cookery school, order online, or over the phone and pick from a range of healthy meals.
The boxes contain all the ingredients required to make quick healthy breakfasts, lunches, and dinners. They also come with customised, branded labels and instructions on how to cook at home.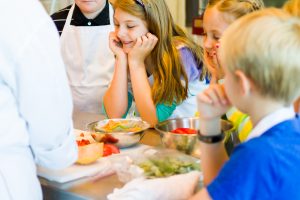 Problems with call handling at Clean Eat
As word of mouth spread, Vanessa was too busy running classes, creating new menus, and training new team members to handle business calls.
With the stress of running a business on her own, Vanessa decided to hire more cooks to help carry her workload. More courses were added to keep up with popular demand.
Yet, Vanessa found that she was still struggling to keep up with a high-volume of calls and a messy booking system.
After talking to other restaurateurs about the problems she was facing, a friend recommended AnswerConnect UK, a 24/7 live call answering service.
AnswerConnect UK Solutions for Clean Eat
Vanessa initially thought that call centre solutions wouldn't be suitable for her business. While the cookery school was increasingly busy, it was still a relatively small business.
To find out more, Vanessa searched AnswerConnect online and found that they offer services, customised on a case-by-case basis, that could benefit her business.
Vanessa decided to set up a free trial to find out if these services were suitable for Clean Eat.
Customised call centre solutions for Clean Eat
Vanessa called AnswerConnect UK and spoke to a team member who told her how cloud-based call centre solutions could be tailored to her unique business needs.
The AnswerConnect UK team member told Vanessa that they could:
Handle calls in her business name as virtual receptionists for Clean Eat

Answer her calls after-hours and schedule bookings 24/7

Manage her schedule through the easy-to-use online client portal

Keep a record of messages from customers

Take payment for courses, meal prep boxes, and gift vouchers 

Create bookings and take payments through Setmore appointment scheduling
Set up online learning platform AdaptiveU for employee training courses
Sync Setmore with Vanessa's own client diary
Create a customised call script with an organic call flow
After learning about the suite of personalised call centre solutions and features AnswerConnect could offer, Vanessa went ahead with a plan to aid her business.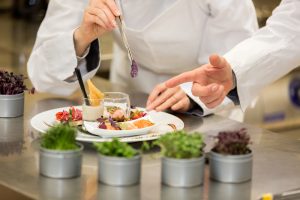 How AnswerConnect UK Solutions helped Clean Eat
Now that a bespoke plan has been set up for Clean Eat, Vanessa is able to focus on the heart of her business.
With AnswerConnect associates on hand to handle her calls and bookings, Vanessa has been able to dive into creating exciting new recipes and courses.
Vanessa can now focus on what she loves doing without the stress of having to make herself available to answer calls, return messages, take orders, and handle bookings. With AnswerConnect UK's virtual call centre solutions, Vanessa has more well-earned leisure time.
With professional, friendly associates acting as Vanessa's extended customer service team, she can rest assured that her business operations are running smoothly when she isn't in office.
The customised AnswerConnect plan has taken away the hassle of admin tasks. This allows Vanessa and her team members to focus on delivering excellent classes and inspiring more people to become healthy and active.