Call Handling Solutions: Cheesy Smile Dental
This case study is a fictionalised account of typical client experiences.
Cheesy Smile Dental Practice
After five years of working as a dentist for the NHS in Cardiff, Dr. Katrina Collins established Cheesy Smile Dental.
Through her experience working in the dental industry, Katrina realised she was able to quickly reassure patients who were nervous about visiting the dentist. She wanted to use her ability to put patients at ease by starting her own practice.
Katrina found that patients often felt nervous because of the clinical environment of traditional dental offices. To create a unique experience, she set out to design a practice that was relaxing and welcoming.
About Katrina's business
Cheesy Smile Dental is a private dental practice specialising in helping patients overcome their fear of going to the dentist.
The practice has a stylish, homely design, soft lighting, and a cosy reception area to relax anxious patients.
Cheesy Smile Dental's receptionists and dental professionals are dedicated to welcoming their patients and providing an excellent service.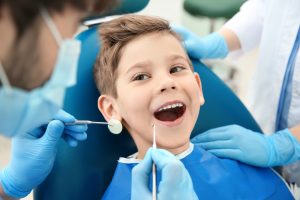 Problems with call handling and appointment scheduling
As the practice grew in popularity, Katrina started to realise the business was having problems with their after-hours call handling and appointment system.
Firstly, patients often called the practice after-hours for medical advice in the case of severe toothache and dental emergencies.
When patients called after business hours, their only option was to leave a message. The practice was so busy, however, that receptionists were struggling to call patients back the next day.
In addition, the staff at Cheesy Smile were having problems with their booking system. Appointments were scheduled based on how long treatments would typically take. For example, 10 minutes would be scheduled for a routine check-up but 40 minutes scheduled for a filling.
Appointments would often take longer than expected and run over into time with the dentist's next patient. Additionally, many patients were often late or missed their appointments which affected the daily schedule.
AnswerConnect UK Solutions
Katrina quickly became worried about how these issues were affecting her ability to provide excellent dental care. She started to look for a solution.
After searching online for call handling solutions, Katrina found AnswerConnect UK.
She read about call handling services and filled out an online form registering her interest in the service. Katrina then received a call from a team member at AnswerConnect UK.
The team member asked about Katrina's business needs and was able to provide information on bespoke services.
Customised call handling solutions for Cheesy Smile Dental
AnswerConnect UK client experience associates would be able to:
Handle out of hours calls and take messages

Schedule appointments with guideline time slots provided by Katrina

Take payment for dental treatments

Notify the on-call dentist in the event of an emergency

Call patients to remind them of their bi-annual check-up

Call patients two days in advance to remind them about scheduled appointments

Create a customised call script specific to Cheesy Smile Dental

Provide an easy-to-use online client portal
The AnswerConnect UK team member explained that Katrina would be able to access her own customised online client portal. This would contain patient contact information, dental records, call volume, duration of calls, appointments, and messages.
Katrina could also use her account to manage her workload, view co-worker schedules, and notify the team with important updates.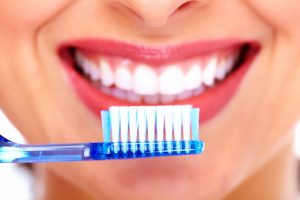 How AnswerConnect UK helped Cheesy Smile Dental
A personalised plan was put in place for Cheesy Smile Dental to help with their call handling and appointment scheduling.
AnswerConnect UK associates are now able to handle the office's call overflow during operational hours and after business hours.
With the customised call script, associates can take messages from patients and update their dental records on the online client portal.
The AnswerConnect UK appointment scheduling has revolutionised Cheesy Smile's booking system. Associates are able to call patients to notify them if their appointment will be delayed or has to be rescheduled.
This courtesy put patients at ease because they no longer have to wait in the reception area wondering when they will be seen. Thanks to AnswerConnect UK associates, they have a rough estimate of how long they will be waiting for their appointment.
Now, the call handling and appointment system at Cheesy Smile runs smoothly with a simple system and clear communication between patients and staff. The online portal allows all patient information to be stored and organised on one accessible platform.
As a result, associates are able to act as Katrina's virtual assistants and use the portal to take payment from patients through a simple over-the-phone transaction.
Cheesy Smile patients now receive regular reminders before their treatments which has reduced missed and late appointments. Finally, patients are relaxed and reassured knowing they have a clear dialogue with their dental practice.