Virtual Receptionist Solutions: MacIntyre Design
This case study is a fictionalised account of typical client experiences.
MacIntyre Design
Scott started out in his career as a freelance architect in Glasgow.
He loved his work and found that not having a traditional office gave him the flexibility he needed to visit clients and building sites.
After being self-employed for a number of years, however, Scott's list of clients was quickly growing beyond what he could manage.
Rather than continuing to work alone, Scott decided to finally take the leap and establish his own firm. He launched MacIntyre Design.
Scott still enjoyed being able to work from Anywhere, so he advertised his business as a remote architectural firm. Firstly, he hired architects in and around Glasgow who shared his passion for elegant design and working remotely.
The startup quickly took off and within a year, Scott had a team of colleagues and a business to run.
About Scott's business
At MacIntyre Design, Scott and his team of architects are dedicated to helping their clients create their dream home with innovative design, individual to each project.
The mission of the company is to build beautiful homes with quirky space saving solutions and eco-friendly installations.
At MacIntyre Design, new projects are assigned and carried out on a step-by-step basis:
Scott has a phone consultation with a potential new client

The project is assigned to the appropriate architect

A face-to-face consultation takes place at the client's home

The client is sent a quote with a breakdown of fees, services, and future consultations

The architect organises an in-depth measuring survey of the site

A series of sketches are prepared

Planning permission is requested if required

The build begins
There is a constant dialogue between the architect and client through each stage of the project. The need for this clear communication between architect and client dictates regular phone calls and face-to-face meetings.
Previously, the firm operated through Scott's business mobile. He would receive calls from prospective clients and assign someone to the project.
Over time, however, the business quickly outgrew this system.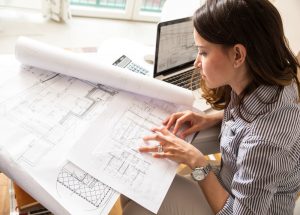 Problems with appointment scheduling at MacIntyre Design
Throughout the development of a project, an architect would have to travel to client's home for face-to-face meetings to discuss changes to the build. These consultations would often only be to quickly walk them through minor design changes.
Design changes proved difficult to clearly explain over the phone. Instead, the architects would take sketches and blueprints to clients to use as visual aids.
Although these face-to-face meetings were essential for clarity, commuting to consultations that would sometimes only take 15 minutes did not seem like a good use of time. Scott was keen to find an easier way to update clients on project progress.
In addition, Scott was consistently missing phone calls on his business mobile. When he was busy working, he would allow calls to go to voicemail and often mishear names and phone numbers when trying to call back.
It became increasingly difficult for Scott to handle calls on his own. He didn't want to burden his colleagues with call handling because they were all working on substantial projects.
After waiting too long for a response, many potential clients were going elsewhere because of this issue.
AnswerConnect UK Solutions
Eager to find a solution, Scott read a recommendation in an architectural magazine for 24/7 live call answering service, AnswerConnect UK.
Advertised as a virtual receptionist service, Scott called AnswerConnect UK to find out more. He explained to the team that his business was missing out on potential projects because of messy call handling and appointment scheduling.
The AnswerConnect UK team member was able to explain how the service could take care of business call handling and Scott could ask for video conferencing software to be integrated. 
Customised virtual receptionist solutions for MacIntyre Design
Scott learned that AnswerConnect UK would be able to:
Capture leads

Handle call overflow and after-hours calls

Take messages for MacIntyre Design

Schedule telephone and face-to-face consultations with clients

Schedule on-site meetings with partners and builders

Create a customised call script for the firm

Integrate AnywhereLink for video calls with clients and partners
The team at MacIntyre Design would also be able to access information on call volume and duration, messages, and colleagues schedules on their own personalised online client portal.
The team member at AnswerConnect was also able to recommend AnywhereLink, a video conference tool that Scott and his team could use to have video calls with clients and partners.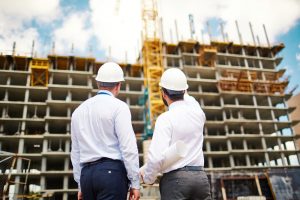 How AnswerConnect UK helped MacIntyre Design
The call centre solutions provided by AnswerConnect UK have radically changed MacIntyre Design's call handling and booking system.
With remote client experience associates acting as MacIntryre Design's virtual receptionists, consultations are now scheduled in an efficient and professional manner.
Thanks to MacIntyre Design's bespoke call script, associates are also able to provide prospectives with information on each architect's style.
With the introduction of AnywhereLink, the team at MacIntyre Design are now able to clearly explain and show their new designs to clients through the screen share feature.
Clients are able to view and understand project updates without their architect having to visit them personally. Easy-to-use video conferencing also allows for a more in-depth consultation than a simple phone call.
MacIntyre Design's customised call centre service plan has optimised admin tasks and has lifted the burden from Scott and his colleagues.
Now that AnswerConnect UK is on hand 24/7 to handle the firm's calls and appointment schedule, the architects are able to focus on producing beautiful, original designs.
Without the stress and distraction of managing calls and consultations, the company has been able to build on its reputation as a reliable architectural firm with exceptional service and talent.