A telephone answering service helps you manage incoming calls to your business. Most services will take messages for you, some will also be able to take orders, schedule appointments, or make follow-up calls.
What is a telephone answering service?
A telephone answering service allows your business to receive inbound calls without your own dedicated staff. A telephone answering service directs your customers to the right people at the right time.

In addition, the service helps fill the "coverage gaps" often encountered when a single representative mans the phone line.

Superior customer service is based on always being available. That means being able to answer calls out of hours without relying on voicemail.

Answering services receive your calls and deal with them as directed by you. For example, they can direct calls to the correct person in your business, take messages, and collect orders. More complex services are possible, depending on your business needs.
The benefits of a telephone answering service
There are several benefits to an answering service:
It can help to ease a heavy workload
It can free up staff to perform other duties such as selling a product
You can present a professional image in every call
Another consideration is cost savings. Outsourced solutions tend to be more cost-effective when compared to employing in-house staff. Your company can save money. These resources can then be directed towards other efforts such as sales or product development.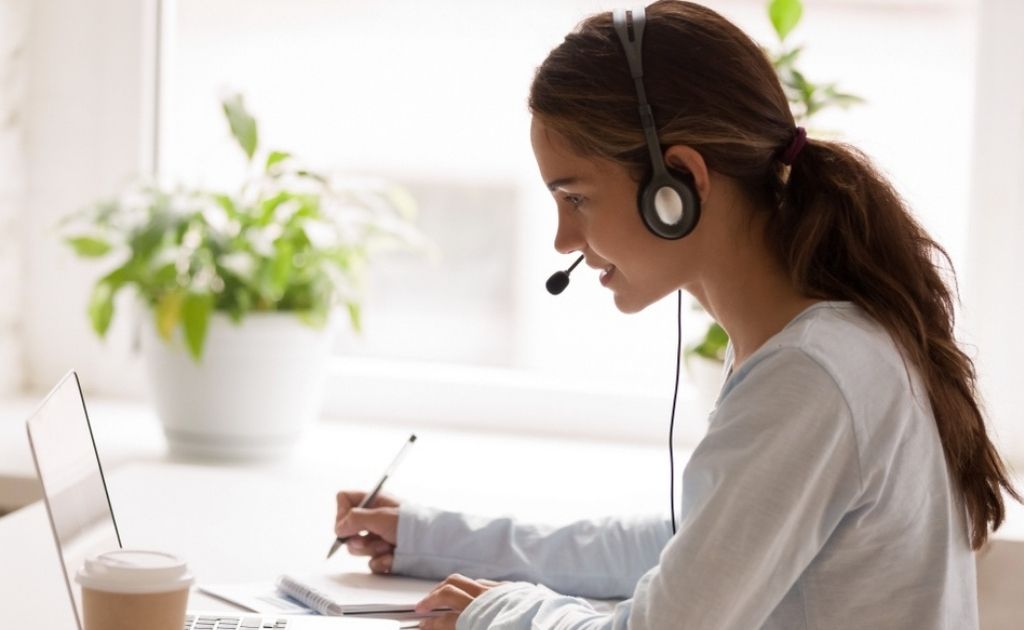 Do you really need an answering service?
What happens when you miss calls? You lose business.
Never forget that customer satisfaction is critical. If clients are always presented with a professional point of contact, they are more likely to convert and remain loyal.
Do you have aspirations for your businesses to operate internationally? You might find it difficult to offer around-the-clock client representatives in-house. Some telephone answering services operate 24 hours a day seven days a week.
Businesses without an answering service also run the very real risk of not being able to address a customer complaint in a timely fashion. Not only might the customer choose to work with a different firm in the future, but could result in bad publicity.
When should you use a telephone answering service?
There are several indicators that suggest you need an answering service.

The most common issue? Your receptionists are too overwhelmed with their current workload to focus on responding to callers.

Another signal could be clients who complain that they are unable to reach a representative if they have a question or a problem.
Other signs include:
Complaints about telephone waiting times
The inability to answer calls after business hours
Cancelled business for no apparent reason
Don't forget that your business could need this service if it has grown quickly. After all, the last thing that you want is to alienate new clients due to poor response times. It's difficult to scale customer service internally.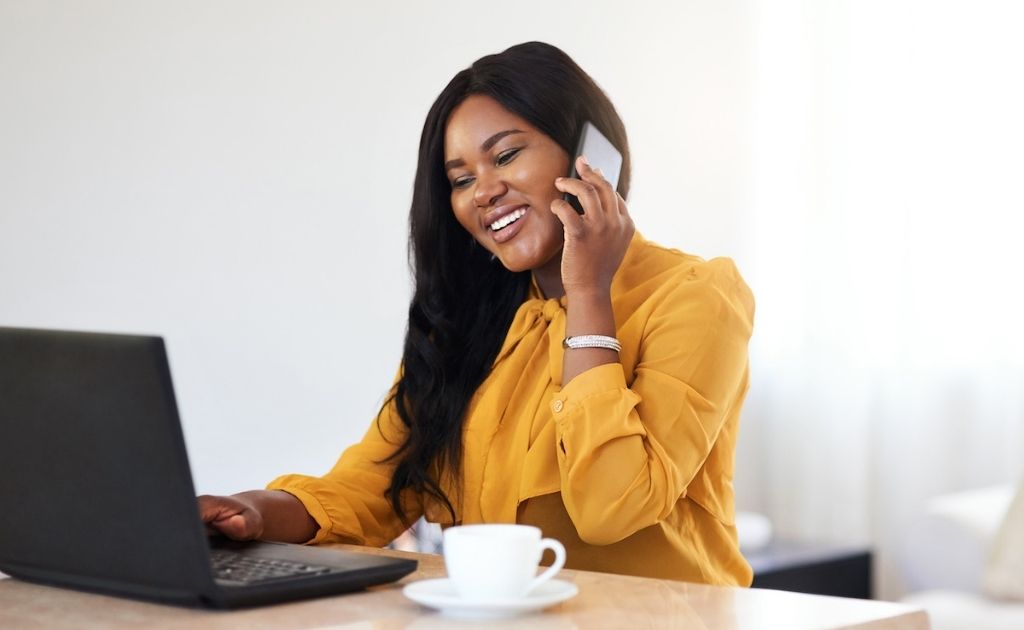 Alternatives to a telephone answering service
Some companies are hesitant to use a telephone answering service. That's understandable – and sometimes, it won't be the right option.
There are other options to consider. For instance, you could simply choose to keep your current employees hoping that all calls will be properly handled.
Another option is to use standard email forms to communicate with clients. These can be automated or created for each individual customer.
Another alternative is to employ live chat widgets that are built directly into a website. If a client has an enquiry, he or she can click on the widget and be placed in contact with a representative. However, there are some issues with each of these methods.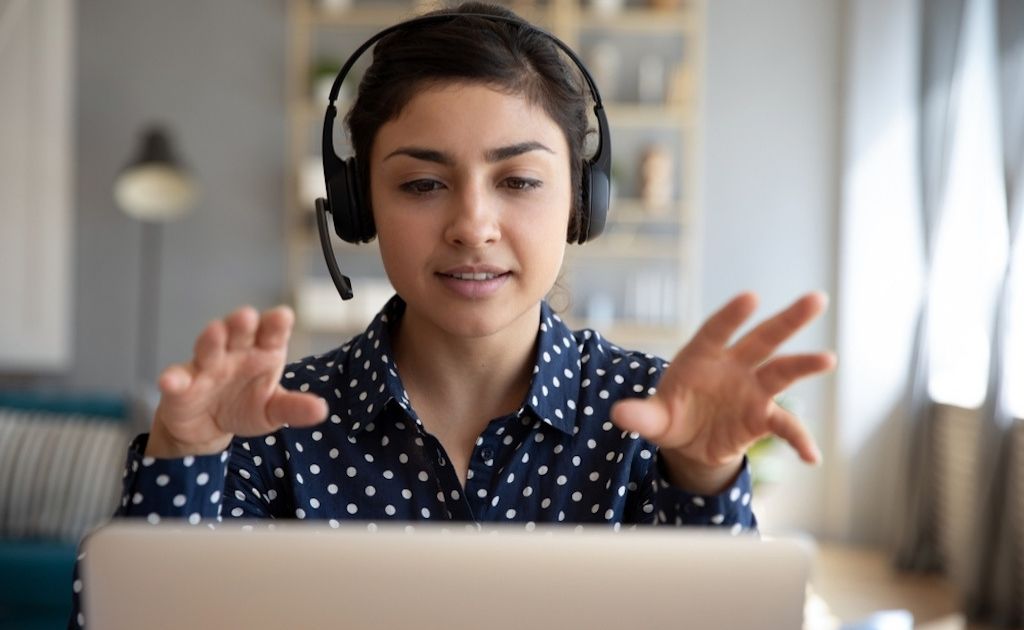 Of course, in-house receptionists may not be able to handle a heavy call volume. You must then consider training times, personality and their levels of expertise. As a representative is the virtual "face" of the company, anyone who is less than professional could cause your firm to lose out on business.
Emails tend to be rather impersonal and a growing number of consumers simply do not have the time to wait for a response. Generic emails are particularly damaging, as they could turn off a potential client before the sales process even begins.
There is no doubt that chat widgets can be a useful communication channel. However, lag times in communication and the difficulty of explaining complex questions via text input can be frustrating and even cause the client to give up entirely.
Put simply, these alternatives are not direct replacements for someone picking up the phone. This is not to say that they cannot be used in conjunction with a telephone answering service, but rather that they cannot be used alone to handle your communications needs.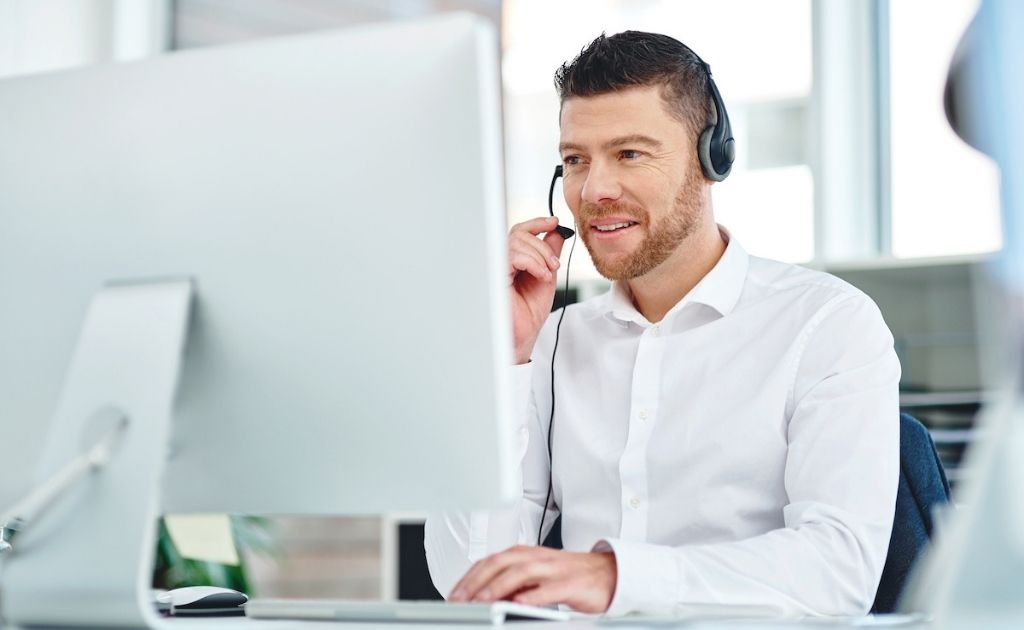 How much does a telephone answering service cost?
Here's what you can expect to pay for a typical telephone answering service. These costs will then be balanced with the money that you will save over time.
To be clear, the price of any telephone answering service will normally be based on a few variables. These include:
The number of minutes per month
A monthly service fee
The hours of availability
The possibility of the customer to directly place orders
The number of representatives
The potential to schedule appointments
Obviously, different telephone answering service providers offer different plans – be sure to check how each provider calculates costs. These are normally very flexible and able to adapt to the needs of your business.
As you would expect, a higher cost package means a more comprehensive service. You should be sure that your company purchases the package that best suits your needs. Start small and upgrade; your plan can always be scaled up in the future as you are able to assess its value.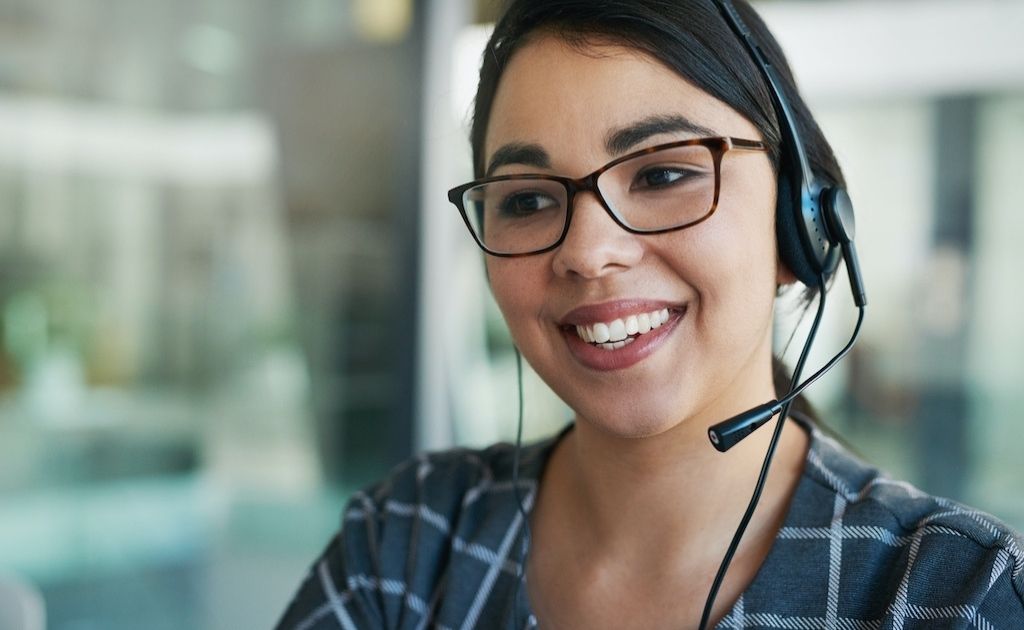 You'll want to get the most out of what your service plan has to offer. The best way to accomplish this is to discuss your specific business needs with the provider.
It is also a good idea to analyse sales figures and client relationships on a regular basis to make sure that the current package best suits your needs.
Features to consider:
24/7 response times.
The ability of a third-party representative to answer questions about your company (this is called call scripting).
Other contact methods such as email and live chat (these are sometimes included within a standard calling package).
If you grow or downsize, it is a good idea to choose a plan which can adapt to suit your changing needs. If you ask upfront, you might simply be able to switch between bundles at no additional cost.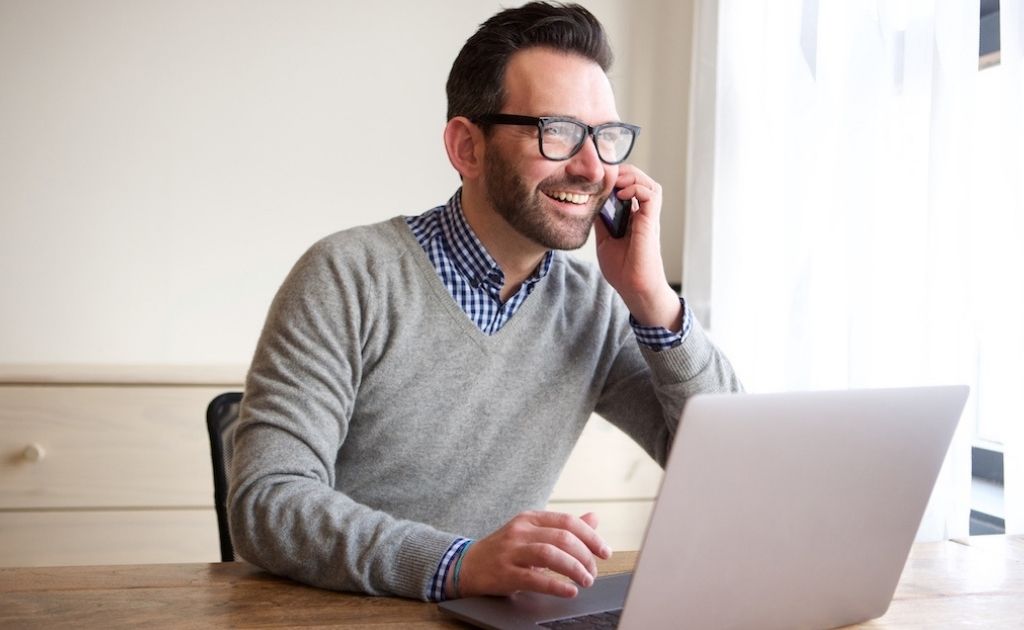 Is an answering service cost-effective?
Business owners are concerned with the amount of money that the typical telephone answering service costs. In particular, will the service provide a high return on investment (ROI)? Call answering is cost-effective.
Why? First of all, answering services have very low overhead costs. These are usually far lower than the equivalent salary of a full-time receptionist.
Professional virtual receptionists can also help enhance your business's brand. That means retaining loyal customers while attracting new clients at the same time. Quick customer service responses will always reflect positively on your firm.
What is the length of time over which this ROI is realised? This will depend directly upon the business in question. Businesses that receive a high volume of inbound calls are likely to achieve a positive ROI more quickly.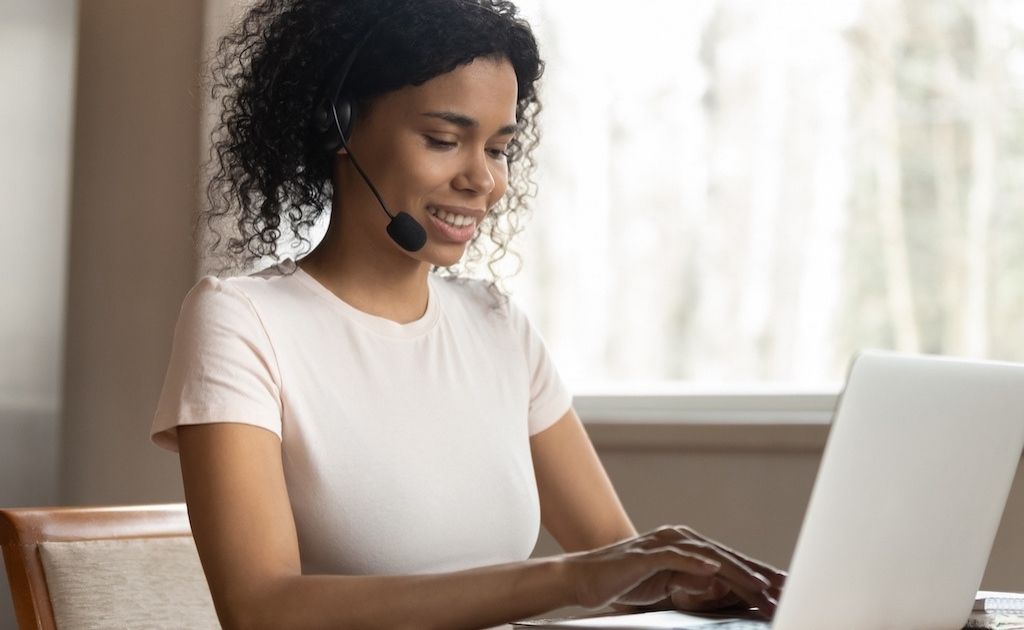 Setting up a telephone answering service
It is always a good idea to understand how a customer-facing service works. It will often be the first point of contact for your customers, so you want to ensure it's a high-quality service.
The first step is to get information from the provider. This information should include topics such as:
The type of services that you require
Your call volume
Your calling schedule
Your average customer
Once these factors are determined, the service can usually be activated immediately. This is due to the fact that the service itself is generally virtual. In most cases, you won't need to be concerned about any integration issues with your current telephone service.
To get the most out of an answering service you need to understand the communications requirements of your business. The best way to determine these requirements is to speak with your client-facing staff; what are the most common enquiries? The information that you provide to the answering service will determine the effectiveness of the service.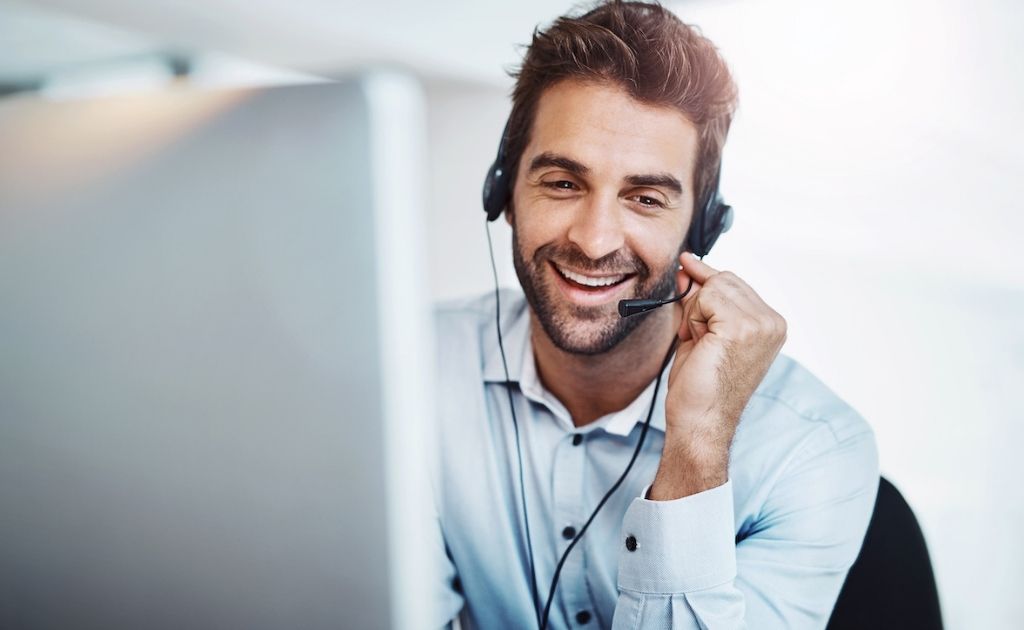 The main benefit of a telephone answering service is to streamline your current processes, so the best services have been designed with easy integrations in mind. The best providers will work with you throughout the initial steps and answer any questions.
Once your service is activated, the first thing that you will notice is that your employees will have a greater amount of time to focus on other tasks. If a call is received by the answering service, it will be quickly routed to the correct representative.
The immediate effect of a telephone answering service is that there will be much less confusion within the office. Clients will be placed in contact with the correct employees and any issues can be promptly addressed. You might also receive positive feedback from existing customers.
Getting the most out of an answering service
The best way to get the most out of an answering service is to constantly evaluate results. This is particularly important if you are expanding your customer base or launching a new sales campaign.
Some common metrics to monitor include:
Has the number of inbound calls increased or decreased?
Have customer complaints dropped?
Are your sales growing?
Are your clients more likely to engage with a representative?
Analysing these factors will enable you to be certain that the service package is appropriate for the needs of your firm. Any changes can also be made on the fly if necessary.
The real benefits emerge after long-term usage. Some of the most common advantages include higher client retention rates, better overall feedback and the ability to generate higher amounts of revenue.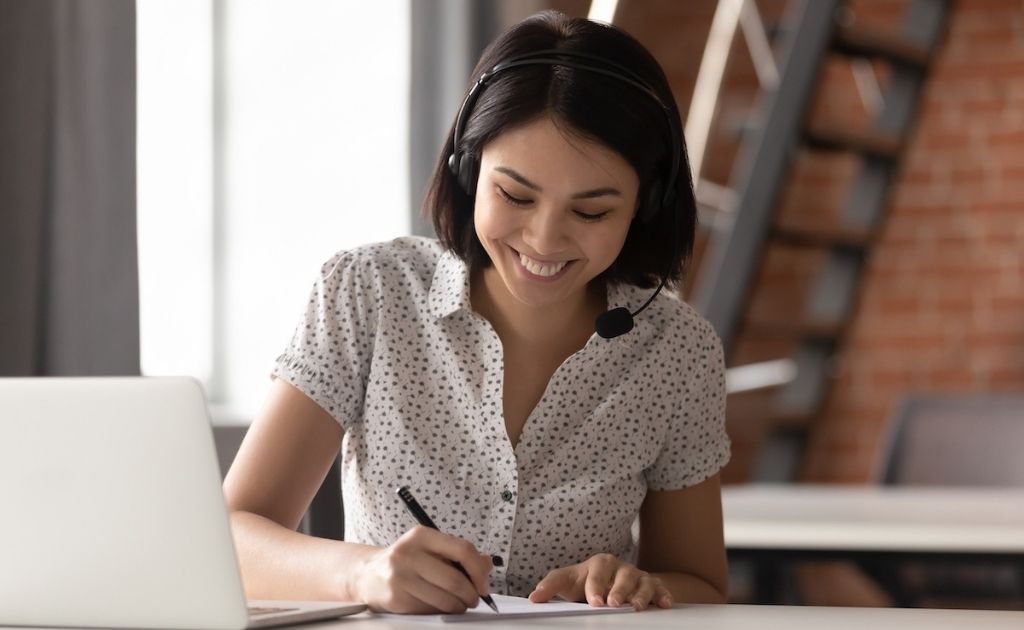 How to choose a telephone answering service
There are several things to look at when shopping for a potential provider. First and foremost, try to determine what others have experienced with the provider. In addition, consider these factors:
The length of time that the provider has been established.
Is the firm a member of the Consumer's Association?
How many points of contact are offered to you?
Do the representatives appear to be friendly and knowledgeable?
On a final note, carefully read through all of the terms and conditions. Keep an eye out for confusing clauses and any hidden fees. Reputable firms will make these points clear from the very beginning. A bit of research – like reading this guide – can go a long way towards selecting an answering service that will perform for you in the long term!