First, a definition:
What is a small business answering service?
A small business answering service is a company that takes calls on behalf of small businesses. Think of it as an extension of your small business, in which a third party take the role of your front of house receptionist team.
Why do small businesses need an answering service?
Put simply, a call answering service can provide a level of coverage and customer support that would be out of reach for most small businesses trying to hire full time, in-house employees.
You get the same consistent support as an in-house team, without the added costs that come with hiring, training and staffing a team 24/7.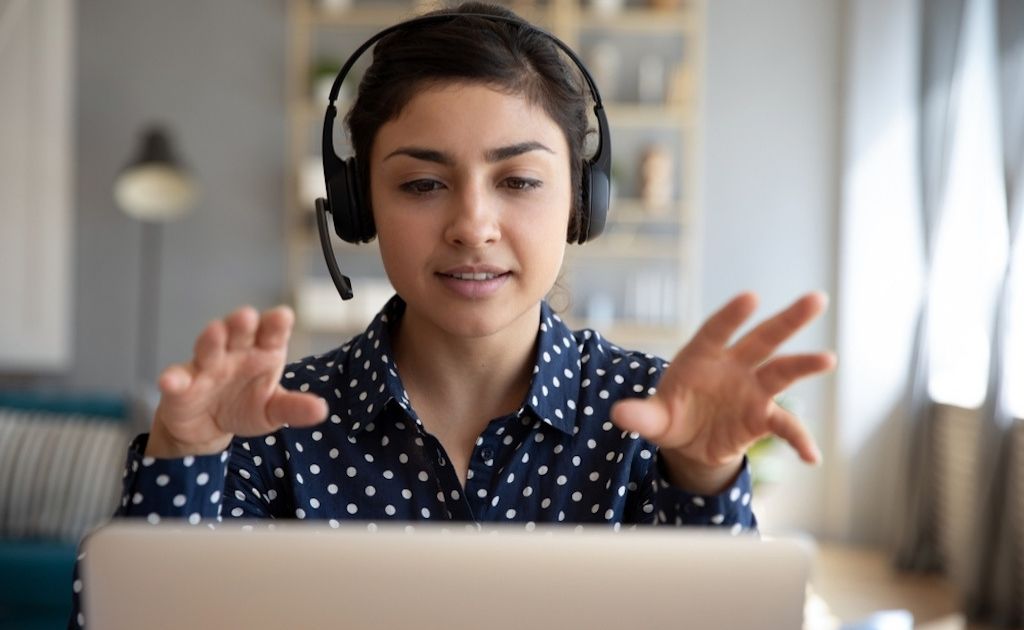 How do I know if my small business needs an answering service?
Engaging with callers 24/7 is a major challenge. That's especially true for small businesses that can't pay for a team to operate around the clock. There are certain workarounds – including voicemail and automated answering solutions. But none of these resolve the real issue at the heart of the problem;
Every business is built on trust, but it's particularly important for small businesses. The connection you've built with your customers is often more personal. You know your customers like you know your friends, and maintaining that trust is paramount to your success.
That's why many small businesses opt to outsource their customer support to a business answering service.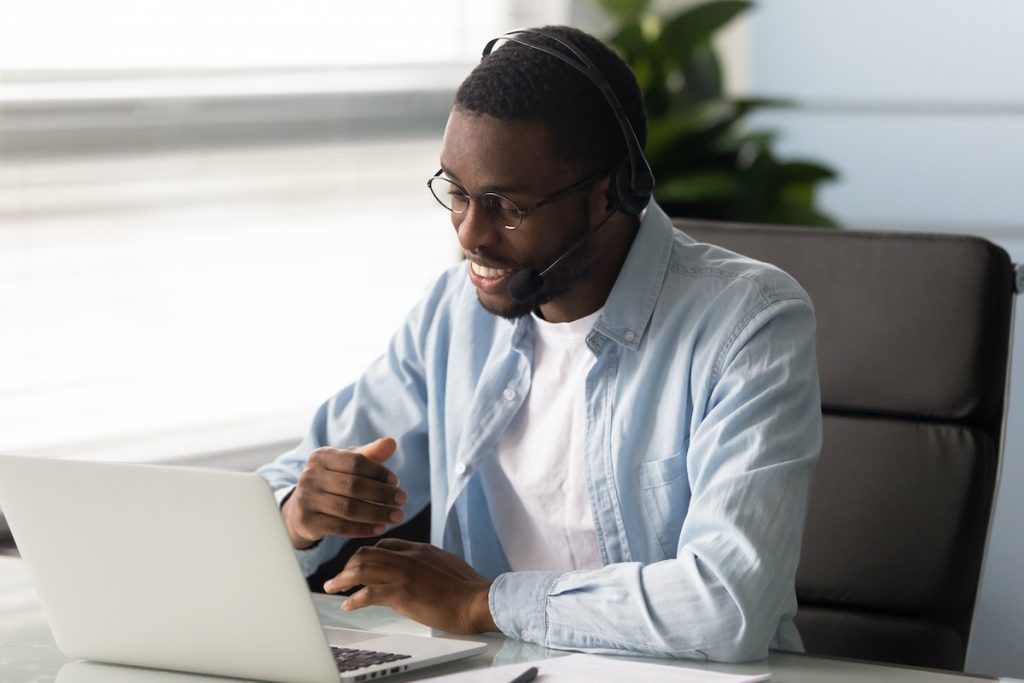 What does a small business answering service do?
An answering service can encompass a variety of services. At AnswerConnect, these include:
Live call answering
Live answering refers to a service in which a team of answering agents (otherwise known as virtual receptionists) respond to calls on behalf of your business.
A live answering service enables your small business to stay open to callers 24/7. Most importantly, they ensure callers receive a professional response every time.
Live chat support
All the benefits of your live answering service, but on your website. Live Chat is now an essential tool for businesses. Through live responses to on-site queries, businesses can guide visitors to the point of purchase and alleviate reservations as they arise.
Live chat tools also come with an added advantage – with saved chats and analytics, businesses can continually adjust and optimise their responses.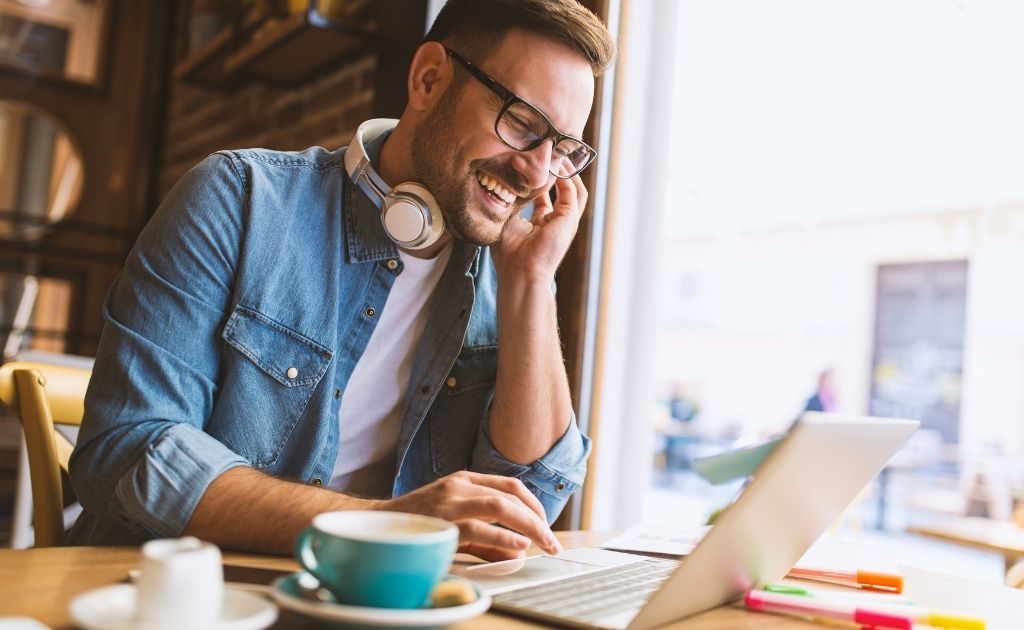 Lead qualification
As part of the small business live answering service, answering agents take messages and pass them to key members of your team. But they can also do much more, including capture caller details and qualify their needs.
Think of them as the frontline for your prospects, ready to pass the best leads directly to your sales team.
Appointment scheduling
For small businesses offering recurring payment services or high-value single-purchases, sales don't happen overnight. That's why the best small business phone answering service offers an appointment scheduling service.
By scheduling demos, consultations, or even just quick chats, you can engage with prospects on a one-to-one basis and make the case for your product/service.
Answering agents can help callers self-schedule appointments or book appointments on behalf of your customers based on your availability.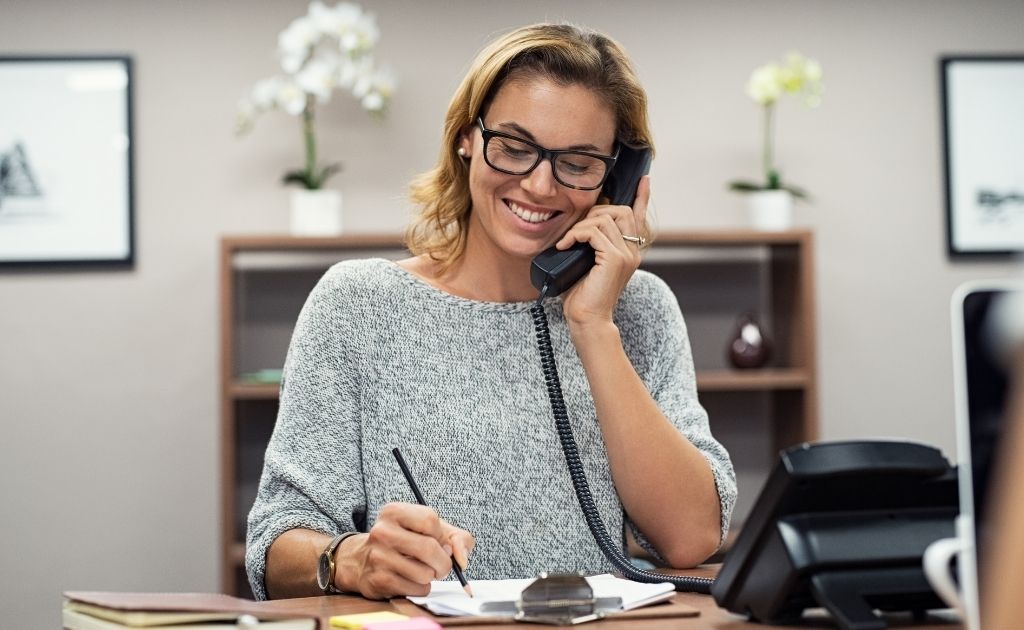 Outbound dialling
The majority of answering services are focused on (surprise surprise) answering calls for your business. But some companies can also make calls on your behalf. Outbound dialling allows you to make the first move and proactively engage with warm leads.
Alternatively, they can follow up with a caller if they're cut off. If you want this option, it's important you specify a new call-flow to ensure your virtual receptionists gather the necessary information.
Accessibility
An answering service covers just one aspect of your business. You still have to capitalise on the opportunities gathered by your answering agents. Before choosing your answering service, check out the platforms you'll be using.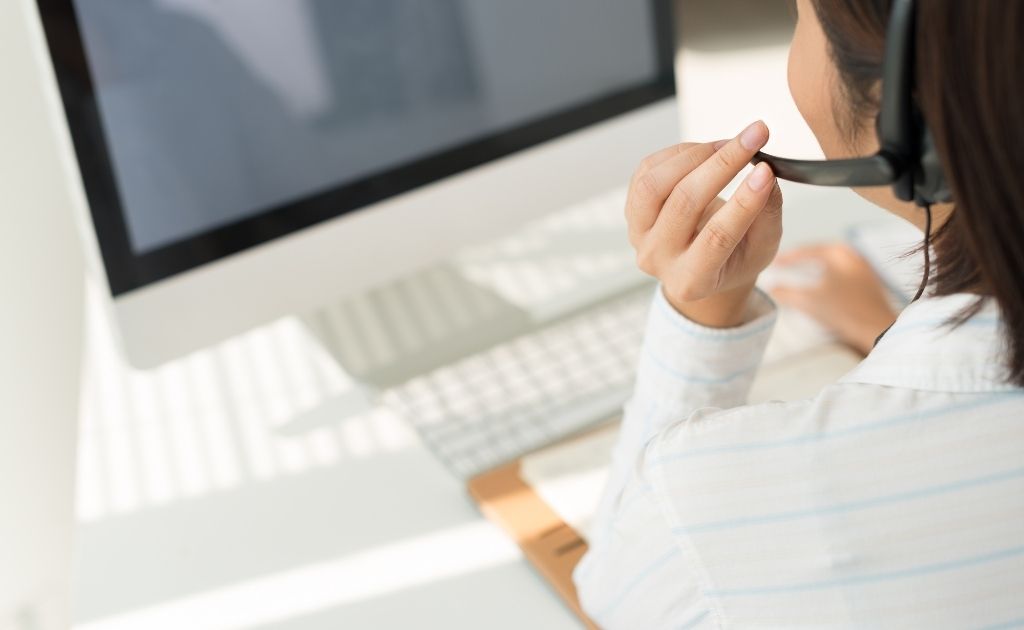 These platforms usually include dedicated dashboards in which you can view the latest messages and respond or transfer them to a team member. But you won't always have access to a desktop – that's why it's important you ask about mobile accessibility, be it through a mobile-friendly browser, or a dedicated mobile app.
Ask yourself:
How easily can you adjust scripts and call-flows?
How easily can you change contact details?
Can you change your billing information through the platform?
How will you check your messages?
How will you stay up-to-date on how your answering agents are handling calls?
What to consider when choosing an answering service for your small business
ROI
Cost is a major factor in choosing your answering service for businesses of any size. It might seem like the ROI on an answering service would be relatively easy to measure;
How many additional sales will you have to make to offset the cost of the service?
It's also important to consider other less direct factors:
How much time will your team save by not having to answer calls?
How many additional leads will you gather?
What impact will your answering service have on your customers' perception of your brand?
But how do you gauge the impact of an answering service on your brand? The simplest is to conduct monthly check-ins with a cross-section of your customer base. Try to be clear and concise in your questions.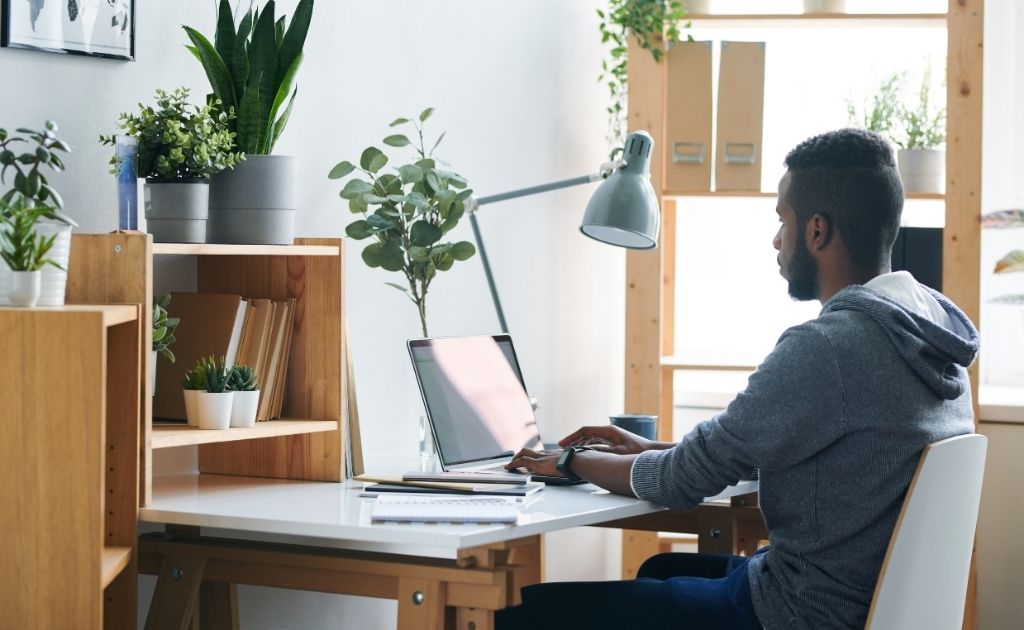 If you've opted for an out-of-hours or overflow plan, try to gather responses from both callers who have interacted with your in-house team and callers who engaged with your answering agents.
Ask:
Will you be billed by the hour, by the minute, or by calls taken?
Are there any hidden extra costs (ie set-up fees, overages, etc.)?
Are there cancellation fees?
These questions can be difficult to answer before you actually sign up. You can look for services that offer free trials. But it can be challenging to gain a detailed insight into how the service will work.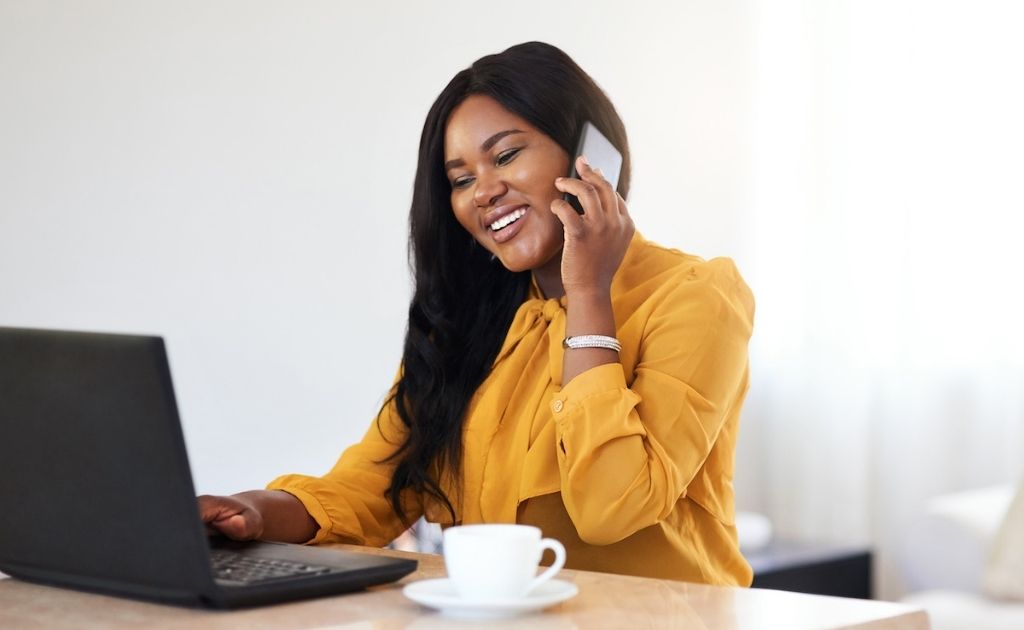 Instead, look for services with rolling monthly contracts, allowing you to adjust your plan according to need. If, after a few months, you're not satisfied with the ROI, you can always look for a different solution.
For instance, some answering service providers charge to add more of your team to the call transfer list. Likewise, some will charge extra to customise your script. Your service requirements will likely change over time, so it's essential to factor in these extra costs before making a decision.
Which leads us nicely to:
Capacity
The capacity of your answering service will be essential to scalability.
Ask:
How many people can you add to your contact list? That means both return callers and your own team.
How many calls can the service handle?
Most answering services offer tiered plans, based on minutes used. Before settling on a service, try to identify your typical monthly call usage.
It's also worth considering if you need a full-time answering service, or just for out-of-hours. Some answering services even offer overflow, in which they only answer the calls your team can't reach.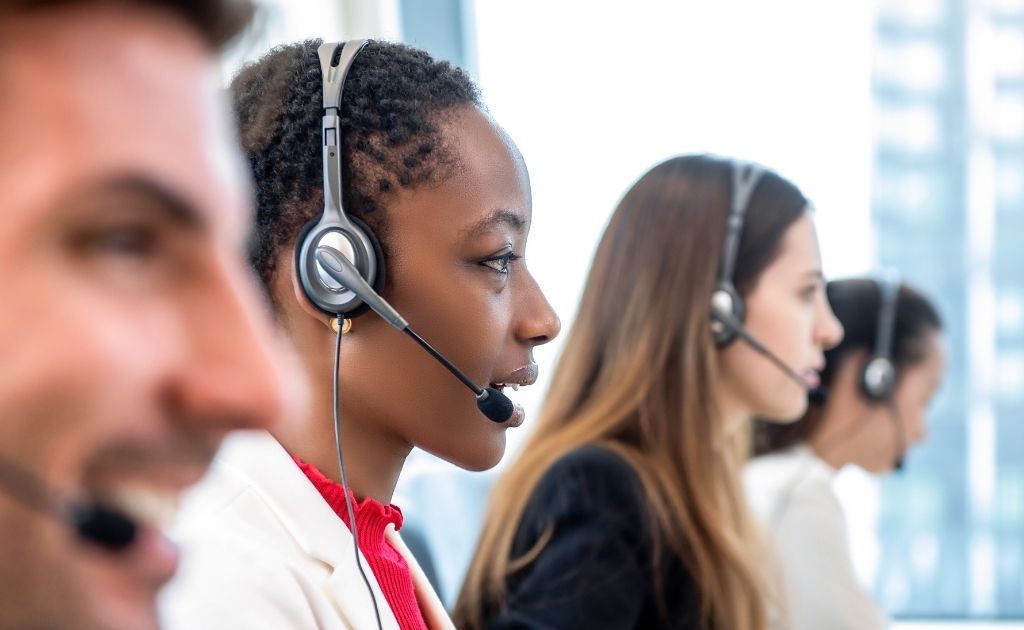 Implementation
As a small business, you need a service that can be easily implemented into your existing systems. Work doesn't stop. That means you need a service that won't disrupt your existing support and sales processes. Above all, you need a system that can adapt with your business.
Which leads us to:
Versatility
Every business is unique, so your answering service should be too. Ask:
How much can you customise your answering service?
How many alterations can you make to your call flows?
Can you update your scripts yourself? Or are you subject to a certain number of changes each month?
As a small business, you've built your model around being able to scale up according to need. The right answering service for you will offer that same scalability.
Integrations
Integrations are an essential part of modern business. The modern small business uses anywhere between eight to 30 different platforms. So, when considering an answering service, it's essential you ask: "Does the service plug in with the tools I use every day?"
And those integrations should extend beyond just plugging into your CRM. Consider all aspects of your customer/lead outreach, and how the answering service will affect these.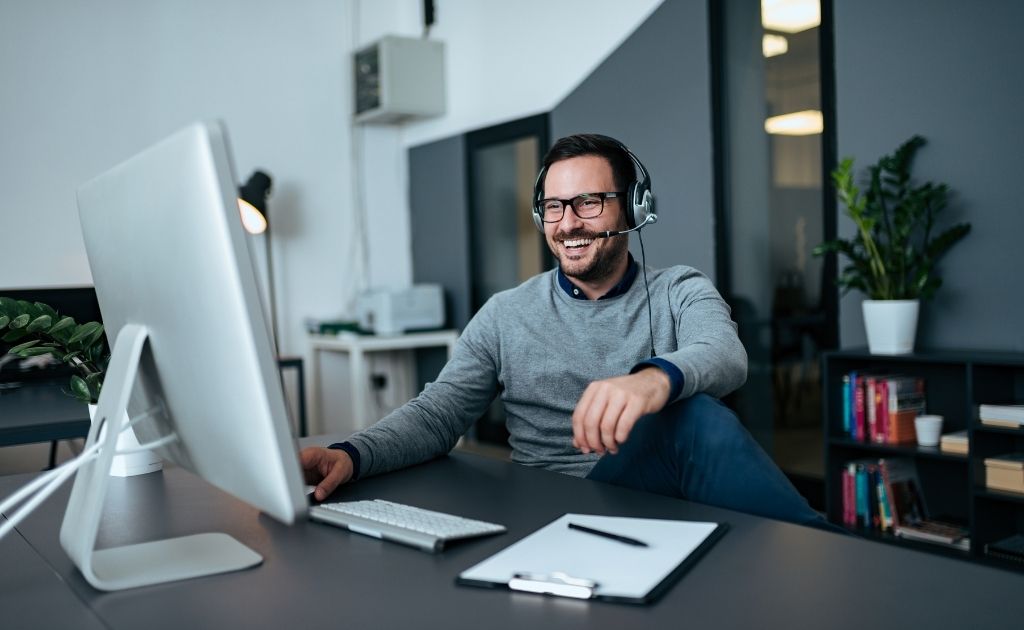 Summary
Choosing an answering service for your small business is no easy task. There's a wealth of options out there – each with their own advantages and pitfalls.
It's important to consider the services they offer. Above all, it's vital to consider how they respond to your unique business objectives.
Services like:
Live call answering
Live chat support
Lead qualification
Appointment scheduling
Outbound dialling
Likewise, take time to consider how each answering service measures up in terms of:
Cost
Capacity
Implementation
Versatility
Integrations