How we help
you grow
.
24/7 customer service

Whether you're at home, on the road or in
the office, we answer the calls you need to
grow.

Lead qualification

Get the latest leads directly in your inbox
and pass the best opportunities directly to
your team.

Call forwarding

Set up call forwarding rules to ensure
callers always reach the right person.

Business phone number

Get a unique freephone number or
keep
your own to help.
Why it works
.
Human.

Your callers always get a friendly
response from a real person.

Reliable.

Your callers never go to voicemail.
24/7/365, we're there for you.

Flexible.

You're never tied to a contract.
Upgrade, downgrade or cancel anytime.
The voice (and ears) of your business.
Our virtual receptionists are an extension of your business.
From call answering to lead qualification, they combine expertise, efficiency and empathy to provide a consistently professional service.
1

.

Let's talk.

Tell us about your business, your customers and your goals. We work with you to create call flows to give your clients the best experience.

2

.

Let us handle your calls.

Our friendly receptionists engage
and interact with your leads and customers, 24/7.

3

.

Stay up-to-date Anywhere.

See details of every customer interaction via our app, SMS, or
email.
The power of the phone
to London businesses.
78%

of consumers prefer to speak to a real
person over AI or a bot.1

64%

of callers hang up if they cannot speak
to a person within five minutes of
calling a business.2

85%

of consumers have abandoned a call
after reaching an auto attendant.3
Sources: 1AnswerConnect,
2AnswerConnect, 3Cision PR Newswire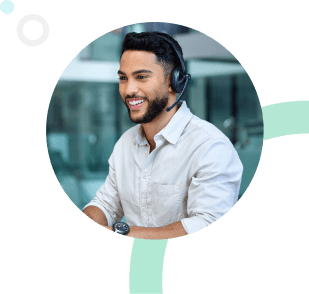 How much is a
missed call worth?
UK businesses lose up to:
£600,000
in annual revenue by missing 16%
of inbound calls.1
Plans & Pricing

Source: 1AnswerConnect
FAQs.
What is a London call answering service?

A call answering service is a specialist customer service in which real people answer calls on behalf of a business.

How does a call answering service work?

We work with you to develop your script so we can answer calls just like you. Then our receptionists answer calls just as your business would. During the call, the receptionist will write a message detailing everything you need to know. After the call, they then send the message to you via your chosen platform (email, app, SMS and/or your CRM).

How can a call answering service help my business?

A call answering service can help your business in a number of ways. With a team of recprtionists handling your calls, you have more time in the day to focus onyour business. And with every call answered, you can stop missing opportunities. Finally, a call answering service ensures your callers nerver go to voicemail, which improves customer satisfaction and helps build client relationships.

How do you get to know my business?

We do what we do best; listen. We work with you to learn more about your business, your customers and your goals. Then we develop a script with you that responds directly to your needs.

Are you based in the UK?

Yes. All our receptionists are based in the UK. At very busy periods, we may route some calls to our receptionists in the United States.

How long does setup take?

Setup can vary but usually takes less than 24 hours in total. However, we can setup basic call answering and message taking in just a few minutes.

Do you charge more for after-hours calls?

No. All our plans include after-hours and overflow calls as part of your plan minutes.
Can't find the answer to your question? Call us now: 0800 802 1069 or email us at hello@answerconnect.co.uk
See pricing.
Find the right plan for your business.
By submitting this form you agree to our privacy policy. We may email, text or call you to follow up. You can opt-out any time.
Choose your plan.
All plans include 24/7 live answering from
real people.
Entry

150 minutes

£195 per month

+ £49.99 setup fee

Real people, 24/7
Basic scripting
Desktop & mobile app

Growth

250 minutes

£225 per month

No setup fee

Real people, 24/7
Customisable scripting
Desktop & mobile app
CRM integration
Live chat support

Standard

350 minutes

£375 per month

+ £49.99 setup fee

Real people, 24/7
Customisable scripting
Desktop & mobile app
CRM integration
Live chat support
Download pricing PDF
There is no charge for the first 30 interactions under 30 seconds per billing cycle.
All interactions are rounded up to the nearest minute and billed in 1 minute increments.
These are core values of AnswerConnect. Here is a book we think you might like.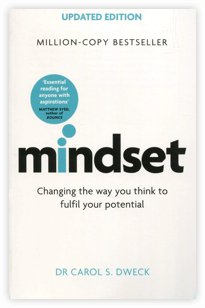 AnswerConnect customers have helped us plant