Get the best telephone answering service support.
Customers trust your IT company with their digital infrastructure. They
need to know they can get support when they need it most.
With a 24/7 telephone answering service, you can give every client technical support whenever they call.
IT professionals spend almost half their day on the
phone, but still miss a quarter of calls to their business.

96%

of IT professionals agree the telephone is of value to
their customers.

76%

of IT professionals say their customers prefer to talk
to a human by telephone rather than using email,
chatbot or webchat.
Source: Arlington Research.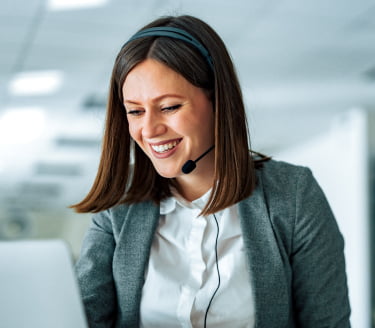 How a tech-savvy telephone answering team can help your IT business
.
Why it works.
Always available

Never miss an opportunity
when clients call.

Capture every lead

Be there for your prospective customers. Anywhere, anytime.

No voicemail, no bots

Win more business with real people, not automated voices.

Never closed for business

Work from home, your office,
or Anywhere.

Know your callers

We recognise your returning callers
for a personalised experience.

Manage your calls

Busy? Have an important meeting? We've got you covered.
The voice (and ears) of
your business.
Our agents are an extension of your business. They use your script, speak your language and understand your business goals, to give callers consistently on-brand service.
1

.

Let's talk.

Tell us about your business, your clients and your goals. We work with you to create
call flows to give your clients the best experience.

2

.

Start forwarding your calls.

Our friendly receptionists engage and interact with your leads and customers, 24/7.

3

.

Stay up-to-date Anywhere.

See details of every customer interaction via our app, SMS, or email.
App features.
AnswerConnect App

See every new engagement.

See every new message, track usage and follow up on the latest opportunities Anywhere.

AnswerConnect Portal

Manage your account.

Manage your account, customise your scripts and update your plans, anytime.

Video Calling

Connect with colleagues and clients.

Connect with colleagues and clients via secure video-calls to manage projects and offer face to face demos.

Live chat answering

Convert passive visitors to active clients.

Convert passive visitors to active clients directly through your website with an easy to integrate live chat widget.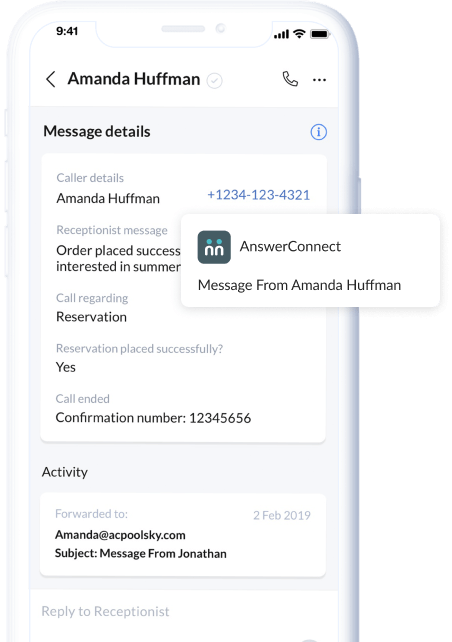 You're in good company
.

"

"We needed someone to answer, collect some critical information, then transfer calls to one of our engineers, following a specific escalation order. AnswerConnect delivered this and more. They did it quickly, easily, and gave us full control over any future changes to the service. The service has definitely been worth it!"

"

"Using Answer Connect as a call answering service has been fantastic. Their service has been quick and efficient, we have been using AnswerConnect now for almost a year. Would certainly recommend."
Learn more about our IT telephone
answering service
.
Dig deeper into how an answering service can help your IT company grow.
Hear how we sound
.

To hear how we could answer your calls, enter your
details and call us for free.
To hear how we could answer your calls, call us for
free on the number below.
To hear how we could answer your calls, enter your
company name and call us for free.
By submitting this form you agree to our privacy policy.
We may email, text or call you to follow up. You can opt-out any time.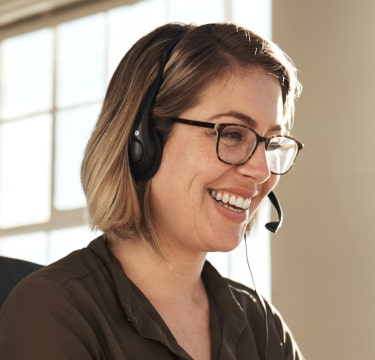 FAQs.
How does an IT telephone answering service work?

An IT answering service ensures your calls and chats are always answered by a real person, rather than an impersonal interaction with a chatbot.

How much does it cost to hire an answering service?

The cost for an answering service differs depending on several factors, including which sub-services within this you require, and the number of minutes you require each month.

Does my IT company need an answering service?

If you're having trouble answering calls, following up with inquiries or offering clients a personal service, then an answering service offers a cost-effective solution.

Are you based in the UK?

Yes, our virtual receptionists are based around the UK and speak fluent English, so you can give callers an on-brand experience in every interaction.

How will an answering service benefit my IT business?

A virtual call centre provides real-time responses to business calls and live chat interactions. An IT answering service supports your customers 24/7. Your virtual receptionists can offer support where you don't have the time or staff to do so. That means an improved experience for customers and more leads for your business.
Can't find the answer to your question? Call us at 0800 802 1069 or email us at hello@answerconnect.co.uk
These are core values of AnswerConnect. Here is a book we think you might like.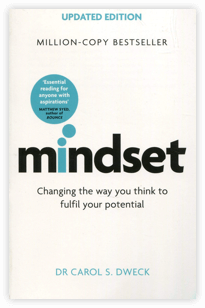 AnswerConnect customers have helped us plant