Answering services for your business.
A live telephone answering service for your business helps make it easy for you to stay in touch with your customers. Whether they're brand new leads or committed clients of yours, making sure a real person answers the phone when they call is the first step towards providing a great customer experience.
---
How our telephone answering service can work for your business.
Hiring enough in-house receptionists to ensure 24-hour coverage is challenging, especially for a small business. Our 24 hour telephone answering service gives you live, professional receptionists around the clock.
First, you talk to one of our account managers to determine what kind of answering service your business needs. We might focus on qualifying your inbound leads, taking orders for physical products, or scheduling appointments for services. We'll work with you to create the right business answering service account to fit both your company and your budget.
Then, when you're ready, you can forward your existing phone line to us. Or, if you're a new business, just start sharing the freephone number we provide to you at no additional cost.
Once your account is set up and your phone number forwarded, our customer experience associates take over. We answer the phone in your business name, with the professional greeting you choose. Your customers will get the same care and consideration they'd get from your direct employees, at only a fraction of the cost.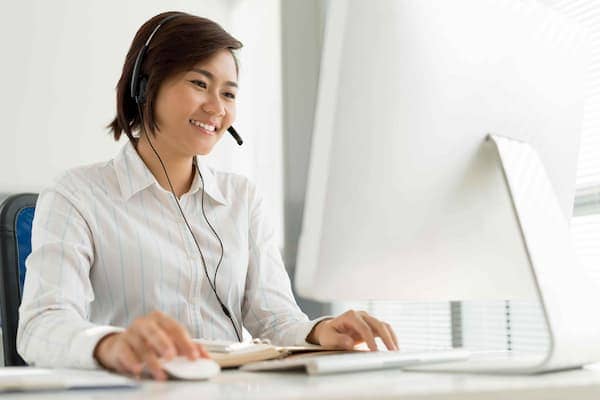 We take appointments for:
Law firms
Medical offices
Physical therapists
Spas
Hair salons
Massage therapists
Advantages of a business answering service.
When your callers get voicemail, they generally won't leave a message and they won't call back. Instead, it's on to the next competitor on the search engine results page. Providing 24/7 customer service and support shows your clients you value their business and you're always there for them whenever they need you.
A call answering service for your business doesn't take up space in your office and doesn't cost what a full time salary with benefits would. Instead, you get a pool of live answering minutes to use during business hours, out of hours, on weekends, holidays, or whenever you need them.
The answering service we offer your business is also scalable. Doing a big marketing push? You can easily add minutes to your plan for a month or two. Have a slow season of the year? You can scale back to meet your needs.
Business owners are always on the go, visiting job sites, having back-to-back meetings, and constantly on the phone. Sometimes you just need to focus on an important project. No matter the situation, your business call answering service is there to help you and your customers.
---
Business call answering
service features.
24/7 Live reception

Whether you need us around the clock or just out of hours, our receptionists are available to take as many calls as your business gets. We greet your callers in your company name using your answer phrase. Get your messages by email, text, through our online portal.

Call transfer and routing

You set up the call rules, we execute. Our receptionists will transfer your calls to the right department or individual. And if they're not available, we can take a message or try someone else in your team.

Dedicated agents

Take your customer service to the next level with a team of customer experience associates to support your business. We manage hiring, training, scheduling, and compensation to ensure the highest quality experience for your customers.
Lead capture

You let us know what information you need from your callers and website visitors, and we collect it for you. More leads means more business, and our business answering service makes it easy for you to never miss an opportunity.

Lead qualification

Not all leads are equal. But qualifying your leads, sorting the red hot from the lukewarm, can be time consuming. Our business phone answering service can help. Having a live person to ask the right questions can make all the difference. When you focus on the best leads you get the best results.

Inbound sales

A good answering service does more than take a message. When someone calls you ready to buy your goods and services, don't miss that opportunity. Live answering means you have someone there to help you close that sale, even if you're not available.
See pricing.
Find the right plan for your business.
By submitting this form you agree to our privacy policy. We may email or call you to follow up. You can opt-out any time.
These are core values of AnswerConnect. Here is a book we think you might like.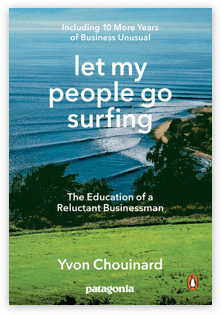 AnswerConnect customers have helped us plant